What is a Gojek Clone? Why Is It Essential for Online Services?
Gojek Clone represents a comprehensive on-demand multi-service app solution, revolutionizing the digital service industry. It offers a robust framework and an array of features, enabling the development of a versatile app capable of providing a wide spectrum of on-demand services to users.
Trioangle provides you a seamless Gojek app clone to streamline all-in-one services in an unique manner. The services getting transformation via our splendid Gojek App clone are ride-hailing, food delivery, grocery delivery, package delivery and many services. Make all your services easily accessible with our app.
Our Benefits
Avant-Grade Features Of Our Gojek Clone
Make Your Multi-Service Business Profits In Millions With A Scalable Gojek Clone Solution
Smart SignUp
In Gojek Clone, Users can register their account via multi-ways like google, Facebook, and Apple login. This easy signup option offers valid support to create a service community.
Business Type
Showcase of the list of businesses in one window makes the customers go through them clearly. This acts as the base for smart business selection in our Gojek clone.
Service Sub-Categories
Upon selecting a major category, the sub-category of services is immediately shown. This provides all the details of the service subcategory immediately in our Multi services app.
Pick Favorite One
Based on customer requirements, they choose the favorite or needed service at first. This also provides the depth details like hot players, top-rank food lists, etc in one window.
Book Service
After go-through all the services, customers now navigated to the booking page where they provide the valid details like when or where they will require, etc.
Age Validation
Gojek Clone uses the app opens up in order to validate whether the users are above age 18. This ensures safe app usage.
Promo-Code Management
In Gojek Clone, the admin provides promo-code-based purchases or offers in order to engage a huge range of customers. This will increase revenue value.
Provider Business Type
Providers can easily select the option from the pool of services, delivery, and deliveryall based on the service providers. This instant selection brings convenience to the service providers.
DeliveryAll Categories
Upon selecting the deliveryall, this window describes the variations of delivery like food, grocery, alcohol, and pharmacy, etc. This raises the alerts to concerned people
Delivery Management
Gojek Clone allows the delivery partners to manage their delivery trips in a digital way. Route management, price details, and vehicle mode are all monitored in this window.
SOS Contacts
During an emergency situation, this option allows the people to add the contact of friends or family members to generate the alerts.
Manual Booking
In case of any manual delivery vehicle booking, this option allows the delivery partner to book a call to the admin for getting instant services.
Multiple Currency
With this option, Gojek clone app payments can be simplified against multiple currencies. This also helps the service providers to expand their services to any country easily.
Multiple Languages
Categories of languages shown in this option allow the users to prefer the suitable language to build the conversation instantly without any issue
Multiple Payments
In our Gojek clone app, Through the cash, PayPal, card, and wallets option payment of delivery fee gets simplified on the user side. These multi-moe payments ensure the instant revenue.
Profile Management
Gojek Clone has a dedicated option in this app that allows the users to set the details like name, email, contact details, image, etc in order to custom needs easily.
Referral Management
This option allows the users to send the invite code to bring new referrals to the app. With this recommending option, the user base gets ramping.
Set Availability
This option allows the delivery partner or service provider to prefer the feasible time slot for work and proceed with the work schedule without any collapse.
Support Option
Gojek Clone App supports at any time is a major need. App users have instant support at any time via two modes like WhatsApp or Skype options
In-App Document Uploading
With this option, a delivery partner can directly upload the documents regarding license and experience details instantly for verification.
Covid Safety Features
To overcome and stay safe in this pandemic situation, notifications regarding asymptomatic symptoms are popped up. Through this can avoid uncertainty situations.
Child Seat Accessibility
The rider can choose the taxi with child seat accessibility for children's safety during the ride.
Ride - Sharing
Multiple riders of the same path can share vehicle seats using a ride-sharing feature. Verified riders can book a maximum of 2 seats according to the vehicle's seating capacity for each trip.
Schedule Ride
The option's like ride now, ride later is available for the riders to book the ride instantly or to schedule the ride. Eventually the driver will also be triggered out by the request and the cab gets booked.
Automatic Fare Estimation
Riders can view the estimated fare after entering the from and to address. This will help them to choose the cost effective vehicle in the available list.
Handicap Seat Accessibility
The rider can filter the available vehicles with handicap facilities before booking the ride.
Heat Map
The Heat map highlights the peak areas for the driver and the admin. This highly helps to decide the surge pricing concept.
Multi - Vehicle Option
This option allows the service providers to show the vehicles in the ranges of car, bike based on customer needs. Further, this helps service providers to offer all-range services in a custom manner.
Night Price / Peak Time Pricing
On booking ride during late-night travels, peak time pricing shows the price value for the customers and this allows the customer to check the minimum fare option directly.
Gender-Based Preference Ride
In Gojek Rider App, if the rider updates gender as female, they can prefer female drivers for their ride. This ensures extra security for females for a safe ride.
How We Unique?
Why Choose Us
Complete Your Top-Notch Multi-Service App With Our Outstanding Gojek Clone
Web Hosting
Shared Web Hosting
Exclusive Support for Shared Web Hosting for Any Business
Smart Decision Where to Host!
Shared hosting is an ideal choice for any website owners who are looking beginner-friendly and cost-effective option. Dedicated hosting defines the hosting of the website in a single server and it is specially dedicated to your website only.
We, Trioangle have skilled professionals in two hosting modes. But, hosting via shared web-hosting mode from us makes you feel risk-free without any technical requirements.
Note: Shared web hosting supports source which is run in every min cron
iWatch Benefits
iWatch Features in Gojek Clone
Multi Services With Our Best Gojek Clone in IWatch
Sign-In Page
In Gojek Clone, This Page Notifies The Users To Register Or Sign In To The App From IWatch. With This, The User Feels Comfortable To Enter Into The App And Explore What Services Are Offered.
Log-In Screen
After logging in to the Gojek Clone App, two simple popups are alerted to get permission for accessing the location and the instances like once, while using, and deny.
Payment Selection
This takes you to payment options like cash, PayPal, and Card Payment and requests you to select one among them. Also, you can allow or decline for adding cards via IPhone.
Car Selection
In Gojek Clone, You Have The Direct Selection Options For The Cars. You Can View The Popups Consequently Through Seat Selection And The Availability Of The Nearby Cabs.
Trip Request
After cab and seat selection are over, you can request the trip now. This page shows the transmission of requests with the request now button. This initiates a trip.
Trip Request Approval
If the taxi is available, then the corresponding driver accepts your request. The acceptance message contains the details of the driver's name, mobile, and ETA details.
Driver Arrival
This window brings the visual form of drivers' trip status to the riders clearly. After every location crosses, the rider can visualize the trip status clearly.
Start Trip
After the arrival of drivers at the rider's place and the initiation process, the trip gets started. This screen displays the message related to the start of the trip.
Trip Completion Alert
There is a popup alert on your iWatch that shows the status of the trip. If the trip is completed, then this turns you to get ready for payment for the trip.
Rating & Review
After completion of the trip in Gojek Clone, riders are requested to host a review of the trips. This may bring new riders on board easily.
Our Offerings
What Do We Offer?
Eye-Catchy Interfaces to Make Your All-in-One Services Smart
Our Integral Payment Wallets
Crypto-Wallet Integration
Secure Online Transactions in Online Service With Our Crypto-Wallet Integration
Crypto-Wallet Integration
In Gojek Clone, We provide additional payment integration to send and receive the money through crypto wallet. Adding crypto-wallet is done with extra cost.
Gojek Clone Business Types
Get Your On-Demand Multi Services App In One Solution
Widen Your Potential Consumers By Our Gojek Clone Solution
Food Delivery
Grocery Delivery
Pharmacy Delivery
Alcohol Delivery
Package Delivery
Marijuana Delivery
Common Deliveries
More Deliveries
Car Ride
Auto Ride
Moto Ride
Babysitting
Beauty Services
Car Wash
Doctors
Electricians
Home Cleaning
Pest Control
Plumbers
Maids
Tutors
Laundry
Barber
Car Repair
Carpenter
Carpet Repairs
Catering
Computer Repair
Cuddling
DJ
Dog Grooming
Dog Walking
Firefighters
Fitness Coach
Helpers
Home Painting
Insurance Agent
Interior Decorators
Lawn Care
Lawn Mowing
Lawyers
Locksmith
Massage
Mechanic
Mobile Technician
Office Cleaning
Party Cleaning
Private Language Tutor
Psychologists
Road Assistance
Security Guard
Snow Plows
Sofa Repair
Spa
Tour Guide
Tow Truck
Physiotherapy services
Translator
Travel Agent
TV Repair
Vet
Workers
Yoga Trainer
Accounting & Tax Advice
Architect
Chef
Costume Designer
Entertainer
Event Organizer
Gardener
Martial ArtsInstructor
Personal Coach
Grocery Delivery
Laundry
All-In-One Feature List Of Gojek Clone App
Exceptional Features Of Our Gojek Clone Solution
Live Superior Multi-Service Business Model With Our Standardized Gojek Clone Script
Super Fast Requests
Trip History
Cancel Option
Accurate Location Fetching
Earnings Report
Exact Location Calculation
Fare Breakup
Multiple Service Category
Service Provider Availablity
Easy To Customize
Round Clock Service
Multiple Car Category
Support
Gender Preference
provider Online / Offline Status
Child Seat Accessibility
Handicap Seat Accessibility
Store Status
Item Management
Offers Management
Provider Document Verification
SEO Friendly
Delivery Information
KM and Miles - Update
Store Tab View
Sunmi Printer
Home Page New Design
Extra Addons
Addons (Web)
Add-ons Waiting Here to Take-Off Your Revenue and Service Bookings
iWatch Taxi Bookings
Allows The Riders to Book a New Ride via the stunning option. Yes. iWatch-based bookings are smart options for riders to make bookings seamlessly.
Arabic Language - RTL
We Have Language Translations For Arabic From Right To Left.
Multiple language
We provide 5 languages in Gojek Clone
Multiple Currency
We provide 31 currencies in Gojek Clone
Phone Number Verification
Twilio technology is used in Gojek Clone for verifications.
Gender Preference
For security reasons, female riders can choose female drivers while booking the ride.
Flutterwave Payment Gateway
We Incorporate Our Gojek With This Spacious One. Flutter Payment Gateway Endows All Types Of Payments. Let's Make Your Consumers Pay In Any Module With Listings Of Multiple Currencies Over 150.
Driver Wallet
Dedicated Wallet Option Allows The Admin To Take Commission From Wallet, If Riders Pay The Trip Fee Via Cash
GoferDelivery Web Booking
Through the website, the professionals involved in the delivery services make the booking and deliveries are convenient.
GoferHandy Web Booking
The web platform is a seamless option that includes the custom options to make the handyman professionals available for bookings.
Store Own Driver - DeliveryAll only
This includes the dedicated store owner driver option to make the delivery quickly. With this option, the store owner can track the sales and the delivery status instantly.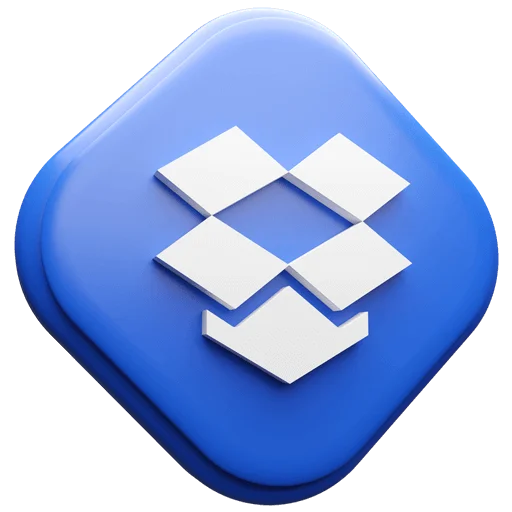 Dropbox Backup
Multi-service app solutions like Gojek involve multiple players. This increases the overall size of the data. The Dropbox option is an essential one to store the data.
Our Pricing Plans
Pricing Plan For Gojek Clone Script
A Cost-Effective Gojek App Clone to Uplift All-In-One Services
Our Specifications
Specifications Provided In Our Gojek Clone
A Detailed View of Specifications of All Interfaces of Our Gojek App Clone
Specifications
Startup Plan
Professional
Professional Plus
Enterprise Plus
Native

i

OS Service Provider App
Native

i

OS User App
Native Android Service Provider App
Native Android User App
Company Management Web Panel (Admin Panel)
Manual Booking Dispatcher Panel (Admin Panel)
Administrator Panel
100% Source Code - Easily Customisable
Free Server Installation
iOS Apps submission/Installation to iTunes Store
Android Apps submission/Installation to Google App Store
Skype Support
Team Viewer Support
Specifications
Startup Plan
Professional
Professional Plus
Enterprise Plus
Pre-Integrated Payment Gateways:

Stripe Payment Gateway

(Supports 34 Countries)

Paypal Payment Gateway

(Worldwide)

BrainTree Payment Gateway

(Supports 46 Countries)
| specifications | Startup Plan | professional | professional plus | enterprise |
| --- | --- | --- | --- | --- |
| | | | | |
| Multiple Domain License | | | | |
| Support for bugs & Issues | | | | |
| Free Support Period | 6 Months | 6 Months | 6 Months | 1 Year |
| Google Map Integration | | | | |
| White Labelling/Branding - Adding your Logo & Name to the Apps | | | | |
Business Insights to Know About All-In-One Service Industry
All-In-One Service Industry Insights
Our Similar Products
Avail Our On-demand Service Products to Digitize
Different App Models to Launch Many Services in a Simple Way
Frequently Asked Questions
FAQ - Gojek Clone
Get Your Right Answers for On-Field Questionnaires During Gojek Clone App Launch
Gojek clone is the versatile service booking app solution that acts as the smart platform to connect the service seekers with the relevant service professionals seamlessly across digital platforms
Getting a Gojek clone source code is the simple one. By filling the contact form with the email credentials, our tech experts will contact you to know the business model. After the payment, you can get the complete source code of 100%.
Developing Gojek clone script comprises the following steps:
Requirement Gathering
Forming Development Team
Analysis of Targeted Region
Plan Formulation With Features
Finalizes The Technologies
Develop the application
Deliver Application
On-demand services are the high-revenue generating options for service professionals and the customers. Our Gojek App clone simplifies all the workflows and turns them into convenient ones for all players.
The cost value mainly depends on the following factors:
Number of Team members
No.of Hours Spent
Technologies Chosen
Either MVP or Whole Business
Features Considered.
Based on these factors, the cost value of the All-in-one service app varies. To know the exact cost value, you must contact our technical expert.
Service management software manages and streamlines all service works, including scheduling, dispatching, tracking, billing, and more within the platform.
The essential features of the Gojek clone script are
User Registration
Service selection
Multiple payment options
Reviews and ratings
In-app chat/call
Operating System - Linux
Web Server - Apache
Database - MySQL 8.0
PHP - 8.1
Ability to Setup Cron Jobs
Yes. Our Gojek App clone solution turn to be the best-fit for entrepreneur's choice
Generating revenue from a Gojek App Clone includes three modes such as subscription, commission and the booking fee. The payment gateways integrated into the app makes your transactions feasible.
Filling the contact form will direct you to get the Gojek app clone software in a quick way.
We Basically Have A Team Of Efficient And Dedicated Professionals Who Make Sure That The Quality Is Not Compromised With. Our Quality Assurance (QA) Team Makes Sure That There Are No Glitches Or Chances Of Malfunctions In The Gojek Clone App That Is Going To Be Built.
We are here to create an app of your dream business according to your requirements. So as being a professional company, we will never recommend/ suggest your idea to others. Surely, It will be kept confidential.
Well, in the past we have worked with many non-technical clients and we have helped them throughout their app development process. You can definitely share your ideas and suggestions or ask any question to our support team, they will guide you as well as propose the best approach for optimum results
Sure, as mentioned in our site we would handle the app submission part for Enterprise package.
We designate a project leader who will coordinate with the client throughout the project as well as share respective updates every week.
Yes, we do employ the AGILE methodologies based on the project type and size.
For an Android developer account, you will have to pay $25/Year For an Apple developer account, you have to pay $99/Year
Via our technical support team, you can get the technical support right from installation to upload to the app store.
New Release Details
Release Detail For Gojek Clone
List of Our Gojek Clone Releases Waiting to Bring Wonders in Service Industry
Stable 1.6
Database Backup (DropBox)
Bug Fixing
Stable 1.5
Flutterwave Payment Gateway (Add-On)- Improved
Driver Wallet (Add-On)- Improved
GoferDelivery Web Booking (Add-On)- Improved
GoferHandy Web Booking (Add-On)- Improved
Store Own Driver - DeliveryAll only (Add-On)- Improved
Bug Fixing
Stable 1.4
Flutterwave Payment Gateway - Add-On
Driver Wallet - Add-On
GoferDelivery Web Booking - Add-On
GoferHandy Web Booking - Add-On
Store Own Driver - DeliveryAll only - Add-On
PHP Version 8.1 Update
KM and Miles - For All Services
Store Tab View - DeliveryAll, Instacart, and Laundry Store
Sunmi Printer - Android App and Android Tab - DeliveryAll, Instacart, and Laundry Stores
Home Page New Design
Bug Fixing
Stable 1.3
GoferCart Services
GoferClean Services
Delete Account Functionality
Deleted Account management in Admin Panel
Bug Fixing
Stable 1.2
Web Panel (Front End) Implementation
Admin Panel Design update
Performance Improvement
Bug fixing
Stable 1.1
Pool trip(Ride Share) For Taxi Booking.
Schedule Trip For Taxi Booking
Manual Booking For Taxi.
SOS For Taxi Booking.
Tips To Provider For Taxi Booking
Referral For Taxi Booking
Gender-Based Preference Ride For Taxi Booking.
Handicap And Child Seat Accessibility Ride For Taxi Booking.
Waiting Charge For Taxi Booking.
Live Tracking For Taxi Booking.
Peak Fare/Night Fare For Taxi Booking.
Covid Safety Features For Taxi Booking.
Wallet Option For Taxi Booking.
Add Multiple vehicles option for Provider(Taxi Booking)
Heat Map For Provider
Request Cancel Option For User
Extra Additional fee
Oct 25, 2021
User App (iOS & Android)
Sign Up With Phone Number With OTP Verification
Social Login
Location Based Service Search
Instant Booking
Schedule Booking
Contact less Delivery
Covid Safety Feature
Live Tracking
Referrals
SOS (Save Our Souls)
Multiple Languages
Multiple Currency
Call Masking Using Sinch
In-App Messaging Using Firebase
Job Progress Details (Step By Step Flow)
Tips To Provider
Display Store Based On User Location
Apply Promo Code Option
Order Status Notifications
Cancel Job & Order
Review And Rating Option
Booking History
Multiple Payment Options - Cash, Paypal, Stripe, Wallet
Manual Booking
Shortest Path preference For Delivery Service
Multiple Recipients For Delivery Service
Store App (iOS & Android)
Instant Order Status Notifications When User Order The Item
Automatic Request Before 7 Minutes Of Order Packing
Cancel Order Option
Order Tracking Status
Schedule Order Status Notification
Pause Order Option
Order Details
Update Delay Time For Order
Provider App (iOS & Android)
Sign Up With Phone Number With OTP Verification
Document Verification
Google Map And Waze Map Integration For Navigation
Switching Between Online & Offline Modes
Provider's Response Based On User's Request
Detailed Job History
Individual Job Details
Multiple Currency
Multiple Languages
Payout Preferences
Manage Gallery (To Upload Service Photos)
Referrals
Earning Report
Contact less delivery image upload process
Multiple Service Delivery
In App Call Using Sinch
In App Message Using Firebase
Provider Cancellation Option
Feedback & Rating
Manage Service (Update Services)
Three Types Of Fares For Services (Fixed, Hourly, Time And Distance)
Manage Availability
Admin Panel (Web)
User Management
Provider Management
Company Management
Store Management
Manage Admin & Its Roles
Manage Business Types
Manage Documents
Manage Services
Manage Category
Manage Jobs
Manage Payouts
Manage Statements
Manage Promo Codes
Manage Wallet Amount
Manage Owe Amount
Manage Cancelled Jobs
Manage Job Request
Manage Ratings
Payment Gateway
Manage Parcel type
Send Email, SMS, Push Notification Option
Manage Web and Mobile Contents.
Manage Site Settings
Store Panel (Web)
Add And Edit Menu
Bulk Item Upload Option
Preparation Time
Modifiers
Offers
Switching Between Available & Unavailable Modes
Feedback Display
Payout History
Global Recognition Drives Us
Won High-Ratings
Achieve High-Rating & Good Recognition Responding to Our Timely Efforts