How An Udemy Clone App Can Help Launch A Successful E-learning Business?
The Udemy clone app is a groundbreaking platform that connects learners with expert instructors through a user-friendly interface. This innovative app offers a comprehensive experience, from discovering relevant courses to processing enrollments securely.
Our Udemy Script stands out by delivering distinct features, setting it apart from other e-learning services. The Udemy clone app development streamlines the process of accessing suitable courses, enabling learners to search for and join courses that align with their needs seamlessly.
Entrepreneurs aiming to launch their own online learning platform can gain substantial advantages from this solution, as it presents a complete package for establishing their business and engaging with users effectively.
Our Benefits
Best Benefits In Our Udemy Clone Script
Get A Wide Reach In Learning Industry With Our Right Udemy Clone
Effortless And Elegant Sign-Up/Sign-In
A single login portal for students & instructors. Our Udemy clone script permits both instructors & students to sign in through social networks like Facebook, Twitter, G-mail, and Linkedin. Without performing the sign-up process the social login feature empowers them to employ.
Multiple Language Options
The students & instructors can select their desired languages based on the region. Our Udemy clone supports multiple languages web applications. The student, instructor & admin manually choose the preferred language
Well-Bred Dashboard
Our Udemy clone script is designed for the Admin to control the application's ecosystem. Have access to all the courses, the structure of the course, and other parameters with ease.
Profile Management
The students & instructors can create and manage their accounts. It's possible for them to edit the details at any time without any restrictions.
Course Category
The courses are categorized based on the field it belongs to. The student can easily navigate the system to find their preferred course. The admin can manage the course easily.
Advanced Search Category
The courses uploaded are split as top, featured, and most popular, which helps students to choose the best one. The segregation, of course, is done based on the course activity, attractivity towards users.
Instructor Dashboard
This separate instructor dashboard for their own, would let them access and use the application with ease.
Check-Out Cart
The users can check out the cart to get the most with this streamlined technique. App users can opt for multiple courses hassle-free via this feature.
Payment Gateway
For the payment platform, the users can choose any famous payment gateway that is integrated into the app and facilitate your user's ease as per the client's requirements.
Wishlist
A wishlist is like bookmarking the favorite courses of users for a future booking. This helps the students to quickly look into favorites and drive the bookings into large.
Media Manager
Allows the instructors and the admin to store media in forms like image, MP3, video, etc related to the course. Uploading media related to the course enables the students to know the subject details in any form. Admin can manage the media files with this option.
Track Student Report
Knowing the track record of students is essential. Tracking the student report option allows the instructors to track the exact progress status of the students. With this status in digital form, instructors can make quick decisions regarding the lag of students.
Certificate Settings
After the completion of course, issuing certificates with all essential details by the admin in the app itself enables the trust value among the students. Instant certificate dispatch in the digital form brings more students which leads to your revenue growth.
How We Unique?
Why Choose Us
Build An Easy Accessible Online Education Script By Partnering With Us
Uniqueness We Are
Technical Provinces We Stand Out
Tech-Ahead Solutions
Our Offerings
What We Offer ?
Digital Interfaces That Aid The Participants In e-Learning Business For Smooth Workflow
Instructor Web Panel
Technically Advanced Web Panel For Simple Navigation & Access
Password : 123456
Student Web Panel
Technically Advanced Web Panel For Simple Navigation & Access
Password : 123456
Admin Panel
Powerful Handy Dashboard To Govern All Business-Workflows Real-Time
Password : 123456
Extra Addons
Addons
Bring Smartness to Digital Platforms With User-friendly Addons
Arabic language - RTL
We have language translations for Arabic from Right to Left.
Multiple language
Multiple Languages Option Available in Udemy Clone.
Multiple Currency
We Provide 31 Currencies In Udemy Clone.
Crypto Wallet Integration
Additional Payment Gateways Support To Send And Receive Crypto Coins.
Global Recognition Drives Us
Won High-Ratings
Achieve High-Rating & Good Recognition Responding to Our Timely Efforts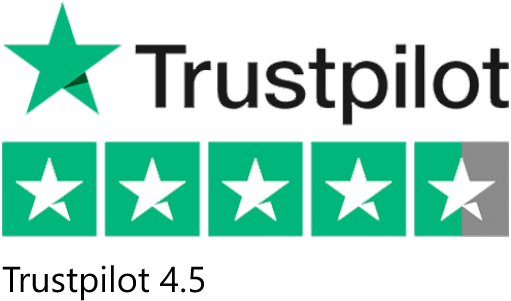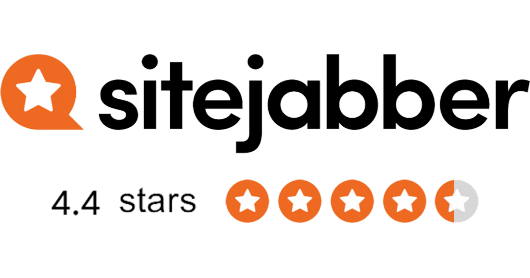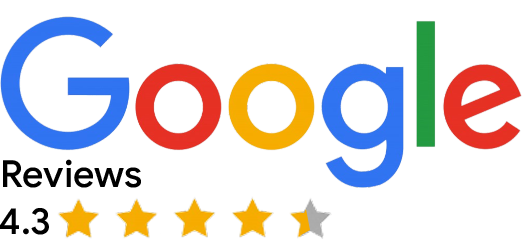 Testimonial
Members Of SOS
What We Do
By the Number
Proven Track Record of Our Limitless Achievements.
60 +
countries we reached
Our Pricing Plans
Pricing Plan For Udemy Clone Script
Set Your Pricing Package for Udemy Clone Script & Start Like A Pro Today
Professional
$XXXX
Single Domain / Server License
Contact Us
Enterprise
$XXXX (USD)
Multiple Domain / Server License
Contact Us
Our Specifications
Specifications That Scales Your Team's Need
Find All-Range Specifications Relating to Package Selection Here
Specifications
Professional
Enterprise
One Time Fee
100% Source Code
Free Installation
Free Support
30 Days
1 Year
Skype Support
User App
Professional
Enterprise
User-friendly Dashboard
Enrolled Courses
Create Course (Free & paid Courses)
Wish List
My Courses In Student Dashboard
Quiz & Assignments
Discussion
Student Progress Report
Course Reviews
Earnings & Withdraw
Purchase History
Profile Settings
Top Categories
Most Viewed Courses
Popular And Featured Courses
Add To Cart
Advanced Filter Option
Multiple Payment Options(Card, Paypal, Bank, Offline)
Single Shot Dashboard For Admin
CMS Post & Pages Management
Media manager
Categories Management
Home Page Slider
Courses Management
Plugins Management
Site Settings
Payment Management
Withdraws Management
Trendy Insights to Know About The E-Learning Industry
E-Learning Industry Insights
Technologies Used
Technologies Used In Our Udemy Clone
Emerging Technologies Governing Our Udemy Clone App Development Attractive One
php
Angular JS
CSS3
html
Laravel
Frequently Asked Questions
FAQ - Udemy Script
Get All Your Instant Solutions for Queries Regarding Udemy Clone App Development
A Udemy clone is a pre-built software solution that allows you to create your own online learning platform similar to Udemy. It enables you to offer courses and educational content to a wide audience, just like Udemy.
An online education script is a ready-made software solution that facilitates the creation of your online learning platform. It empowers you to deliver courses, tutorials, and educational content to users online.
An online course learning script is a software solution designed for creating and managing online courses. It simplifies the process of offering educational content to learners through a digital platform.
Building a platform like Coursera involves selecting the right technology stack, designing user-friendly interfaces, and collaborating with educators to offer diverse courses. Our dedicated team can guide you through the entire development process.
Creating a Udemy or Coursera clone requires skilled developers, a robust learning management system, and customizable features. We specialize in crafting tailored solutions to meet your platform's requirements. Reach out to us to kickstart your project today!
There are many Lynda clone scripts available in the market. Among the various Lynda clone scripts in the market, our Udify platform stands out as the premier choice. Tailored to align with your vision, Udify ensures seamless content delivery, user engagement, and scalability.
Developing a Lynda clone app for your e-learning startup involves conceptualizing the app's flow, designing an intuitive UI/UX, integrating comprehensive course content, and deploying it with scalability in mind. Our experts are here to help you to build a Lynda clone app for your e-learning business. Contact us today to get started.
Yes, we have separate login options for the user and the tutor.
Yes, we have multiple payment options like paypal, wallet, and credit cards. And also as per your requirement we customize.
We designate a project leader who will coordinate with the client throughout the project as well as share respective updates every week.
Yes, it will be ONE TIME payment only. No hidden costs/ monthly costs take place.
Yes, we do employ the AGILE methodologies based on the project type and size.
Of course, our coding structure is easy to understand and you can start modifications immediately.
Yes, We have an option available to rate and review for each course.
We do not provide any direct links for downloading Udemy Clone. However, upon purchase of Udemy Clone, our support team will get in touch with you to know your preference as to either deploy and configure the script on your server or send you the dropbox link to download the source code of the script. We offer complementary deployment services to our clients. NOTE: For cloud servers (i.e. AWS, Google, IBM, etc.) deployment is FREE, whereas server configuration will be chargeable. Deployment time for the purchased product will be 24 to 48 working hours.
For an Android developer account, you will have to pay $25/Year. For an Apple developer account, you have to pay $99/Year.
This is to the attention of our clients, we would like to inform you that any mails to our support team will be replied within 24-48 hours on weekdays. Weekend emails will be replied on Monday on a priority basis due to the huge flow of business sales. Please be patient while we provide you with the best service.
You can reach us at
[email protected]
The 1 year of technical support will only be valid for the source code which we provide you, the tech support will be Terminated if the source code is Edited or Tampered.
New Release Details
Release Detail For Udemy Clone
List of Our Udemy Clone Releases to Innovate Video Streaming Business
Stable 1.0
Released March 21, 2022
Instructor And Student Web Panel
User-friendly Dashboard
Enrolled Courses
Create Course (Free & paid Courses)
Wish List
My Courses In Student Dashboard
Quiz & Assignments
Discussion
Student Progress Report
Course Reviews
Earnings & Withdraw
Purchase History
Profile Settings
Top Categories
Most Viewed Courses
Popular And Featured Courses
Add To Cart
Advanced Filter Option
Multiple Payment Options(Card, Paypal, Bank, Offline)
Admin Web Panel
Single Shot Dashboard
CMS Post & Pages Management
Media manager
Categories Management
Home Page Slider
Courses Management
Plugins Management
Site Settings
Payment Management
Withdraws Management