What is Letgo Clone? How It Transforms Classified Business?
Letgo clone is essentially a ready-made software solution that replicates the core features and functionalities of the popular online classified marketplace, Letgo. It allows entrepreneurs and businesses to create their own classified marketplace platform without having to build everything from scratch.
Letgo clone script typically comes with features such as user registration and authentication, product listings, search and filter options, messaging system for communication between buyers and sellers, payment integration, and rating/review system for users. It provides a user-friendly interface for both buyers and sellers, making it convenient for them to browse, buy, and sell second-hand products.
Our Benefits
Meet The Benefits Of Our Letgo Clone Script
Bring New Facet to Buy/Sell Marketplace With Our Newly Modeled Letgo Clone Script
Multiple SignUp / LogIn
It's easy to create an account and login to Passup using various social media login options like Facebook, Google & Email.
Multiple Products & Services Category
PassUp has multiple categories to group the similar products together. This helps the buyer to search the product accurately by using categories such as cars, home, fashion and many more categories.
Add Favourites
Buyers can make use of favourites options to add the beloved product in the list to buy later when they are in need.
Multiple Listing
There is no hindrance in the count, one can add multiple listings to be sold from your account.
Location Based Search
Based on the location and distance, the product will be shown to the buyer for purchase. Locations can be changed based on the user's choice.
Share Product
The favourable post or the product that the user viewed can be shared on social media platforms like Facebook and Whatsapp which also helps in better marketing.
Home Page Banner Management
The admin can frequently change the home page banner and improve the site with appealing appearance to gravitate the eyeball of the user.
Reviews And Ratings
The user can share their experience with sellers and reviews on products, this highly helps to increase the trust and reliability of your business.
Multiple Payment Gateway
Secured and reliable transactions are possible with varied payment options. Our Pass Up has integrated Paypal,braintree and Stripe payment methods in it. Also Stripe offers Strong Customer Authentication.
Multiple Languages
Globalise your classified business with multiple languages. PassUp appends multiple languages like English, French and Arabic in both web & mobile apps. Users can manually change the preferred languages from the list.
Multiple Currency
PassUp has stacked up their currency list with multiple options. It is available for both web & mobile apps. Entrepreneurs can widespread their business vision with multiple currencies.
Report User
For a security purpose, PassUp includes a "report user" option to flag a user and adds up with feedback.
Buy Now Option
Users can easily buy the preferred products with the Buy Now option.
Our Revenue-Drive Features
Monetization Schemes of Letgo Clone
Be Profitable Buy/Sell Marketplace Owner With Our Multiple Revenue Schemes
Admin Commission
Our foremost Letgo Clone Script allows Admin to set up a flexible commission fee, the service fee for sellers and buyers in percentage is setup by admin. Admin can earn revenue from each transaction through the Buy-now option.
Featured Ads
Admin can make more money with Ad Promotions, the hourly-based featured product has upgraded to a top position for the listed products to reach more buyers. The products can be sold quickly with Featured Ads.
How We Unique?
Why Choose Us
Get Timely Support in Diverse Letgo Clone App Development Streams From Us
Uniqueness We Are
Technical Provinces We Stand Out
Tech-Ahead Solutions
Our Offerings
What Do We Offer?
Adaptable Interfaces of Our Letgo Clone Script Package to Bring Versatility
Extra Addons
Addons
Unique Add-ons to Reshape Online Buy/Sell Marketplace as Attractive to All-Vendors
RTL
Language Translations For Arabic From Right To Left Supports.
Multiple language
In Passup Multiple Languages Option Available
Boost Option
Seller Can Boost Their Listing Using This Option
Crypto Wallet Integration
Additional Payment Gateways Support To Send And Receive Crypto Coins.
Global Recognition Drives Us
Won High-Ratings
Achieve High-Rating & Good Recognition Responding to Our Timely Efforts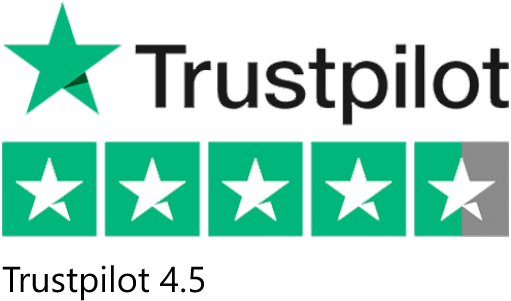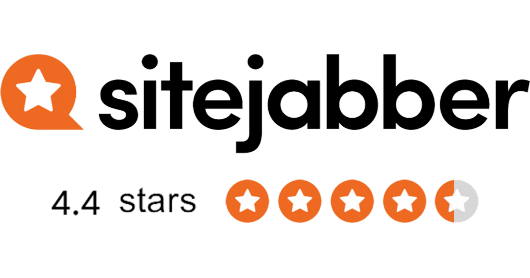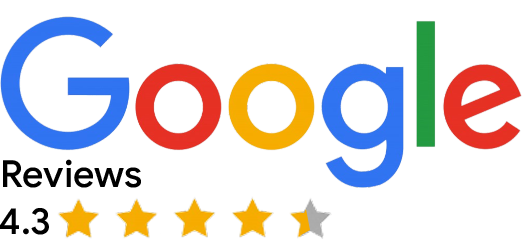 Testimonial
Members Of SOS
Miloud
France
I have been working with Trioangle for the past one year for our web applications, iOS, and Android. Their customer support exceeded our expectations. I am really satisfied with their technical support as well. I hope to work with them for a long time.
Dayo Amon
Nigeria
Folks at Trioangle, they are simply amazing. I had a great time working with these guys. We've launched two websites for which they offered immense support. They are committed to delivering exceptional products on time.
Stefania
Italy
Trioangle is able to deliver a product that is fantastic. The overall experience, support, and customization are really good. I am more than satisfied with my choice and looking forward to working with them.
Luis Angel
Mexico
I was pretty impressed with the communication, information, and support provided by Trioangle. Great job guys.
Sebastiaan
Netherland
Highly recommend Trioangle from India. I purchased Makent, the Airbnb Clone at a compelling price. I'm impressed with the full customization at a limited cost. Reach out to them to take your business to the next level.
Americo
Mexico
Greetings from Mexico. I have been working with Trioangle for the past 3 years and now our project has become a reality in San Miguel. The support team's communication is impeccable and they understand our needs perfectly.
Khaldoon
Jordan
This company has served us a new business product and we are utterly satisfied with it. Our respective teams cooperated on the functionality and other aspects of the product. If you are an entrepreneur, Trioangle is the right place to start your journey.
What We Do
By the Number
Proven Track Record of Our Limitless Achievements.
60 +
countries we reached
Our Pricing Plans
Pricing Plan For Letgo Clone Script
Select Feasible Pricing Package of Our Letgo Clone to Launch Your Buy/Sell Marketplace
Our Specifications
Specifications That Scales Your Team's Need
Have An In-Depth View of Specifications Based on Package Selection
Specifications
Free Trial
Enterprise
Professional Plus
Enterprise Plus
Native

i

OS App For Users
Native Android App For Users
Responsive Web Panel For Users
Elegant Web Panel For Admin
Multiple Domain License
Free App Submission
One Time Fee
100% Source Code
Free Support Period
1 Year
1 Year
1 Year
Skype Support
Team Viewer Support
| specifications | Free Trial | enterprise | professional plus | enterprise plus |
| --- | --- | --- | --- | --- |
| | | | | |
| Free Installation | | | | |
| SEO Friendly | | | | |
| Facebook SignUp / SignIn | | | | |
| Google SignUp / SignIn | | | | |
| Multiple Product Listing | | | | |
| Location-Based Search | | | | |
| Product Categories | | | | |
| Unlimited Free Product Upload | | | | |
| Instant Chat | | | | |
| Buy Now Option | | | | |
| Mulitple Admin Option | | | | |
| Site Settings Management In Admin Panel | | | | |
| Blocked Users Management In Admin Panel | | | | |
| WishList Option | | | | |
| Block Users | | | | |
| Add Favourites | | | | |
| Report Listing | | | | |
| Reported User List In Admin Panel | | | | |
| Reported Products List In Admin Panel | | | | |
| Share Products | | | | |
| Home Page Banner Management | | | | |
| Reviews And Ratings | | | | |
| Featured Ads | | | | |
| Multiple Payment Gateway | | | | |
Trendy Insights to Know About The Classifieds Industry
Classifieds Industry Insights
Technologies Used
Technologies Used In Our Letgo Clone Script
Superior Technologies Governing Our Letgo Clone App Development Profitable One
Laravel
Firebase
MongoDB
Angular
Javascript
JQuery
Sass
CSS3
html
Frequently Asked Questions
FAQ - Letgo Clone
Find Exact Solutions for All Your Queries in Letgo Clone App Development
Letgo Clone is a ready-made online classified marketplace software for Entrepreneurs to start their own business like Letgo, which connects the users for buying/selling second-hand products to the other users.
Operating System - Linux
Php version 7.3
mongoDB version 4.0
Laravel Framework Version: 8.12
You can always change your domain changed if you use a temporary domain or if you think your domain doesn't meet your requirements.
Our Classified scripts are 100% unencrypted based on the package you choose. More importantly, being unencrypted allows you to Customise the script as you need.
During your support period, You will get Guidance on the Software in the form of,Email Support, Skype Support, Hangouts, etc..
We have a team of technical experts who can handle all your customisation requirements. You can get quote for customisation works from
[email protected].
No, We will not install free package on your local server, if it needs to be done it may results in charges. To know about its pricing please contact
[email protected].
We do not offer any Monthly subscription plans for Products. Package cost will be collected as one time pay. And the license we provide is for lifetime not on Monthly renewal.
We offer only native Applications where Android was developed in Java and iOS was developed with Swift.
You will be provided 100% working script as shown in our online demo. If you find any bug, we will correct it at free of cost.
No, You can use this Software for Forever. All scripts come with lifetime license. So no limitations on that
Once you make the Payment, We will process the order and send you the script or install it within 24 hours.
We are here to fix up the bug if any. You can always email to
[email protected]
to address the issue.
This is to the attention of our clients, we would like to inform you that any mails to our support team, will be replied within 24-48 hours on weekdays. Weekend mails will be replied on Monday on priority basis due to huge flow of business sales. Please be patient while we provide you with the best service.
You can reach us at
[email protected]
The 1 year of technical support will only be valid for the source code which we provide you, the tech support will be Terminated if the source code is Edited or Tampered .
New Release Details
Release Detail for Letgo Clone
New Letgo Clone Releases to Innovate Online Buy/Sell Marketplace in a Trendy One
Stable 2.2.2
Released: May 11, 2022
Improved Website Design
Bug Fixing
Released : September 13, 2021
Improved Mobile View Chat Functionality
Improved Product Image Upload
Bug Fixing
Stable 2.2 (Both Web & App)
Released : July 12, 2021
Covid Feature (Banner)
Force Update
Cloud Image Upload (Cloudinary)
Dynamic Theme For Web
Improved Performance
Bug Fixing
Stable 2.1 (Both Web & App)
Released : March 18, 2021
Buy Now Option
Payout Option
Bug Fixing
Stable 2.0 (Both Web & App)
Released : Sep 23, 2020
Dynamic Fields
Dynamic Filter
Chat Option Like Facebook (Only Web)
Bug Fixing
Stable 1.7 (Both Web & Android)
Released : Jun 1, 2020
Apple Login
Multiple Payment Gateway
Meta Tag Management (Web)
Bug Fixing
iOS Stable 1.0
Multiple SignUp & Login
Product Listing
Product Categories
Search Option (Location, Category, Price)
Chat Option
Add Favourites
Share Product
Banner Option
Post Review System
Product Feature Option
Display Post Based On Plans
Released : Jan 21, 2020
Manage Static Pages
Multiple Languages
Multiple Currency
RTL Design
Report User
Bug Fixing
Released : Nov 14, 2019
Share Product
Car Category Custom Filters
Home Page Banner Management
Post Review System
Post & Manage Featured It Plan Details
Display Post Based On Plans
Search Post Based On Plans
Brain Tree Payment Option (Card, Paypal)
Improved Instant Chat
Released : August 30, 2019
Post Your Product & Services
Instant Chat
Add Favourite Product Option
Advance Filter Option
Google Login & Signup
Facebook Login & SignUp
Integrated Google Adsense
Responsive Design
Report Listing To Admin
Bug Fixing
Released : February 28, 2019
Multiple SignUp & Login
Product Listing
Product Categories
Search Option
Filter Options
Chat Option
Profile Option
Favourites
Location Based Search
Review Option
Product Selling
Separate Chat For Each Users & Individual Products
Bug Fixing
Released : February 28, 2019
Multiple Login
Dashboard
Manage Admin
Manage Users
Manage Products
Manage Categories
Manage Services
Car Management
Manage Site Settings
Manage Reviews
Manage Blocked Users
Manage Currency
Released : August 25, 2018
SignUp & Login Page Design
Product List Page Design
Product Details Page Design
Categories Design
Filter Option Design
Chat Page Design
Product Listing Design (Based On Category)
Profile Page Design
Favourite, Selling, Sold Product Page Design
Released : July 06, 2018
Home Page Design
Location Search Design
Help Page Design
Product Detail Page Design
Category Page Design
Notification Page Design
My Product Page
My Profile Page Design
Search Page Design
SignUp Page Design
LogIn Page Design
Reset Password Page Design