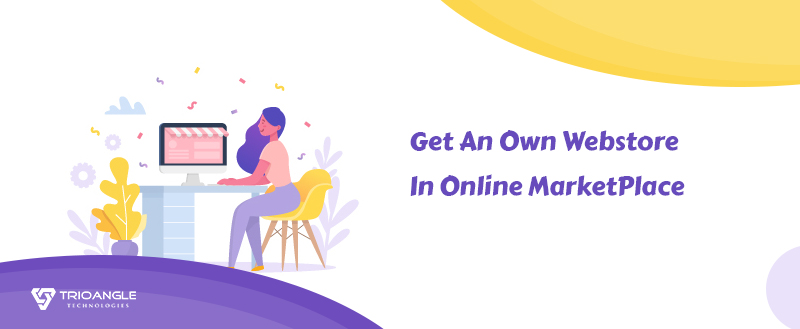 Commendation for an entrepreneur with great proposal to commence an own webstore. But look out for suitable business, it's a little bit risky to search it out in the marketplace. Nevertheless doing online business, will give effortless proposal to have a hit in the business profile field. The modern technology has enabled entrepreneurs to do their work from almost anywhere by using the online platform. In fact, many companies operate a business environment wholly in the online field. Entrepreneurs having an online business is simply a matter of focusing on their strengths and expanding their network. According to a digital world, over 90% of small-medium businesses are using the online business. The online classified business is the right place to invest fewer costs and offering freedom to businessmen to kick it up.
The growth of online classified business

Latter-days, the internet is trump-card to offer multiple ways to grow-up a new online business. An online classified script establishes everything like sell, buy order their products and services. Generally, in the marketplace their offers some features to run the business. But to accomplish own webstore needs almost all kinds of flourish features. Are you having doubt to choose the perfect script?
PassUp-Letgo clone scripts

PassUp is one of the best scripts among another online classified script. It's crafted from the module of Letgo. It's customizable and reliable which helps to easily moderate the script according to the customer desire. Every business owner may suggest their own webstore with a more creative feature to get more customer. That can be customized by our technical team.
Fascinating features in PassUp

The unique experience of PassUp allows the user to follow a seller web-store, product or category based on their interest. It can even create a wish list containing the products, which they can be used for future purchase. This social online-shopping platform is creating waves across the globe, giving an opportunity to browse unlimited products across different categories. If the user cannot find something suitable for them among the existing ones. If the user wishes to sell a product they can also post the ad for the actual product, can show advertisements for their products, it's based on their listing the of products that are placed in a particular manner and can create ads with the needed pictures for the products to be sold.
Add-on benefits of PassUp scripts
To attract all the customers to buy and sell, the appearance of the script plays a major role so it should be appealing. As we provide 100 % source code one can customize the script accordingly to grab more opportunities and tweak up the business.

Social sign up and sign in – The buyer and the seller can use the same account to use this service and so easily product listing and purchase are available using a single account.  The user can integrate with the PassUp even through social media signup like facebook, google plus etc.

Instant Notification – The messages regarding the request to buy the product, or regarding the new post or likes from the favorite list will be notified to the users instantly. So that the rate of using the PassUp platform will get increased and improvise the business.

Live Chat – When the buyer is interested without sharing the personal details one could communicate with the seller easily and proceed to do buy the product. Yet it is effective and secure for the users.

Additional features – Verified Users, Multiple Languages, Responsive Website, Currency Management, 100% Customizable, SEO Friendly, Social Media Integration, these are features there in PassUp.

Trioangle is a web and mobile development company which is an affordable place for an entrepreneur to get hit on their own online webstore with the flawless communication to commence on it. Need to know more about the script or in need of any assistance contact [email protected] or to create your own Letgo clones software visit us  at https://www.trioangle.com/letgo-clone/