Entrepreneurs who have an idea of starting an online dating service. Tinder Clone is the best solution to start the right business. The dating Business has also become the most profitable niche on the web and all dating business leaders are increasing their revenue each year. 
The revenue factors in the dating industry is an easy way to turn out the money through subscription. To get the best Tinder Clone app to make the business more profitable, Igniter (Tinder Clone Script) developed by Trioangle Technologies is the right choice.
The workflow of Igniter – Tinder Clone
Users will create an account on Tinder Clone to find the match based on their interests. If both the profiles are liked they can start chatting and plan a date.
To make the profile match easier subscribe for the plans like Igniter Gold, Igniter Plus, Boosts, and Super Like options.
Important Benefits of Igniter (Tinder Clone)
Multiple Sign In/Up: On Igniter, the users can sign in or sign up using social media like Facebook and Gmail or can sign in using phone numbers.
Search Filters: Users can search other profiles with search filters like age, interest, and so on.
In-App Purchases: Users can purchase the subscription package to match the number of users unlimitedly. In-app purchases having plans such as Gold, Plus, Boosts, and Super Like.
Video Call & Audio Call: Users can have a video call or audio call to the matched ones to speak or see them in person virtually.
Live Streaming: Users can broadcast live streaming to express their interest to the matched ones and can add to the live streaming to chat with them.
The extended features are explained in the below blog links to know more about it visit there,

https://www.trioangle.com/blog/features-in-igniter-tinder-clone/
https://www.trioangle.com/blog/list-of-dominating-features-in-tinder-other-than-swipe/
Why Choose Trioangle
Trioangle Technology is an online web and application development company providing clone scripts for Entrepreneurs 
Technology Used In Tinder Clone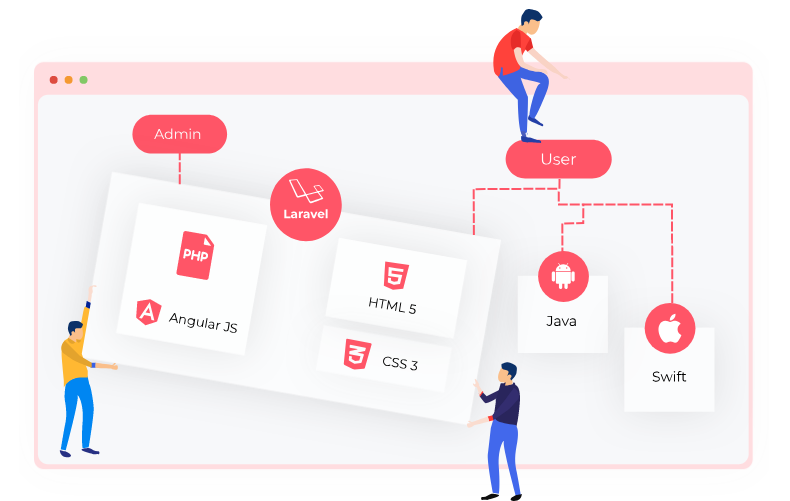 To know more about the Tinder Clone Application with its pricing and feature details contact [email protected] or visit the website.