Uber is a provider of On-demand services like ride-hailing, package delivery, courier services, and freight transportation. They provide services all over the world. Recently they launched the electric car for a ride, electric bicycle, scooter for rental. The existing alcohol delivery business drizzly is recently bought by Uber to grow their company in the alcohol delivery business and create an impact to provide doorstep deliveries. The transportation industry has evolved after the successful launch of the on-demand business. 
The rise of On-demand services is high and it's a time for Entrepreneurs to start their own on-demand business with the best Uber-Like App. The best Uber Clone App provider is Trioangle Technologies. 
Let's see about the significant features of Uber Clone
God's View Admin Panel
In the admin panel, the businessman can view the driver, user, company, manual booking, manage vehicles, locations, fare, trip including the site settings. The total control can be done by the businessman to improve the users.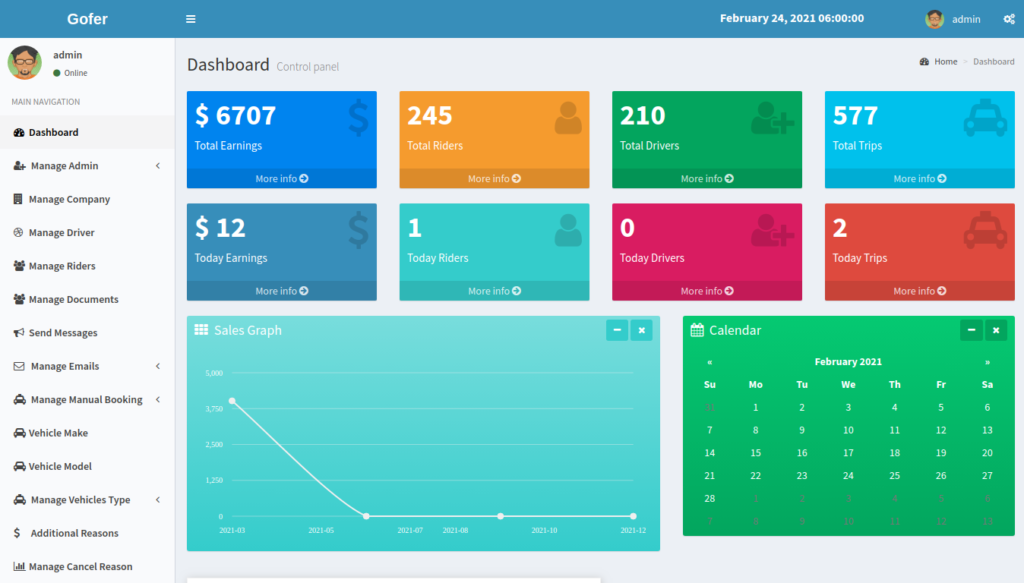 Live Tracking
The drivers and riders can easily track the rider location and driver location to complete the ride easily.
Multiple Payment Methods
The rider can pay for the ride easily with multiple payment methods like Paypal, Debit, or credit card, wallet, and Cash on delivery.
Referral Code 
Both the rider and driver can refer the user to use the app. The businessman can set the referral code for the offer provided.
Surge Pricing/ Peak Pricing
It is another way to generate revenue, the admin can set the surge pricing amount based on the time that the user travels or the traffic. 
Preference Ride:
Uber Clone comes with the preferences for the rider with child seat preferences, handicap seat accessibility, and Gender preference ride.
Multiple Currency
The taxi booking app comes in the multiple currencies option and the user can choose the currency based on the need. Digital currencies can also be used in our Uber Clone App.
Schedule Ride
Riders can schedule before the ride and can book earlier the driver will be assigned automatically
Ride Sharing
The ride-sharing feature is included in our Uber Clone and it's for the users to save money while riding.
Multi-Vehicle Option
Admin can add any number of vehicles to improve the business not only with taxis.
These are the important features for the Entrepreneurs to improve the business and cover the customers.
Don't wait to mail at [email protected] or visit the website to know more about the pricing details.