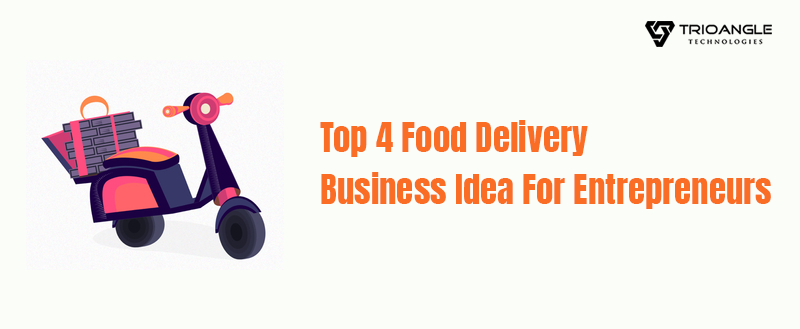 Technology has permanently changed the way we eat and the way we think. People love to have their favorite food in their comfort zone which makes food delivery apps more flourishing than expected.
The growth of food delivery is enormous and in recent years it has been doubled. Thus, online food delivery creates a direct impact on the food industry. If you want to know more about food delivery models then check out this article.
There is lots of development and improvements has to be done in the food delivery industry. It is said that "more than 70% of the potential market is yet to be covered."
This creates an opportunity for newcomers like entrepreneurs, food delivery startups and small companies to have their share in the industry. If you are one of them, here top 4 business idea in food delivery.
Grocery Delivery:
Many companies like Swiggy are planning to deliver grocery with food delivery in their app. The grocery delivery has a huge market and yet it is not fully utilized.
Many Chinese companies running a business successfully around grocery delivery. You can also deliver medicines, vegetable, fruits and health products along with grocery delivery
Unprocessed Food Delivery:
The unprocessed food delivery is nothing but food which can be processed within 10-15 minutes. Lots of companies like Hungryroot are selling readymade meals which can be prepared in minutes as well as healthy.
The unprocessed food has an option to customization and can be helpful to busy professionals. There are lots of variety are also available in ready-made meals.
Lunch Box Delivery:
The lunch box Delivery is providing lunch delivery for offices, hospitals, schools and hostels. This method is famous in both urban and rural areas. The lunch box idea is successful because people love to have homemade food.
Snack Delivery:
Sometimes people prefer to have a good bite and nothing will help them other than good snack delivery. You can deliver tea, coffee, cakes and other snacks to make your business successful.
Thus, food delivery is more profitable and worth taking a chance on it. If you are planning to launch a food delivery business then this is the right time for you to do it.
Check out these clone scripts which can help you with the food delivery business.
I hope this blog is useful to you.
Thanks.