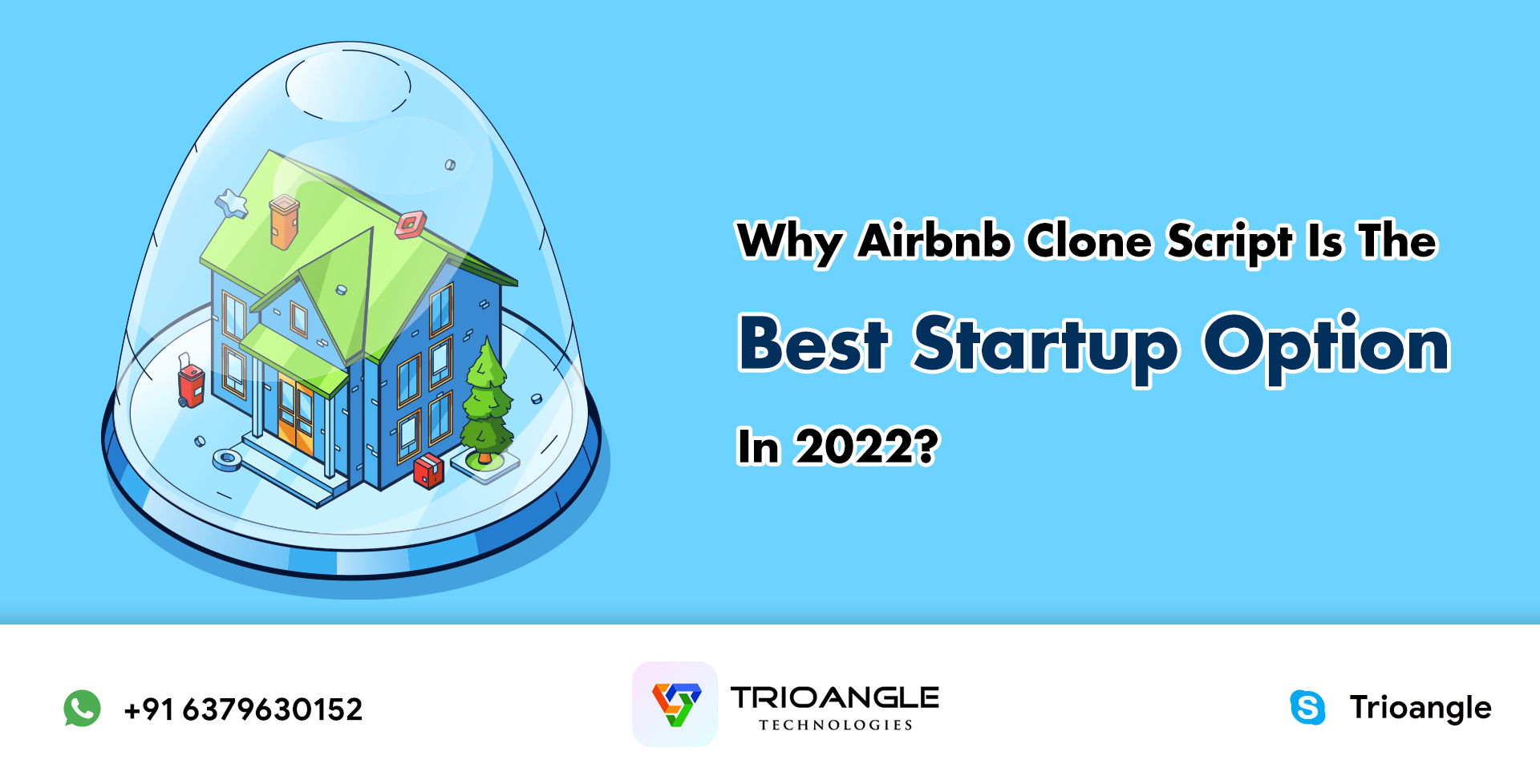 If you are an ambitious entrepreneur who admired the growth of the online rental business, you must have an amazing online rental platform.
Best Airbnb Clone Script gives a trustworthy and notable marketplace for lodging, rental, and tourism bookings in 2022.
What is an Airbnb clone Script?
The Airbnb clone script is a Prebuilt software script that includes the basic functionalities of popular rental apps. Using an Airbnb Clone App incurs less cost and time when compared to developing a rental app from the start. So you can build a reliable online rental platform that suits your online rental business model.
Reasons to Choose Airbnb Clone App (v2.5)
Starting an online rental booking business is made easier than you think these days, with the help of Vacation Rental Script concepts. Therefore, you can generate huge revenue from investing in online rental booking platforms that also increase your user base. Here is a list of benefits of using an Airbnb Clone App for your business.
Available At 24/7
One of the great benefits of Airbnb Cpp Clone is its 24/7 availability for users. So, there are no time limits in your business for working hours. This helps you to increase the number of visitors to your business. On the other hand, it also helps to boost the revenue of your business.
Easy To Maintain Records
In your business, there might be a large number of listings and bookings that might be difficult in maintaining. To avoid such hassles, launching an online rental with the best Vacation Rental Script would be the right choice.
It helps you to maintain numerous data collections in a systematic way. And, having such records also allows you to connect with the user at any instant.
Ease Of payment
With an Airbnb clone mobile app, you can enjoy the benefit of receiving payment from the customer immediately after they book their rental space. This helps you to avoid the risk of bad debts during the payment process from your customers.
Also, as they could make advance payments, you do not have to worry about the expense of guest arrival.
Information About Offers And Deals
During the past years, you have had to make calls to customers and inform your customers regarding packages, seasonal offers, and deals. It is a hectic time-consuming process.
But, if you have an Airbnb clone website, you can instantly notify your customers regarding special offers, deals, and giveaway offers. This will automatically twitch the mind of your customers to make use of the offer.
Easy Customization
Airbnb Clone App is developed mainly focused on the best user-friendly experience for both guest and host. It could be easily customized to the maximum extent for additional features.
Advanced Search Filters
Security issues in-app will be a nagging concern while building an online app. Best Airbnb Php Script will be subjected to appropriate testing and checking, so the exact bugs and security threats will be diagnosed and resolved permanently. This provides enhanced security for Airbnb App Clone that builds trustworthiness among users.
Trendiest Inclusions
Vacation Rental Scripts was an impressive app because it never resisted exploring every available trending feature that satisfied the current demands and supported future inclusions to meet anticipated demands.
In Other Words,
Now, I hope that you have known about the benefits of the Airbnb Clone App. If you are willing to develop an online rental marketplace, then I would definitely suggest going with a feature-packed rental booking app named Makent Airbnb App Clone (v2.5) from Trioangle Technologies. Helps to launch online rental startups within 5 days.
To know more:https://www.trioangle.com/airbnb-clone/
Mail – [email protected]
WhatsApp – +916379630152