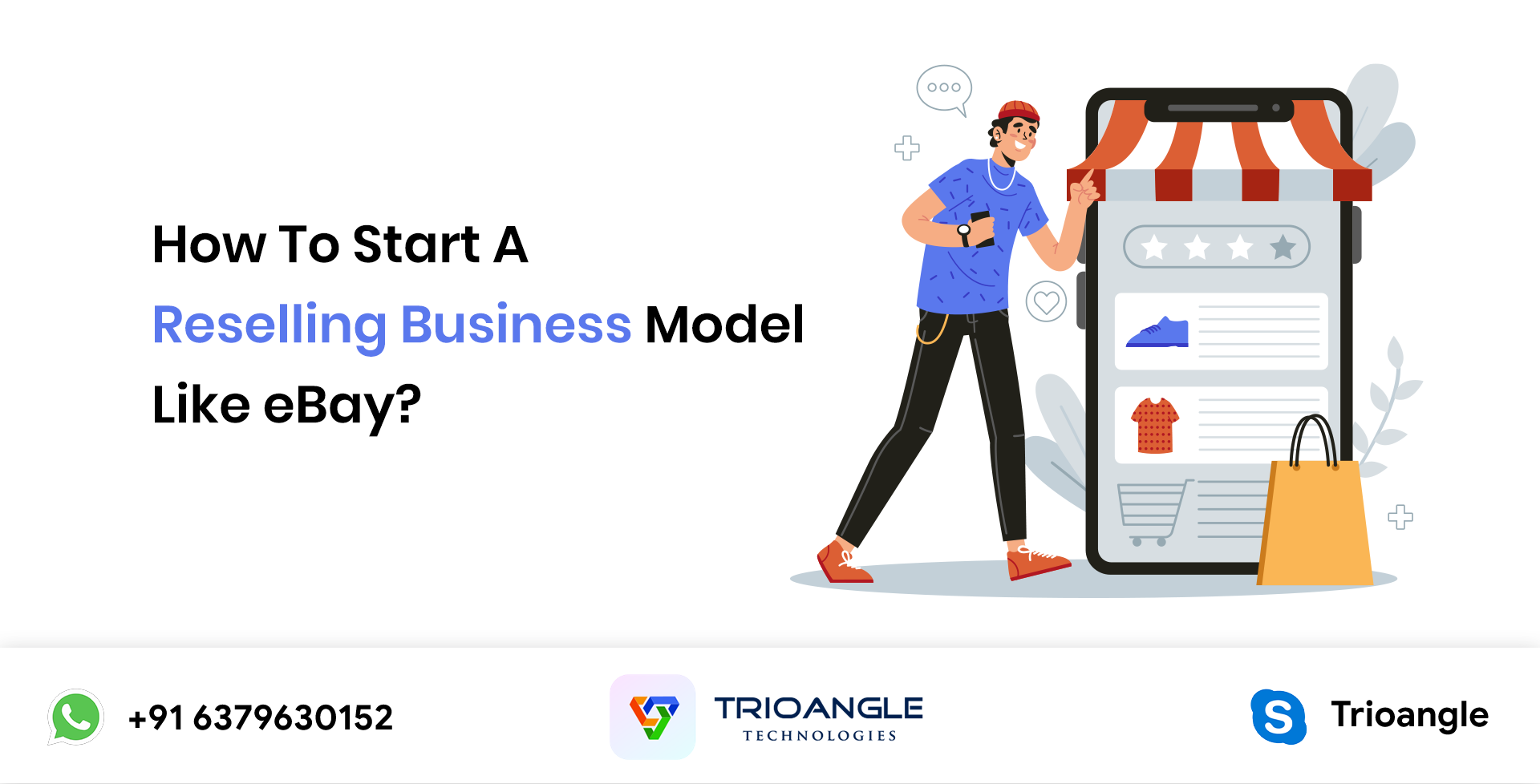 eBay is the entity that changed the way people inferred eCommerce marketplaces and how they conduct their business. They introduced a new way for products to reach the global market where they can sell and buy products from anyone through different options.
They introduced a new term called the Recommerce concept in which the company hosts pre-owned products, new products, and used products and people can buy or sell any product predominantly electronic for people to buy and fix to resell or for other purposes. 
They kind of changed the way trading was done in traditional ways like flea markets and gave them a digital platform to conduct the trade at.
Here, we'll talk through eBay's business model, how they operate their business and what can you use from them. So, let's start with the business model to understand the core of their business.
eBay was created in September 1995 by Pierre Omidyar in California who had the idea of creating a place where people can buy new products and also used ones with an additional option allowing anyone can sell their products where you aren't required to be a merchant who sells.
They focus on C2C (Consumer To Consumer) and B2C (Business To Consumer) sectors to help people connect through this platform to reach a global state where you can buy or sell anything that gives you maximum value.
By operating with an idea like this, they became a multibillion-dollar multi-national eCommerce entity with operations in 160 countries. They host around 182 million customers worldwide who either sell or buy a product through this platform.
They later introduced online auctions where products and services were auctioned and people can bid for a product and the highest bidder will get the product.
They later also introduced a shopping website where people and businesses can host their products for people to buy and sell their products other than electronic products which involved businesses.
Even though they started this business to auction collectibles they later expanded into a leading e-marketplace, classified business, and later into ticket booking too. These ideas and their new strategies made them gain revenue of 10.42 billion USD in the global market.
So let's dive into the business model of eBay, its Value proposition, and how they operate its business.
Business Model Of eBay:
They have several platforms that have a similar yet distinguished sector to which they provide their service. 
The first one is the eBay site where C2C and B2C transactions and purchases take place. The second one is a Classified site where people can list their product or service and the third one is a Ticket selling site where people can buy tickets in bulk to resell or for their use.
Most revenue generation is happening through the eBay site for B2C and C2C sectors where millions of people are actively looking for a product to sell or buy.
Since anyone can sell a product to ensure the buyer's credibility and provide quality products they launched several programs that benefit both the sellers and buyers. 
Programs like Safe Harbor Program, Top-rated Seller Program, Verified Rights Owner Program and Money-back Guarantee ensure people gain good value from selecting and purchasing the product.
They selected the products from the verified rights owner program where the owner has to verify all details and list the product based on several criteria to ensure buyers' value.
They also used loyalty programs for both sellers and buyers who were more active doing their business on the platform with rewards like credits and higher privileges to help them buy and sell.
This is how they ensure the maximum value that they provide for their business. They also used different pricing strategies to ensure a constant flow of revenue to their platform.
Pricing Strategy:
They are priced in three ways as follows;
Insertion Fee

Final Value Fee

Advanced Listing Upgrade Fee
Insertion Fee:
They collect a fee for every product that is listed on the platform by a seller. These prices usually vary based on the category and type of product. 
Usually, products like books, movies, etc are charged 5 cents and products that fall into other categories are charged 30 cents for a product. But they also offer a specified number of free listings where people are charged if they exceed the free limit.
Final Value Fee:
This is the commission fee collected by eBay for any sale done by a seller. This is charged from 2.5% to 10% depending on the type and category of the product.
Advanced Listing Upgrade Fee:
They also provide options to promote and highlight your products on the featured list for people to find them at the top. This helps both in buying it now and fixed price auctions.
Next is their classified business which is similar to pass up and craigslist classified sites.
This particular classified site was named Kiji and operates in 300 cities across the globe and was later named eBay classifieds in 2010. They operate like other sites but for a fee and to list a link you need to pay more. They also make more revenue from promotions and advertisements done by charging fees for ads and promoting existing ads which give them a constant flow of cash.
They also introduced Yard sales, Consignment sales, eBay stores, Dropshipping, and Wholesales.
Customer Value Proposition:
These changes and ideas made them make more revenue by reaching more people in a short period of time. They always try to provide the maximum value for the customer who buys or sells. So, let's discuss how they provide their value proposition.
They concentrate on both the sellers and buyers individually so let's take a look at what value is being provided to them which is sparking the constant business. 
For Sellers, 
Biding Features

Buy Now Features

Global Customer Base

Easy Marketing 

Easy Distribution Channels

Top-Rated Seller Program

Maximum Customer Satisfaction
For buyers,
Diverse Product Portfolio

Assured Quality

Free Shipping

Fast Delivery

Tracking Features

Money-Back Guarantee

Feedback Features

Review Features
What Can You Take From eBay? 
The following are the things you can adopt from eBay for your reselling business.
Advertising and promotion strategies can be adopted from them which is a wise option to generate revenue for them to make their product on the top of the list. You can also give rewards and offers to customers who are regular to your business.

Quality assurance is the first thing a customer expects from any business they are dealing with. So make sure you create guidelines for people to list their products on your platform.

Sellers' and buyers' confidentiality is the most expected metric in the current era because the users share their credentials with you so it is best to maintain a god assurance.

Customer Value Proposition is where you can create a unique experience for the customer experiences from your business so make sure you offer a proper and quality value to them.

Reward Program for loyal users and customers like store credit and other offers to make them do more business with you on a regular basis.

Make sure you maintain an easy return policy so that people can return a product if it is not suitable for them.

Money-back guarantee for products that are violating the business guidelines so that people can have trust in your business.
These are things you can adopt from the business model, pricing strategy, and CVP from eBay to operate a successful eCommerce marketplace to sell and buy products.