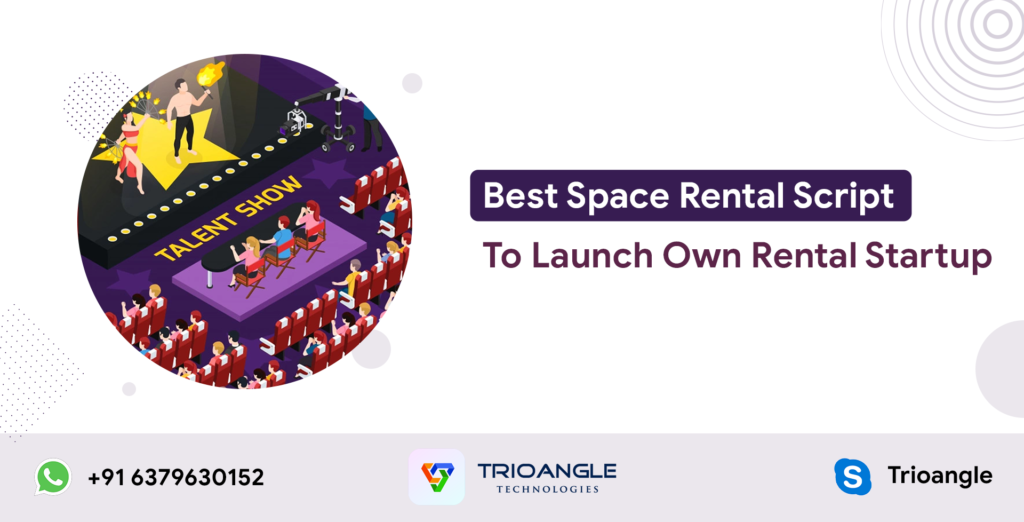 In this digital world, everything is accessible at our fingertips with the help of advanced technologies. There are more Business ideas that get launched due to that. Digital platforms help them with technically advanced features, so they have achieved their ideas on this digital platform.
Why Space Rental Business?
Space Rental Businesses is one of the flourishing business ideas and is increasing rapidly worldwide. Splacer Clone is a profitable business where you can rent multiple types of spaces like rooms, lofts, conference rooms, garden areas, garages, and 24 types of spaces can be listed in our Space Rental Script.
Those who are all ready to rent their spaces for minimal income can start their own company in their location or wherever they like. So that they could get high profitable revenue in the rental industry then every entrepreneur wishes to start their own business. 
To enhance these more spaces are listed in a single platform with different types that makes the travellers and organizers choose the comfortable space. 
Stunning Features
Makent – Space Rental Script is one of the topmost leading successful clone scripts from Trioangle Technologies. It is very popular in countries like the US, UK, Canada for its unique features with technically advanced options. Such as
Hourly Booking : 
The event organizer could book the space with preferred timings so that the space provider can easily allocate the space. Trioangle includes this feature during space rental script development. This feature allows the customers or guests to book the space at preferred timings as per their needs. 
Multiple Day Booking :
Sometimes guests wish to extend their stay on that occurrence, Makent Office Space Rental Script provides this option that multiple spaces could be booked for multiple days as it liberates their bookings and listings of space again and again.
Advance Filter : 
This feature helps the event organizers to easily pick out space accurately from more listings, and book the space quickly without any struggle on Splacer Clone.
Setup Price For Each Activity:
In our Rental Script, the host could list their space along with events and activities with a set of prices for each and every activity on the given gap, which attracts more and more guests to make bookings.
Availability Calendar :
If guests wish to book their space for a different duration then this feature clearly allows booking with hourly booking, single-day booking, and multiple bookings.
Multiple Languages/Currency :
People from different locations can conveniently make bookings in multiple languages and multiple currencies. This option could be added or deleted by the admin.
Secure App Option :
Trioangle Technology provides this special feature that enhances the user's security and messaging of information by enabling the secure app option.
Multiple Payment Option :
Transaction during the payment could be done easily with this feature which provides multiple options like PayPal, Stripe payment methods to make the transaction easier.
Conclusion 
There are many rental businesses in the market. But, the Space rental business using the Rental Business Script is recently getting fired up as an income-generating platform. It connects the space provider and guest by building a robust peer-to-peer space rental marketplace. But, the truth is very few people have started this business and are getting high profits.
The reason is if you are a space owner you have to pay a huge sum to place your listings in classifieds. To save your time and money, you should need the best Space Rental Script. Vacation rental owners know the value of online rental platforms. The online sharing economy is emerging to meet the growing demand worldwide. 
So, it is the perfect time to start a space rental business to become a successful Entrepreneur by the best clone script provider in the market is Makent Space Rental script from Trioangle Technology.
To Know More : 
Visit: https://www.trioangle.com/space-rental-script/
Or 
Email: [email protected]
WhatsApp: +916379630152