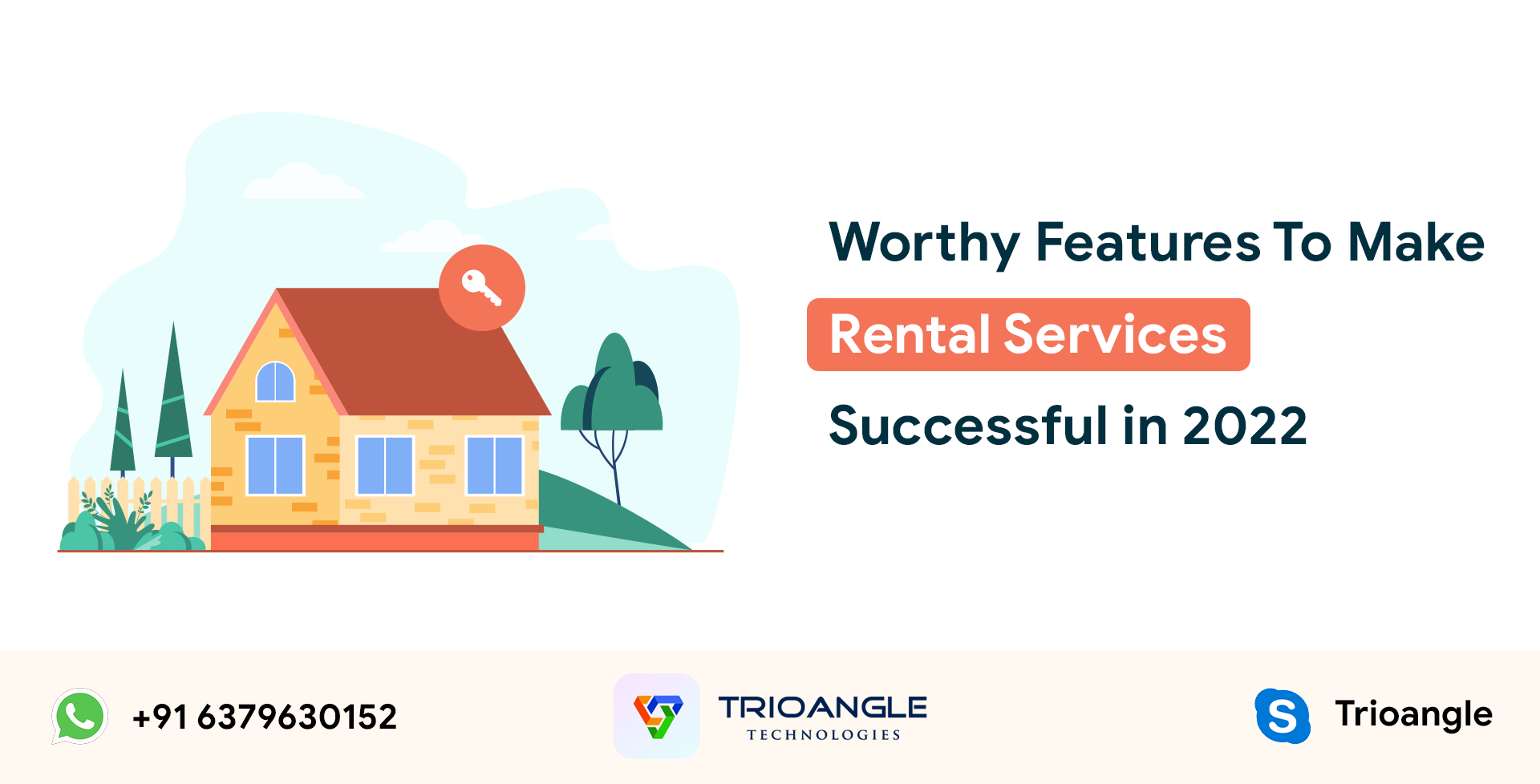 Now, launch your own property rental business simpler than ever with the most trusted Airbnb Clone Script, which is one of the most successful business models in the Rental industry.
This property rental script works as a bridge that connects the property owners and renters under a single platform.
It also offers hosts experiencing concepts and trends that encourage people to earn and explore in a single platform. Trioangle Technologies provides the Makent Airbnb Clone Script, which is efficient for budding entrepreneurs to grow their business rapidly.
To make your business unique, we offer a wide range of customization as per your business requirements to the maximum extent. Our key features include instant booking, unlimited property owners, Booking status management, and various options to manage rentals easily. Still more worthy features that will make you a successful business owner in the rental industry.
Mobile-Friendly Design:
Our Vacation Rental Script is designed to make it easy and compatible across multiple devices. Ensure that your web applications are responsible for all the customers who use them.
Simplifying your business with easy to use mobile app features is supported by our Vacation Rental Script. If you are lacking without mobile-friendliness, then you're missing out on more customers that turn more and more lead generation.
Multi-Language and Multi-Currency:
To offer a worldwide user experience, it's important to have the best Airbnb Clone Script designed and developed in a way that is compatible with multiple languages and currencies.
Our Vacation Rental Script has been built with world-class features, you can stand ahead of competitors and users will feel comfortable in listing their room for rent on your websites. This helps customers to easily navigate across your platform and make payments easily.
Hourly Rental:
Our Airbnb Clone Mobile App provides hourly rental options, it is one of the best features that any rental business could benefit from. Both the host and guest can rent and book their property on an hourly basis instead of renting and booking for an entire day.
Guests can book and use the available property for the time they booked and leave it after the booking period ends. This serves best for tourists as well as travellers who look for short duration rentals.
Extend Booking:
Rental customers may not be sure about their trip and stay durations, in such cases, they look for extended booking options in our Property Rental Script. As the guests may need to use the property for a longer duration than their booking period.
Our system allows the guests to extend the booking in such need by paying extra for extended booking hours/dates. You can list these features on websites to gain more users and their attention.
Internal Messaging System:
Communication is the key to driving a successful rental business. Nowadays, communication is made easier and simpler with the help of the inbuilt messaging system for the host and the guest.
Using these exclusive internal messaging options, users can communicate regarding their bookings and reservations, locations, timings, etc with property owners directly. This helps users to stay assured of relevant information.
Secured Payment Gateway:
The authorized payment gateway is one of the main factors which helps to gain user trust. PayPal, Braintree, Stripe, and Authorize.Net are the various payment gateways that we provide across our Airbnb Clone App.
You can even customize and integrate various other payment gateways in your Airbnb clone app that match your user needs that make the transaction easier. We believe that customer's satisfaction is prominent for any business to be stuck with success.
Social Media Logins:
Remove the hurdles in mundane signup forms that provide a quick signup process. No more complicated sign in to access our vacation rental script. We offer a comfortable and protected way of log in using the social media account credentials for both host and guest.
Leave a site and choose others due to complications or difficulties in sign-in processes. But Makent would not only save your customers time but also reduce the rate of abandonment across your rental platforms that allowing you to attract more and more users.
Email: [email protected]
WhatsApp: +91 6379630152