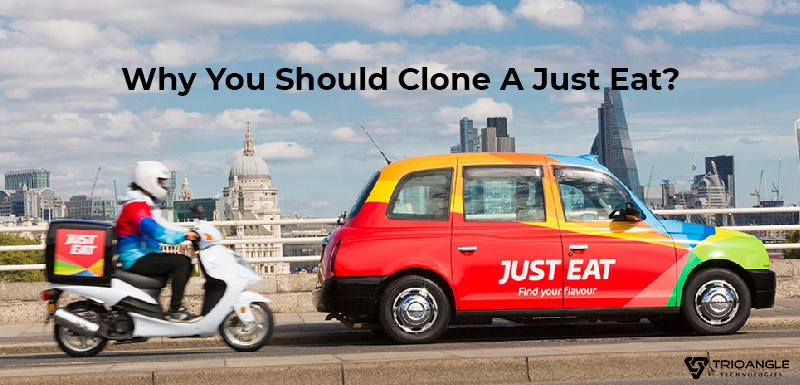 Every year food delivery business is reaching its peak in the market. Because most of the people want to have their favorite food in their convenience and due to lack of time.
In a recent report from Statista.com, Revenue from online food delivery business expected to grow 10.5% every year.
What Is Just Eat Clone?
Just Eat is an online food takeaway delivery service company which is based in the UK. Just Eat acts as an intermediate between restaurant and users.
Cloning an app means creating an app similar to one which is already in the market. A clone app may differ in design, features, and Technology.
Just Eat clone provides a delightful experience to users and attracts the restaurant with more orders.
How Just Eat Clone Works?
Just Eat acts as a connecting point for restaurants and users. They provide an engaging system and customer support to present a pleasant experience to the users.
At first, users log in to the site and order in a popular restaurant based on availability and location.
Then, The restaurant becomes a partner with Just Eat and starts delivering orders.
Finally, The payment is made by a user which is transferred to a restaurant by Just Eat after deducting the commision.
How Do You Earn From Just Eat Clone?
Commission Charge: The main source of earning is commission you can charge in every successful order.
Ad Charge: You can charge an amount for promoting restaurants in your site.
Connecting Charge: You can charge an amount for partnering with the restaurant.
Benefits Of Buying Clone Script:
Just Eat Clone help you to launch your online food ordering business fast and save your time.
You can use your own ideas into the clone script. You can even add new features to your clone script.
You can start early in your target market and save a lot of human effort.
Conclusion:
I have provided lots of useful information about Just Eat Clone. I hope it's useful for you.
If you want to know more about Just Eat Clone feel free to contact [email protected].
Thanks a lot.