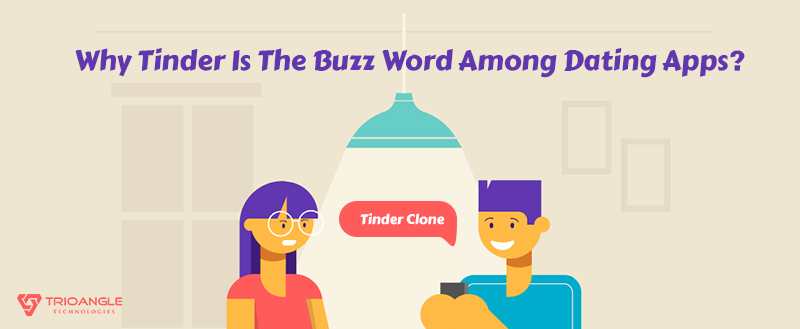 In modern life, technology is growing like a ramp height. In this generation, the dating is boon and blossoming for the teenager. Nevertheless, online dating becomes the buzzword for amongst all millennials to modish their lifestyle. This online dating becomes a gigantic change for each and everybody's life. The statistics for online dating gets 1.6 billion swipes per day with over 20 billion matches.
For an entrepreneur, online dating business will elevate your profile in uppermost level. Anyhow, tinder has furnished the youngster's life.
Let us have a quick view of Tinder!
Tinder is a location-based online dating application that makes it simple to associate with every individual. The swiping games are one of the high-grade symbols in the tinder. In tinder, gesture move is swiping is help buddy-up effectively, where "Swipe Right" to like the profile, "Swipe Left" to despise a profile on the roll and "Swipe Up" to the most like profile.
It right choice to commence the dating business. The little activities help to discover ideal fish from the lake. This move is preferred and has roused many maturing business visionaries and they have included such an element in their very own business. For that, an entrepreneur needs a new website to commence an own business. Instead of developing our website, Trioangle gives an instant solution to accomplish your business that is Igniter.
Smart talk of the Igniter
Igniter-Tinder clone script well-packed from Trioangle, its web and mobile developing company with a young energetic team. In Igniter, programming script for business visionaries to initiate mobile dating business. The rich programming script is accessible in the two iOS and Android stages. an entrepreneur can make utilize ready-made script and easy to use the site for their business. There are numerous preferences in utilizing the online dating application. The interface is structured in such a way, to the point that it is less demanding to utilize and appealing as well.
Buzzword feature of Tinder-clone   
Multiple log in: The user having a multi signing option on the website. They can log in with FB, phone number and Email id.
Smooth search filter: In Igniter, search filter options play a comfortable role for the users. They can easily customize the setting like age, distance, gender.
In-apps purchase: It's a paid option for the users to have more features like rewind, view star likes, boost super etc. This option features can help users to boost up their profile.
User-friendly panels: The design of the igniter panel will surely attract the user. That the panel offers the user has repeated usage of it.
The entrepreneur can monitor with the admin of the software holds the control. Also facilitates users with flexible plans and add-ons, with this admin can see a better revenue. Now you know after reading this blog why tinder becomes the buzzword for all youngest. Yeah right, an entrepreneur can also gear-up their business. Wishing you inaugurate into online dating business, then check out our igniter-tinder clone. Want to try it live then tap to http://igniter.trioangle.com/, or else enjoy a visual treat from Igniter https://www.youtube.com/watch?v=whTJggEswLk. For further queries contact [email protected].