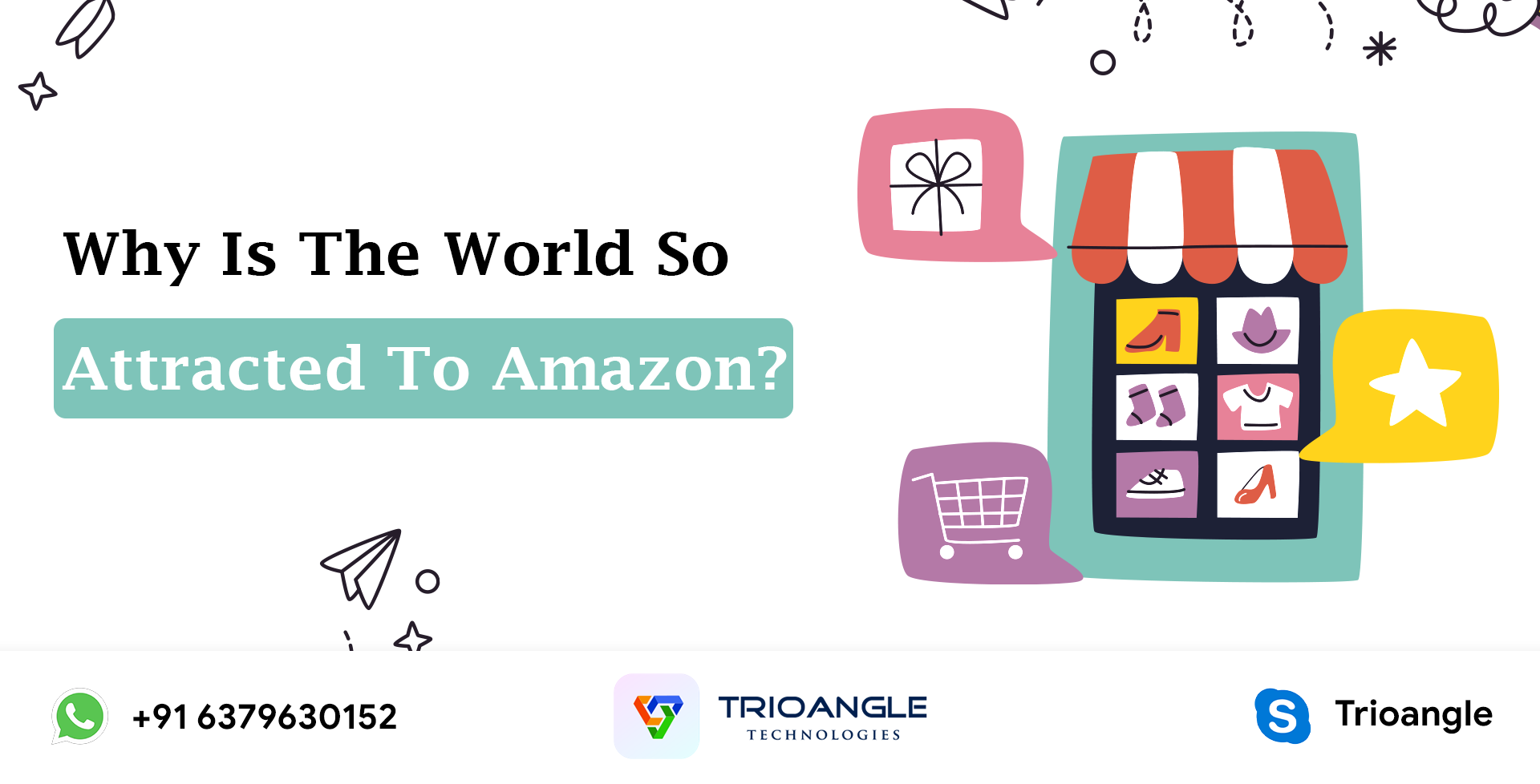 Amazon, the biggest eCommerce giant on the planet first started its business by Jeff Bezos in the year 1994 with the idea to sell and deliver books to people.
The name Amazon was chosen because it started with the first letter of the alphabet. Also, it's the largest river on the planet that provides all kinds of flora and fauna to the world with its magnificent ecosystem. 
This business changed the face of the purchase behavior of people from brick and mortar to a digital medium where there isn't a physical store for people to go to.
The initial investment in this business was 245,573 USD from his parents to start the business. 
Later, the business grew to a towering worth of 30 billion USD which is contributing to the global economy with a 12,000,000% ROI.
Amazon had around 30 customers in the year it started and now they have captured around 150.6 million users in the US. 
This is because of the trust they have created in their business for their customers which made 89 % of people make a purchase from Amazon than any other eCommerce site. 
So let's see the reasons why people like Amazon so much.
But before we discuss that, let's talk about how they became so successful and some strategies they used to reach this pinnacle, and how you can create a similar strategy like Amazon for your eCommerce marketplace.
How did Amazon become successful?
Let's take a look at how Amazon became so successful in this global competition.
Portfolio diversification:

 
The main reason the name Amazon was chosen was because of the forest and river that provided all the necessary things to live and adapt to the ecosystem.
That is why they have chosen a vast portfolio that is diversified with a wide range of products to choose from for your needs and aids. 
They didn't stop at products but also added services to their business which eventually boosted their business to this height in the past few decades.
Technology has become the core that changes everything around it in the current world. The more technology changes happen the more upgrades you have to do for your business to stay afloat in the ocean of business and eCommerce.
Amazon created this trend in this form of business that made many businesses obsolete. They introduced new tech to the business like Alexa and other automation in the field that made a huge success because people liked the upgrades they made.
The main reason Amazon made a groundbreaking profit and growth was because of the introduction of this premium service that benefited regular buyers but also made people choose an entertainment combo.
This particular service has around 200 million users that have different preferences to use this service that is being provided. This boosted their revenue when Amazon saw a mild dip in its profits in the year 2004. 1 in 3 people in the US uses Amazon prime.
The most advanced full automated robotic factory in the whole world is Amazon. All sorting and product handling is done by robots to avoid even the minimum error to occur. 
These robots sort the products based on the order and barcode. This takes them to the right hub and conveyor to make the package reach the right person to complete the delivery.
This service they provide created the most trust in customers because the factors they handle in the process assure double quality checks of the product.
From packing to delivery everything comes under FBA (Fulfillment By Amazon) to safely bring the product to you and complete the delivery with a signature if required.
The key to success is mainly because of the customers and sellers. Amazon created trust in such a way that customers became loyalists to this business and made continuous purchases. Amazon currently has around 310 million users globally as of 2021.
Amazon helped many small and medium sellers to boost their sales and business using their service as a third party. They have a seller base of around 1.9 million sellers across the globe. 
You can easily say that they have the fattest and most advanced logistics system to make all the deliveries as promised during the purchase.
They are planning to upgrade their logistics with two new technology up-gradation to take the business and delivery to the next level. They are planning to implement Amazon prime Air and autonomous vehicles to make deliveries. 
Prime air is planning to use drones to deliver products and also use autonomous vehicles to make deliveries to customers which are expected to be fully operational in the year 2028.
Amazon observed behavior patterns and understood that not all customers prefer to buy online and wait for the product to come to them. Some want to go to a brick-and-mortar store to purchase the product and own it immediately.
So, Amazon came up with a physical year called the Amazon Go which has no people to run the store. People can walk into the store, choose a product, pay without touching anything easily and make online payments on the spot or using credit.
AWS kind of approached people who needed help with technology. They provided servers, Cloud storage, networking, remote computing, mobile development, and security for customers. 
Even Netflix, the entertainment giant uses AWS for all its computing and data storage. They also use it for analytics, database, and for other functions and use 100,000 servers from AWS for their business.
Users come for inspiration:
As a fellow consumer, you would have used Amazon to look up a product for reference or a general idea about the product and deals. Which makes people want to buy new and more products from Amazon.
These are the reasons why Amazon is so successful.
Strategies Amazon uses:
They use the following strategies to remain successful. They are;
They focused on small businesses that were struggling in the market to join their platform to make more sales and use offers and maintain a proper relationship with them.
The use of AI to capture customer patterns and other patterns and performance of the business helped them implement new tech and ideas to the business.
Delivery and Logistics chain
The most advanced and on-time delivery system consists of hundreds of airplanes and trucks to achieve this. 
Expanding their categories and product range based on location to make more sales is one important strategy amazon pulled to crack the market.
Acquisitions and investments
They started making more acquisitions and new investments in new businesses to help them reach more people and provide more products and services to existing and new customers.
They created demand and also provided deals and offers to attract people so much that customers started to become obsessed with this business and later became loyalists.
The most important strategy was them handling their operations globally without any disruption in the process to achieve maximum results.
How can you create a strategy like Amazon?
Follow these four steps to create your own strategy to become successful like amazon.
Define your objective.
Identify your goal and objectives to attain the goal. Think in terms of short and long-term goals and objectives to make the process simple and easy.
Create an overall strategy based on your objectives and come up with creating a pricing plan, promotions, marketing, packaging delivery, and logistics.

Think from the customer perspective to create a unique experience so that people can enjoy and make a purchase at the same time.

Use the appropriate tools to gain an advantage for your business and conduct market research and analytics to focus on the lacking areas.
These are the steps to devise your own eCommerce strategy like Amazon to become successful among your competitors easily.
To conclude, you can also become the most successful eCommerce marketplace among your competition. If you can understand the above reasons and strategies, then create one based on your business.