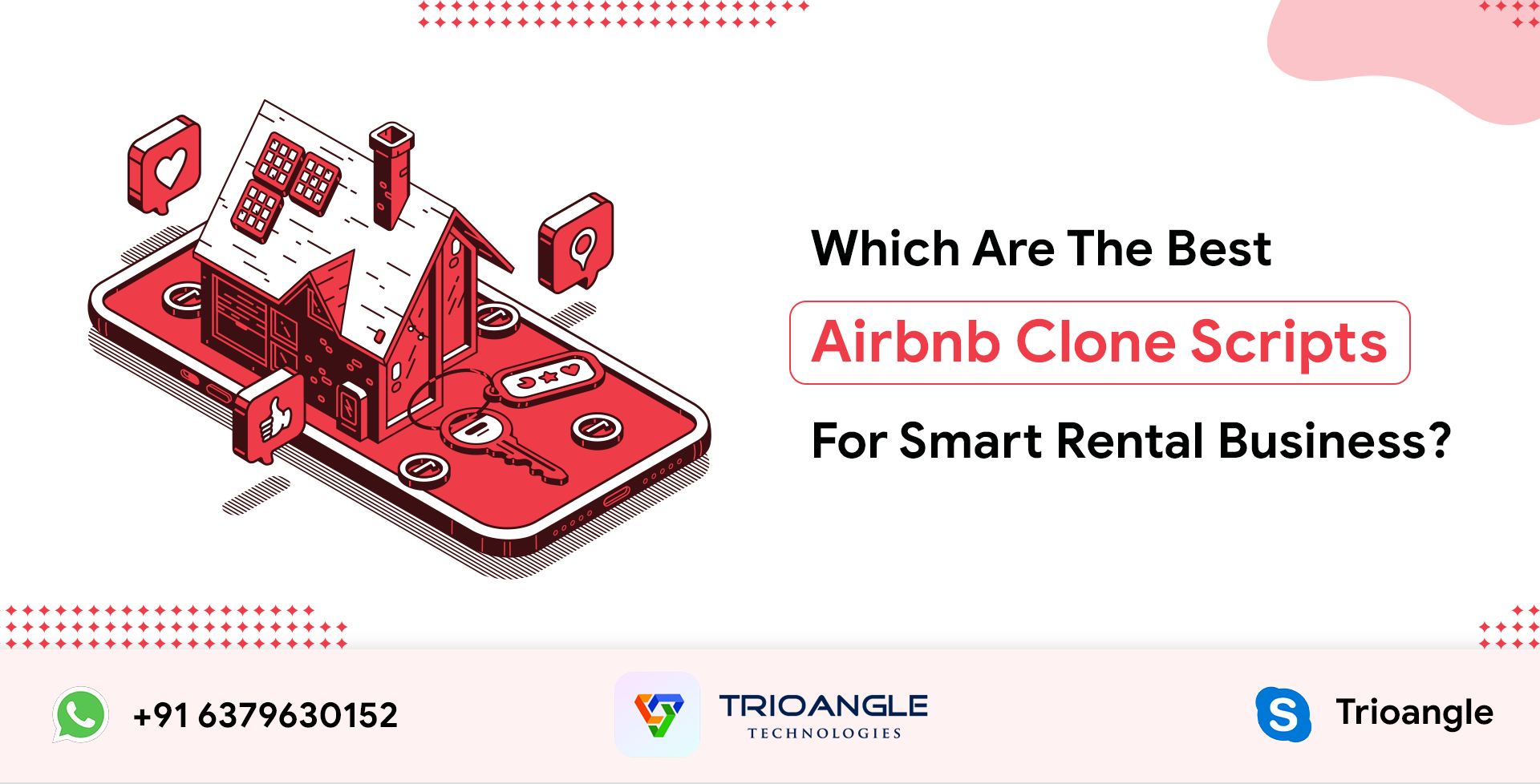 Times have changed this generation, hustlers and dreamers live by new standards. While the old generation is watching cable TV, the new ones are watching OTT & apps. The old is listening to Radio while the new is using listening apps. And, these changes are evolving day by day.
The modern dream of a new generation working class is to travel across the world. And wist to experience new things rather than tying up all their money in costly one-time investments. This is the reason why Online Rental Businesses using Rental Scripts like Airbnb Clone Script were making huge revenue in a short time.
All of this culture change has not just impacted particular lives but also business models across the world. This Rental Scripts using startup culture is what made many entrepreneurs into successful businessmen.
Startup with Rental Script
If you are ready to start an online Rental business-like rooms reservation, You don't need to be as rich to start from scratch as hard work. As a smart move, you can go with Best Airbnb Clone App to launch the best startup to build a loyal customer base (just like any other startup) and expand as your revenue grows. During this post-pandemic, starting a leasing or rental service is definitely a smart model to earn a huge profit with mostly a one-time investment in inventory.
Best Airbnb Clone For Right Rentals
In the rental industry, there are many types of equipment, locations, and services that you can offer rental service. But, choosing the best one will make you the best entrepreneur. One of the simple things here is to offer rental services for things that people need once in a while that are costly to purchase, for example, cars, boats, offices, parking spaces, vacation stays, etc. Types of properties may vary in many factors, but the most common categories are housing, commercial, vehicle, and recreational. You can choose a property rental service in any or all of them as per your preference and according to the demand in your typography.
For instance, could a middle-class family afford to buy a villa or hall for a birthday party or an RV for their vacation trips?
Obviously, not everyone can afford to make such big purchases. And even if they could, it would simply be foolish of wasting money.
This is exactly why today Hotel booking Script is in high demand among Online Rental Businesses services like
PG Room Rental
Apartment Rental
Office Space Rental
Event Venue Rental
Campsite Rental
Land Rental
Rental businesses have been around for a long time, but the latest technological advancements in the Rental Script concept like Airbnb Clone App made this vertical shine brighter than ever.
Car Rental Script For Car Rental
The vehicle rental business idea is getting very popular in the last few years.
The reason is simple,
The age-old dream of owning a car is not what the new generation is searching for. They believe in renting rather than buying, and saving a large chunk of capital to invest smartly in assets and not liabilities with huge revenue. This concept created a huge demand for Rental Scripts like Bnb Clone For Cars globally, especially in western countries. Across the world, Car Rental Script created hype. Mostly, People are interested in renting a car for a short span ranging from a few days to a few months.
Vehicle Rental App For Vehicle Rentals
Vehicle Rental App is nothing but the customized product of Car Rental Script. It sets a new trend in the online Rental Industry because of the demands for the type of vehicles such as
Car Rental (Usual & Luxury)
Bicycle Rental
Boat Rental/Jet Ski/ATV Rental
Commute Bus Rental/Party Bus Rental
Electric Scooters/e-Bike Rental
Truck Rental
Private Jet/Helicopter Rental
The next level of vehicle rental business comes with these short, long or large size commutes in vehicles. Bnb Clone is in high demand in cities like New York and Silicon Valley, or tourist cities like Las Vegas or Amsterdam. Where owning such a big transport is impossible, renting for single trips is the best option if owners have the platform to rent.
Other Words
According to many surveys, From 2022 onwards Online Rental Business is going to create a new revolution globally. Because it is the safest and most promising business concept in the digitalized world. If you want to grow big, you need not think expensively just do a smart move. The smart move comes from going with the best Airbnb Clone Script like makent from Trioagle Technologies. Which provides a space for renters and rentees to interact and finalize rental deals. The types of properties may vary in many factors, but the three most common categories are housing, commercial, and recreational. You can offer a property rental service in any or all of them as per your preference and according to your state's renting laws.
For More Details: https://www.trioangle.com/airbnb-clone/
Email: [email protected]
WhatsApp: +916379630152