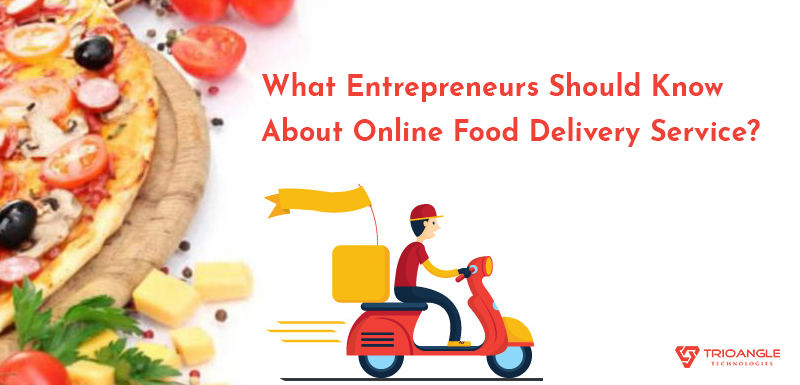 Online food delivery is growing day by day. In a recent report, People between age 25-34 holds 45% of share in total food orders globally.
It is also estimated 42% growth in 2020 for online food delivery industry.
How Do They Earn?
Before we dig deep we should know how companies earn from online food delivery service. It is estimated that Just Eat earns an amount of 140 Euro a month from every restaurant they partner with.
Online takeaway food delivery service provider like Just Eat earns from commission they charge from the restaurant while others like Uber Eats, Swiggy charge around 25%  approx in order amount as a commission for order and delivery service.
Why Should You Start An Online Food Delivery Service?
In recent market research displays that there are lots of companies still not expanded food delivery service broadly all over the world. This indeed creates opportunities for entrepreneurs. On the other hand, the growth of online food delivery service is increasing and it creates demand all over the world. This gives lots of opportunities to new players.
What Else You Should Know Before You Start?
Clone apps:  There is a lot of app development companies provide an app like Just eat clone  in  the market which indeed provides support and saves your time so that you can launch your product soon.
Market research: There are lots of big players in the food delivery industry but there is lots of room for development. Before you plan your business start collecting resources to analyze your market.  
Planning: After collecting the data plan things from start to end. Create a mind map so that you prioritize things accordingly.
Quality: Never satisfy in quality of your service. This indeed helps in building your brand.
Features: Introduce new features can help in development. There is lots of issue in security and quality of online food delivery try to find a solution.
Conclusion:
I hope all the information provided in this article is useful for you.
If you want to know more about clone apps you can contact [email protected]. 
I will come back to you with more useful information.