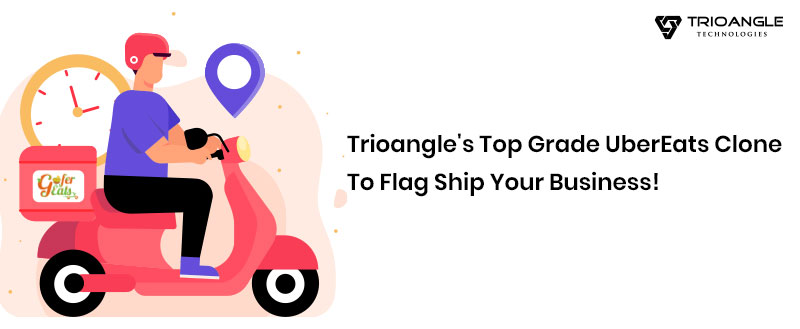 Every enchanting entrepreneur has a different story about why he or she decided to start a business. Even some of them have their own family business and step into and start the work for that (in this case, people vary though their business will not change). 
And even some have known from day one that they wanted to work for themselves whereas others come up with ideas while working for someone else and decide to take the entrepreneurial leap. 
But all these kinds of people work towards a single point that is a profitable business. Yeah, everyone needs to have those types of business with long-lasting and minimal flaws. To satisfy all your queries, I have one deep solution that is an online food delivery business. 
These ideas suit for a new start, their own family business, and much more, they can start with the online food delivery business. It holds their hand to give the best profitable fortune and which cannot let you down at any generation. That's why online food ordering and delivery business has no end.
Most of the business owners will agree on one thing: being an entrepreneur is great. On that, UberEats is the most qualified player in the online food delivery industry which will grade your business. 
To raise the business voyage, you need to have one of the best stuff. That is  "source code" which will rank the business. So, here comes Trioangle to give you the best-graded food delivery script to blast the market. 
Trioangle's Top Grade UberEats Clone To Flag Ship Your Business!
GoferEats is the Trioangle's unbeatable icon to aid the business owner in defense of the business world.
Time to know more about the GoferEats, 
GoferEats is one such sumptuous food delivery script, which is revamped by the aspiration of UberEats. It is profoundly embedded and latest designed with the advanced technologies stack. Even, this script can be customized based on your choice. This is the best selling point in the GoferEats – UberEats clone script and it has ample features with a steadfast workflow for the consumer to enjoy it. 
Let's dig deep into knowing about the features appended in GoferEats. 
Track Orders

Easy Search

Accurate ETA 

Schedule Order 

Instant Notifications.

Multiple Payment Options 

Promo Code Options 

Review and Rating 

Restaurant Status

Easy Profile Management 

Menu Addon Management

Improved Language Translation

Stripe Payout Preference Updated

Strong Customer Authentication Implemented

Language Management In Admin Panel

Manage Email, SMS, Push Notification

Multiple Admin Users With Roles And Permission Management
Why GoferEats (UberEats clone Script)?
GoferEats is an online food delivery script crafted with a colorful design, trending features, and latest technology.
SEO  Friendly: If your product needs to reach its target audience it must be SEO friendly.
Responsive Design: As mobile and tablet users keep on increasing a responsive design helps you to reach them all. 
100% Customizable: You can use your own idea or add a new feature to the product.
How You Can Earn?
There are lots of opportunities in the market as an online food delivery service keeps on expanding all over the world. 
Delivery Charge: You charge an amount for the delivery service provided by you. It is estimated that the average of 7-15% of the order amount is charged for delivery service.
Surcharge: Lots of top companies charge an extra amount for delivery during peak hours in lunch and dinner.
Commission: You can charge a commission amount to the restaurant for the service provided. 
Want A Food Delivery Clone Script:
If you are interested in a food delivery clone script then feel free to contact at [email protected].
Thanks a lot.