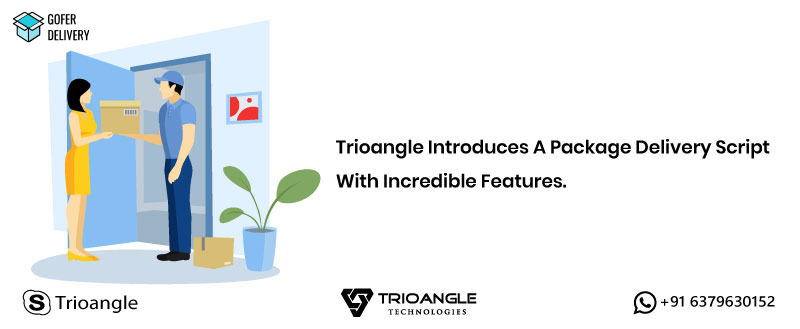 Package Delivery Script
Our Parcel Delivery Script is a complete solution, to support the entire logistics of a delivery business. It is the best way to start your delivery business instantly and reach numerous customers.
Parcel Delivery is done via paperless communication. In recent times, everything is updated in a digitized medium. It's the right time to start the business in the online Package Delivery Script.
Standard Features Of Package Delivery Script
Rating and Reviews
Users can give Ratings and compose Reviews for the items received. This helps different users during parcel deliveries.
Live Tracking
Package Delivery Script has a live tracking feature for the users and drivers. Users can follow their way from their present area. The driver can follow users' precise location.
Payment Methods
We enable payment options like PayPal, stripe, wallet, and cash. This makes the payment process simple for users. Package Delivery Script accepts payment alternatives as to the trend of the user.
Instant Notification
In our Parcel Delivery Script, the data about the bundle will be notified instantly to the user, the delivery person will get a notification with respect to the package demands. The notification will be exceptionally helpful for the delivery person and user.
Trioangle
Trioangle is the best web and mobile app development company providing a readymade script for startups. Our company has 100+ employees with hands-on experience and we have completed successfully 350+ projects with satisfied clients.
Trioangle provides our Package Delivery Script with the required features for startups. Our Parcel delivery script is available on mobile, web, and iOS platforms.
Trioangle Offer
If the Client is ready to buy the uber eats clone script from us, and once completed the payment process, we provide free server installation, free technical support, 100% source code, Free site maintenance for 1 month, and more.
Until the client gets from the business, Our Trioangle provides full support.
Thanks for reading this blog.
To know more about Package Delivery Script contact us on
Mail: [email protected]
Skype: Trioangle
Whatsapp: 6379630152