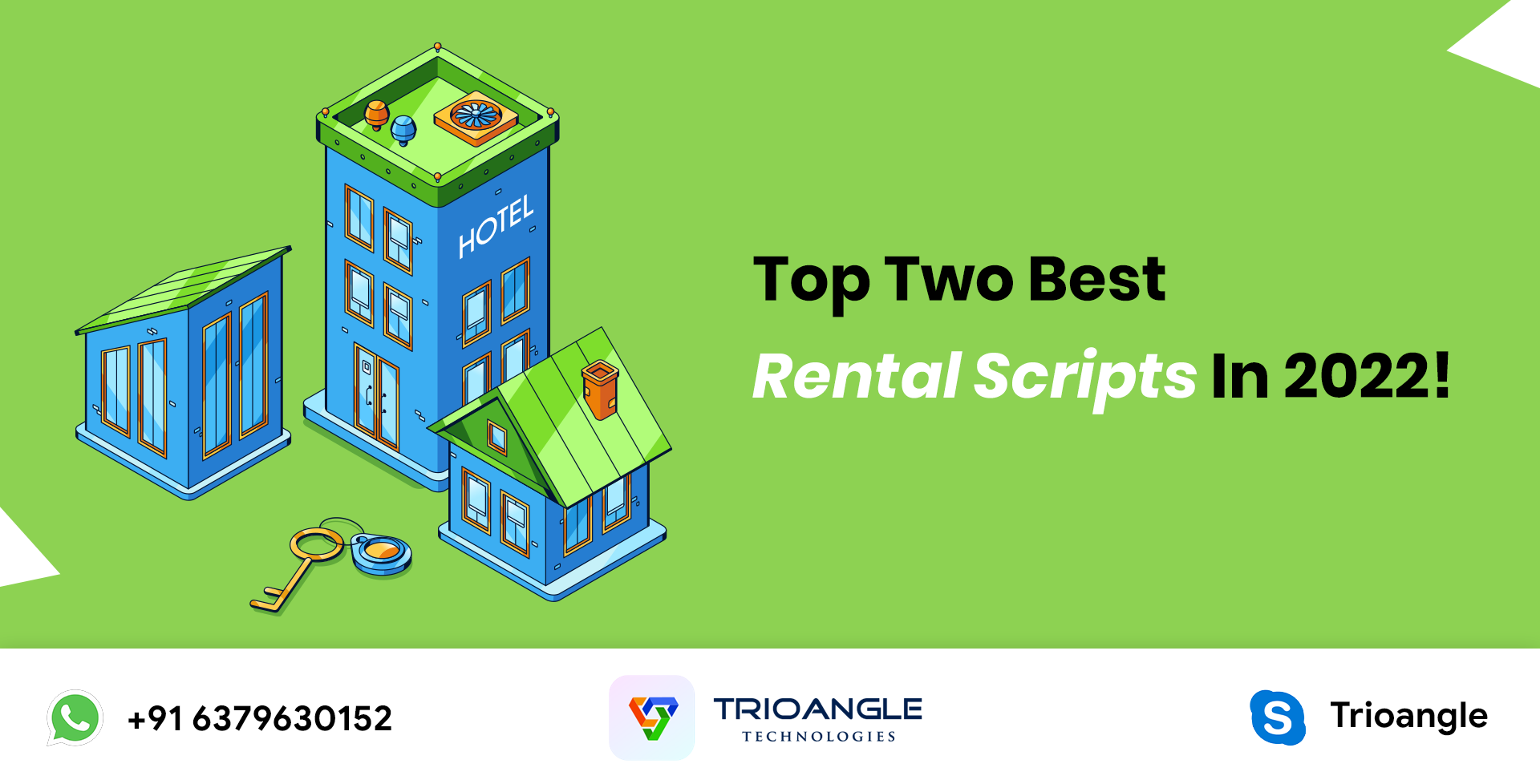 The Rental Script concept is an idea for an online property rental platform that functions as a middleman between those who wish to rent out their space and those who are searching for space to rent. Allowing the host and the visitor to share the available property. In 2022, we'll look into the best 3 Rental Scripts in the marketplace.
Best Rental Scripts In The Market today
There are many online software solutions in the market but among that 3 clone scripts are ruling the whole rental industry with profitable features and functionalities are
Airbnb Clone Script
The Airbnb Clone App can be used to build any type of rental marketplace website. It comes with all of the necessary features of the original, such as a seasonal price calendar, iCal connectivity, Stripe connects, multi-language, and multi-currency support.
It gives entrepreneurs, inventors, and business owners the process of creating their own top-notch rental marketplace website.
Marketplace for Renters:
Renters can connect with guests on the Airbnb Clone Website. The startup launched with Equipment Rental Script for renting home appliances, electronics, and gears and has become well-known in the rental industry.
Nowadays, Vacation Rental Script causes peer-to-peer markets to explode. Vacation rental, car rental, co-working space, event venue sharing, toy rental, and other rentals are available with customizable Clone Script.
Business methods such as commissions, subscriptions, listing fees, lead generating fees, and freemium services with Property Rental Script generate huge revenue.
3 Reasons Why Airbnb Clone App Is In High Demand
Quick Loading:
"According to the most recent bounce rate research, users begin to abandon a site when the response time exceeds 2.5 seconds."
70% of visitors prefer to visit the rental website on a mobile device rather than a computer. If the site takes longer to load, the visitor may be hesitant to visit it again.
As a result, more entrepreneurs prefer Airbnb Clone App that loads in milliseconds. The fast speed and loading times of the Vacation Rental Script entice more customers to visit the rental website to meet their immediate needs.
Scalable:
Many businesses are having difficulty expanding their business overseas. Because it is more scalable and efficient, using an Airbnb App Clone solves this problem. It provides you with a solid base on which to expand its capabilities to the maximum extent. It's simple to customize according to your preferences.
The Technology Of The Present:
A technology stack is the third major reason for adopting the Airbnb clone mobile app. Because selecting the proper tech stack will assist you in creating the best rental business platform while avoiding technical difficulties.
Hotel Booking Script
Online Hotel Booking Script is one of the best booking software that connects hosts and guests on an online platform. The room owner hosts the places for rent and guests (rentee) can book and use them for rent so that (Admin) will earn money through it.
Through our Guest Reservation Script, anyone without knowledge in programming can set up a company on their own and become a flourishing entrepreneur.
Register, Signup with social media
Advanced search, filter option
Add-on multiple room booking
Detailed Listing
Advanced notification system
Wish-list option
Detailed listings
Ratings & Reviews
Advanced payment gateway
Google map integration
Benefits Of Online Hotel Booking Script
· Easy and Quick Registration
· Property search functionality based on name and location
· View available lists and their details
· Book the property for particular dates
· Pay in advance to confirm the booking
· Account and profile management for users
· View past and future bookings any time a user wants
In Other Words
Trioangle decides to help out the young organizers who have the ability to begin a business. It provides the flourishing Makent Hotel Booking Script that was developed from scratch by our dedicated developers.
To Know More Visit: https://www.trioangle.com/airbnb-clone/