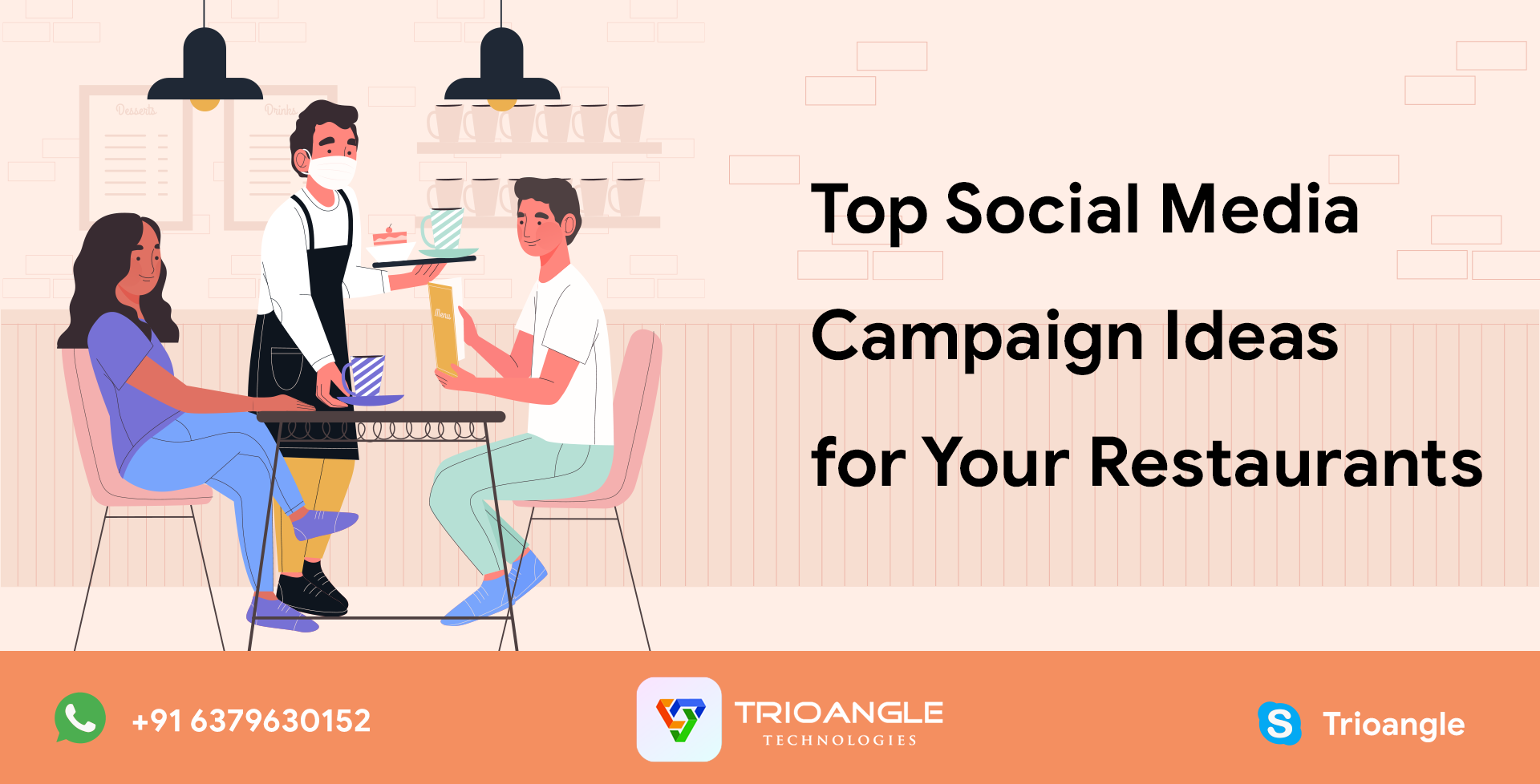 Social media is everywhere. If you are a restaurateur and you are trying to promote your restaurant to many people, social media and developing a food delivery app Like UberEats With UberEats clone Script can be the best choices. Facebook, Twitter, and Instagram are top social media with millions of users. If your restaurant has all social media accounts and you are searching for campaign ideas to engage your users to create brand awareness, you have landed in the right place. In this blog let's discuss some of the top campaign ideas for restaurants.
Invite a "food-tographer" with a social media presence to your restaurant
A well-known "food-tographer" can make changes in sales. Don't believe me? Try it out and check for changes in your sales. Find a photographer, ask them to visit your restaurant and comp them with your top restaurant menu dishes. Share all the behind-the-scenes photos in your website's online food delivery apps and social media accounts with related trending captions to reach more people.
Share The Story Behind Your Restaurant.
Social media users like human interest stories so share your story about how you started this restaurant? How do you learn about the restaurant's management?
Engage your audience with stories about you and your restaurants.
Every month post a post to tag birthday persons of that month and wish them in advance. Encourage your audience to wish them. Add join like or signup link to that post.
Highlight Special Holidays.
Based on special occasions change the theme pic of your website and offer new special dishes and post them on social media.
Ask Your Audience to design your menu
Make a contest to introduce a new dish to the restaurant menu and announce a gift for who guessed a most liked dish in the first place.
The gift may be a coupon or a free complimentary dessert.
Post winners with their coupons on the food delivery app to reach more customers.
Create a simple GIF to interact with your customers. Simple questions like how's your day? and ask yes or no questions to get more replies.
Ask Customers To Share Positive Reviews.
Share your positive reviews snaps in the food delivery app and thank them on social media. You can even share your Google reviews in the food delivery app.
Share Milestones Of Your Networks
Celebrate every milestone you cross. Each time when you cross your audience count celebrate and contest a game.
FAQs – Frequently Asked Questions
Share common questions with answers to customers from social media.
Questions like what cuisines are available in restaurants?
What are the opening hours? Available payment method options.
Failing To Plan Means Planning To Lose
When it comes to social media campaigns, consistent posting and engaging content are two important aspects. Creating a calendar for a month can help you with instant posting. This will reduce the inadequacy of posts due to a hectic schedule. Social media will help to reach every part of the city at the same time
At the same time implementing a Food delivery app for your restaurants will help you to manage all info and make drastic changes in sales.
Campaigning via social media only brings a good reach in nook and corner about you. On the same way, having a food delivery app like UberEats clone will allow you to handle orders from people even in every part of the city. To develop an app for your restaurants contact us with the below contact info:
Website: https://www.trioangle.com/ubereats-clone/
Mail: [email protected]
Skype: Trioangle
WhatsApp: +91 6379630152