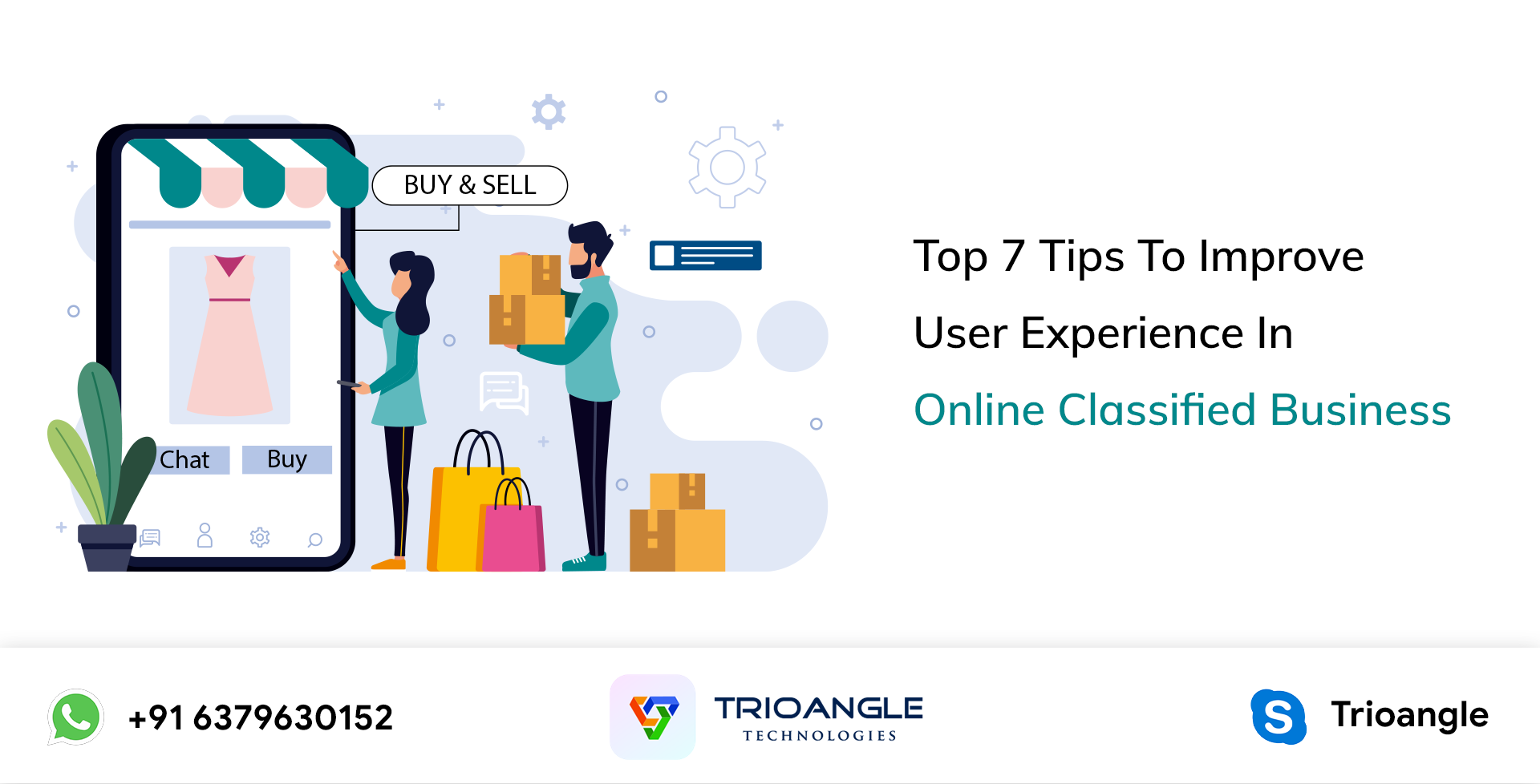 A few years back, people used to buy and sell their used goods in standard stores. Online Classified Marketplace has replaced brick and mortar shops in the past few years. Most users discover it convenient to use the classifieds app due to its simplified working method.

A piece of recent statistical information has stated that the revenue of classified apps has increased from 400 billion USD to 760 billion USD in the year 2022. Hence, it is evident that the demand for using Online classifieds applications.

Is Online Classified Business an Effective One?

Yes, It is no shock that the development of the online classified industry is huge in this digital period as people. Nowadays, making use of ideal online classified platforms for buying and selling different types of products easily and quickly is a trendy one.
Buying and selling applications provide a digital medium for anyone to sell items that they don't need anymore. Online classifieds are gaining huge popularity progressively as they act as an economical and adaptable form of advertising when compared to different traditional mediums.
How Online Classified Application Work?
Online Classified Marketplace functions as a portal for the sellers to publicize their products.  

The interested customers can view the classified listings under the suitable varieties. 

This list was formed by the vendor to buy the products.

The classified website offers them a medium to present their listings for the potential customers to find them.

Also, millions of individuals explore online classifieds regularly for multiple requirements such as exploring jobs, properties, automobiles, etc. 
Tips To Improve User Experience In Online Classified Business:
Let's see what are the ultimate features which can support improving User Experience and make a buyer-oriented marketplace.
Simplicity, Keep It Simple – Simplicity means getting rid of undeserved elements. This can also contain the proper three-color technique, open spaces, and the logical association of a website in general. The customer should be able to comprehend the procedure from product search to delivery. You plan to create a marketplace clickable and informative
The ordinary logic of a website or marketplace is made on the principles:

A narrow focus of content per page. This shape of content organization lets a visitor to understand what this page fits and quickly locate essential details

The sufficiency of design. It is important to use the already specified rules and segments of design. For example, utilize checkboxes as a fair component, when users contain multiple options and radio buttons round elements when users can pick one variant just responding to a question.

Another example is red for caution notifications and green for verification notifications. On no occasion should you accomplish it the different way around
Status news by priority. Necessary information should be placed at the front of the page, secondary details at the end, or even in the footer of a marketplace.

 
Website Responsive and Mobile-Friendly – More than half of all web traffic arrives from mobile devices. As such, if your webpage isn't mobile-optimized, users are five times more likely to leave it. So, you're essentially closing out a huge number of potential customers if you're not optimizing your website for the most suitable mobile experience.

Some methods to make your website better and mobile-friendly:

Make sure your website is more responsive by supplying the information you'd discover on a desktop, optimized for mobile devices.

 

Place controls in the middle of the screen where the thumbs of most people can access them fast.
Whitespace Is Your Buddy Use It Well – This is one of the fastest and easiest methods to improve your plan. Even subtle amounts of whitespace will let your designs live and look shinier.

The design set color does not permanently have to be white. It only requires the distance between parts of the website. White space adds clarity and polish to your web pages

Improve the line length for your text in the body.

 

Improve white area in long text alliances on the left and right margins. it's been shown to enhance understanding by up to 20%!

 

Avoid placing images inline with text rather than placing them on top or under text blocks.

 

Group and cover related things with white space
Concentrate on Content – A designer's job should not only be complete with well-structured designs. Do not ignore UX writing. Work in a group and need quality material. Use the language that your users are aware of, be user-oriented; make sure that your reference with the user is transparent. Also, a sense of humor is reasonable.

The user would never be drawn by an interface displaying difficult and strange language or poor-quality pictures.

Feedback knowledge – Feedback is a very important and useful tool in strategy and marketing. In addition to feedback from social networks or a website, you can explore for feedback on special websites, where people can find details about a certain company, and see reviews and customer suggestions.
Check all possible resources and highlight your strengths and weaknesses founded on user experience. This will help you explore your business and later run buyer-oriented marketplace techniques.
Content Should Be Valid – A designer's job should not only be complete with well-structured arrangements. Do not forget about UX writing. Work in a crew and need quality material. Utilize the language that your users are friendly with, be user-oriented; make sure that your contact with the user is fine. Also, a sense of humor is fair.

Any text on your website or marketplace should be enlightening. You should not register a text just for the sake of a text. If there is a blog that connects your marketplace, then you have to create your content in various ways. Each text should have its goal: informative, selling, entertaining, and useful.

Page Loading Time – Speed is valued on-demand. If page load time and reaction time are not extremely fast, a customer will just leave your non-buyer-oriented marketplace without actually getting the first stage of contact with a product or service.

Loading speed instantly affects whether a potential customer will carry shopping in a marketplace or exit it. The load time, waiting times, and smoothness of popup animations could affect the perception of users.
Wrapping up:

As an entrepreneur, an online classified business delivers the most pleasing option to construct or begin a business for gain. Pick the white-labeled and cost-effective Letgo clone medium with all the elementary components listed here.