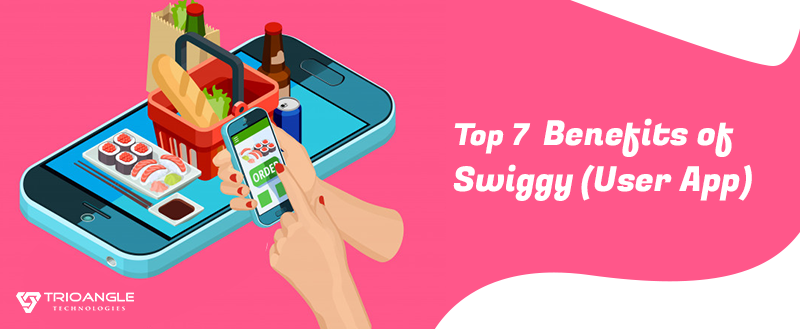 Online food delivery is at its peak and, it's estimated that 30% of all restaurant orders are processed through a digital medium.  Though people still go out to eat more, the change in trend makes a huge influence on the food industry.
Swiggy is one of the fastest growing food ordering and delivery platform around the world. They work with a simple workflow that order, prepare and deliver. Here are some of the top benefits of Swiggy that you should know.
No Minimum Order
Swiggy offers you no restriction in order value and, you can even order for a minimum amount. Thus, you can order food for yourself and to your friends.
Fast Delivery
Swiggy promises to deliver food in 40 minutes and holds an average delivery time 37 minutes. So, Food delivery with Swiggy is super fast.
Distance Coverage
The most important benefits of Swiggy is its coverage of distance. You can order from the restaurant that is far from your location using Swiggy. This option also gives the opportunity to try various restaurants in the surrounding.
Live Tracking
Now the users no need to worry about the order as Swiggy keeps updating them about order status. The users can also track the live location of the driver to make thing further easy.
Wallet
Wallet option helps the user to pay for their orders super quick. It also further increases the engagement with app and user can also enjoy various offers and coupon that only applies to wallet using users.
Order Cancellation
Swiggy doesn't charge their user for canceling their order before it's confirmed. But when the order is confirmed then Swiggy charges a cancelation fee based on order amount.
Conclusion
Most of the entrepreneurs and startups running towards the food delivery industry due to its demand, profit margin and scope of the industry. If you are one of them then, it is the right time to launch your food delivery business.
You can also buy clone scripts like Swiggy clone or build an app like Swiggy for your business.
I hope I have fed you with useful content.
Thanks.