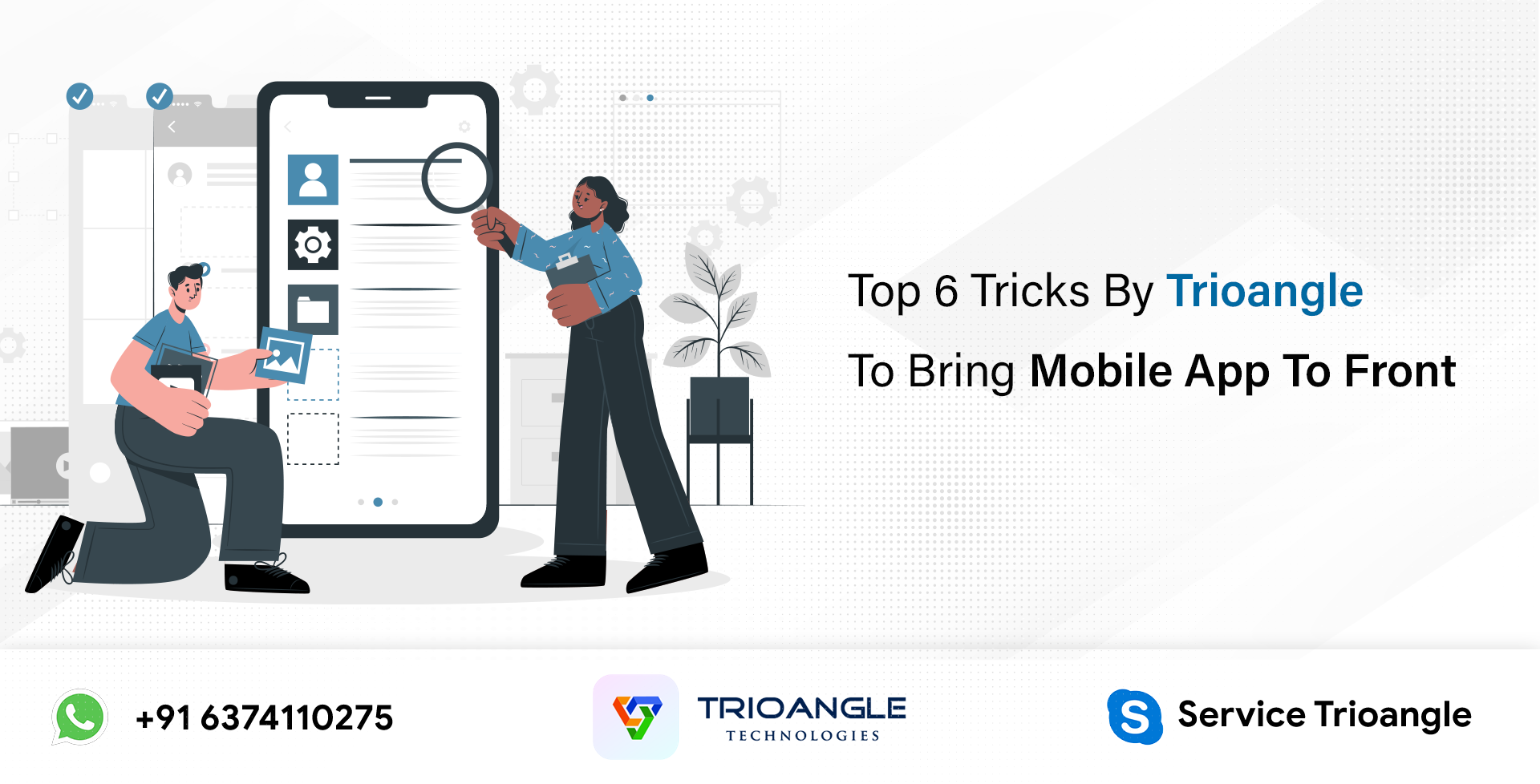 Mobile apps are a very important aspect of our everyday life. We use them to stay informed, to connect with our companions and family, and for entertainment. 
According to Statista, there are 2.7 billion smartphone users in the world. We use our phones for most of the day and 90% of this mobile time is spent using diverse apps.
This welcomes mobile app-based startups more. Online businesses treat their customer's needs in a smart way via mobile apps. Mobile app development services are the backbone of any business stream. 
Mobile app growth services are aimed at building iOS & Android applications that actually complete or replace web solutions.
In this blog, I will give you specific ideas for developing a successful mobile app development
Key Features Of a Successful Mobile App:
A successful mobile app perfectly fits into three major aspects:
Aiming to offer a unique value proposition, great usability, and good performance, working on a mobile app under such aspects is essential thing. 
So, what makes an app a booming one?
Customer Based Elements:
Design

Well UI &UX

How people use a specific service.

Work Flow

Data Protection

Quick Access
Business Based Features:
Encourages user retention

Quick and free payments

Data breach protector

Low cost of future developments

Easy handling and update procedure
Six Tips To Make A Successful Mobile App Development:
If you want to build a mobile app, you need to know some of the top 6 tips.  
Identify Your Right Audience:
First things first. You must know who will use your app to make it booming.
It will help you to study the business possibility of your app idea, as well as examine how to convey to your target user's audience (marketing message), and where to communicate.
How to do it?
Search for stats and insights, inspect the trends, ask inquiries on the platforms, conduct a poll, or build an MVP performance of your mobile app development and contain all the user feedback.
Define Your Business Model:
Every mobile app business standard has its benefits and drawbacks. To choose the one that fits your business needs, It is good to start by analyzing what your competitors are doing.
Note that not every successful portable app has to generate profits. There are sorts of apps, that have different benefits. Periodically, you build an app to save money or optimize a business process, not to obtain direct revenue streams.
Categorize the Scope Of Features:
Once you dedicate the core features of your app, try to bring it to the force in the right way. Each additional option, each personalization, and each integration will make it more difficult for your users to understand the value you provide. This also entails the real cost.
Picking Of Right Technology:
How a mobile app development service is built is as impactful on its triumph as the way it works. If you want to build a victorious application, you need to pick the right technology.
There are three leading choices you can pick from
Specific platform

Cross-platform

Hybrid App
Design A Simple And Inbuild UX/UI :
Designing is one of the key features of a successful App.
People want to use mobile apps with a simple UX and UI. For example, a simple UI doesn't obstruct the data user ingests in the app. The combination of intuitive UX with UI yields a good feeling to the users when using the app
Maintain High Performance:
According to the mobile usage, trends report, two third of mobile users clean up their phones at least once a month. It means that they get rid of apps they don't need anymore.
One of the main reasons for abandoning an app is not being listened to. As research shows app users who feel listened to based on their data are much more likely to continue launching an app. 
Wrapping up,
The success of your mobile app development initiative will depend on how effectively you have executed oh this mobile app development process. 
Much like any other software program, app development is an iterative process, and supporting your mobile products after launch will help maintain their usage and reward you with a multifold return on your investment.
I think that this list would have supplied some useful knowledge about mobile app development and the mobile application demand. I conclude by saying that this list was prepared only with the aim of knowledge sharing.
Phone Number : +91 6374110275
Email: [email protected]
Website:  https://www.trioangle.com/mobile-app-development-services/