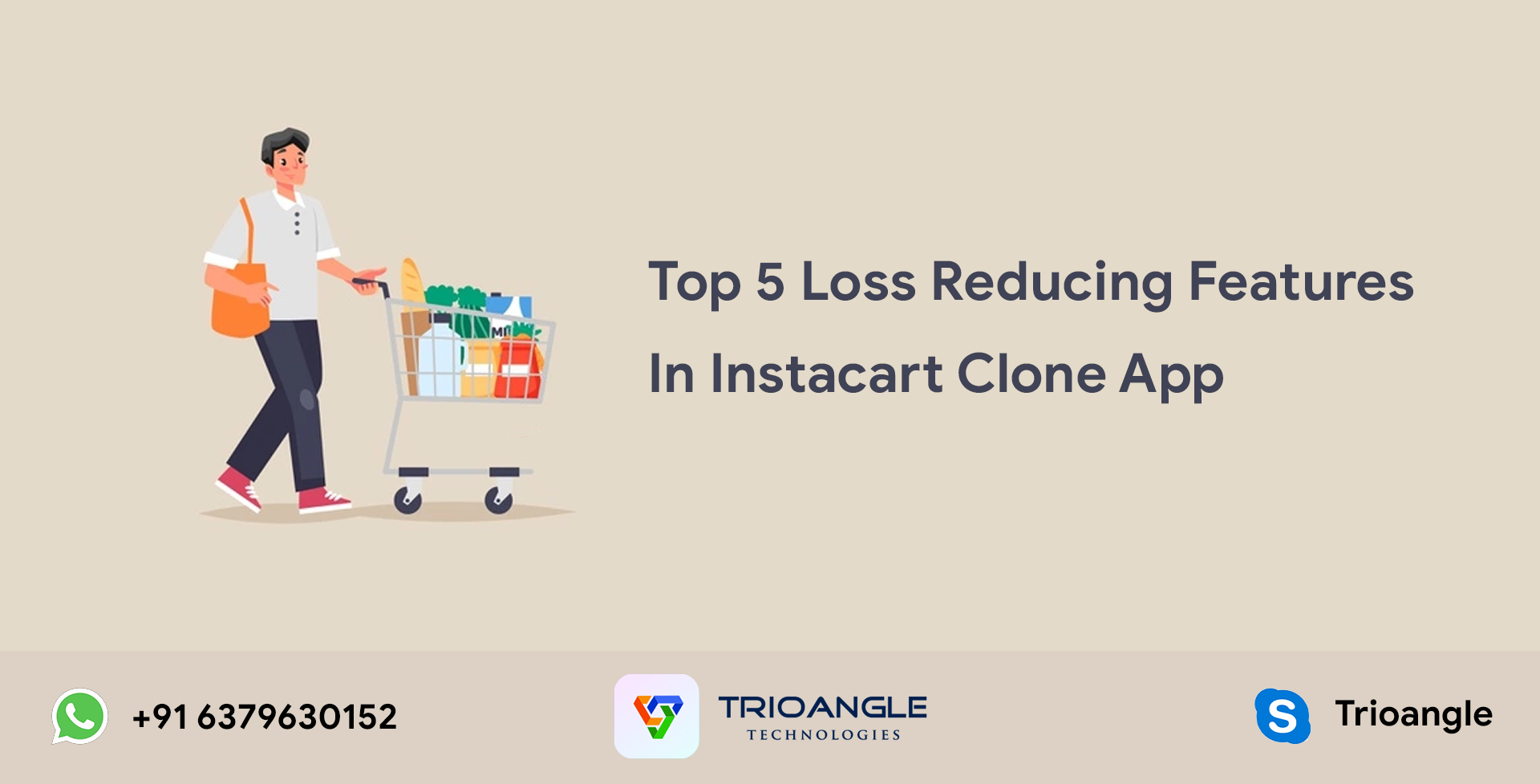 Easy grocery shopping makes customers happy and satisfied and boosts them to shop more. Nowadays mobile apps are helping people to shop anything at any time, anywhere. How fascinating is it? This is the secret behind Instacart's success.
Instacart clone app for customers setup makes grocery shopping easy and comfortable for customers. App for admin web has a dashboard to know all concluded data for easy maintenance. In this setup drivers app is particularly designed for delivery drivers. So automatically implementing an Instacart clone app for grocery delivery will boost your revenue rapidly. In this blog let's see the top 5 Instacart clone app loss reducing features.
Commission
Admin can set different commission rates for each store based on the bill amount. So stores pay based on their profit and not beyond that.
Time Slots
Different countries follow different time slots. so weekends are different. based on time slots and weekends admin can change time slots for business timing.
Searching/sorting
Users can search any product or store quickly without any hassle and add them to their cart. Advanced algorithms are implemented to set up to ensure customers get their preferred products.
Direction Instruction For The Delivery Drivers
Maps and Gps tracking are included to find the shortest path to reach customers' locations. It reduces the time duration for delivering a product and helps drivers to deliver many products within a short time.
Order Cancelation Option For Delivery Drivers And Stores
The delivery drivers and stores have the flexibility to cancel the orders in case they are unable to deliver the product or the product is not available in store.
Conclusion
To develop an Instacart clone app, there are many app development companies available in the market. But we Trioangle have well developed and tested script available with a lot of features and addons to make both the customers and stores feel comfortable while using the app. This seamless Instacart clone can help you to manage all product delivery process effortlessly. This 100% customizable white label solution will reach more customers and grab new customers' attention. 
As a grocery store owner, you wish to implement an online presence of your business to reach every corner of your city. Instacart clone is the best choice for reaching new customers and retaining old customers. Solve your customer's problem wisely and make them happy.
You can get more information by contacting the below contact information.
Website: https://www.trioangle.com/instacart-clone/
Mail: [email protected]
Skype: Trioangle
WhatsApp: +91 6379630152