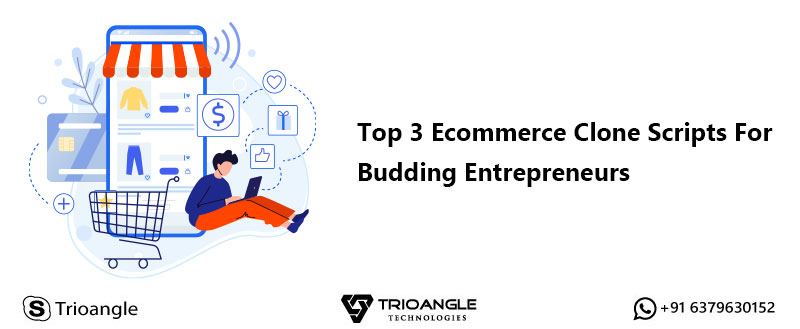 Fancy Clone
Fancy is an E-commerce marketplace where you can buy a top-quality product and this store has unique designs and features. The important categories that give more profits are toys, hobby & DIY. In the year 2019 reached the global net revenue of US $ 11.2M and reaches a higher revenue of profits every year. Fancy is one of the most popular online E-commerce marketplaces.
Fancy Clone Script is the best E-commerce script with unique features and designs like Fancy. Multi-Vendor Script is the platform where multiple vendors can sell their products on their own. There are more enlightening features like Follow Stores/Users, Social Media sharing, Message Options, etc. A hassle-free platform for Entrepreneurs to startup their Ecommerce business with our Fancy Clone Script.
Amazon Clone
Amazon is one of the top multinational companies in the E-commerce Business which provides services in all the countries and this platform does not only sell products but also streaming movies, series, music, etc. Amazon is a great marketplace that has millions of regular customers and satisfied with this marketplace.
Here, Amazon Clone from Trioangle Technologies gives you the best opportunity for Entrepreneurs who have an idea to start their own marketplace like Amazon. Our clone script developed with the Multi-vendor platform which is the latest and successful feature in the E-commerce business and highly profitable revenue for entrepreneurs.
Flipkart Clone
Flipkart is a successful E-commerce platform that provides services in India. In the year 2019, Flipkart reached a revenue of $ 6.1 billion. This company initially focused only on book sales and later they started to sell consumer electronics, fashion, home essentials, groceries, and lifestyle products.
Flipkart Clone Script is the best Ecommerce clone script for Entrepreneurs to initial startup a small business and becomes a big profitable marketplace in E-commerce. It has User-Friendly Panels for users to use the platform without any hassles and multiple languages, currencies where users can choose their language and currencies for buying products.
Benefits Of Choosing Trioangle
We give you the advanced features in all our Clone Scripts. It is a wonderful opportunity for Entrepreneurs to startup an E-commerce business to become successful and we help in the development of our client's business. Our script is highly secure and scalable, where it can manage a high load of data under a single platform. This Script is available on Web, Android, iOS platforms.
Fancy Clone – https://www.trioangle.com/fancy-clone/
Amazon Clone – https://www.trioangle.com/amazon-clone/
Flipkart Clone – https://www.trioangle.com/flipkart-clone/
Thank you for turning over this blog.!
Contact
Mail: [email protected]
Site: https://www.trioangle.com/
WhatsApp: 6379630152