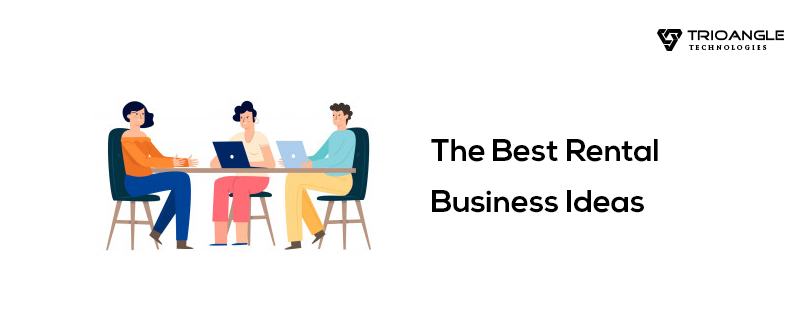 Ouch ! Tired of this 9 to 5 regular routine of work, but you gotta stick to this boring schedule just to make money ? Then it is not required if you have a strong business mind.
Of Course Entrepreneurship is not that easy, it consumes your energy, time, consistent and check your endurance and i repeat it's not EASY but i guarantee that you won't get bored.
Rental business has been in the market recently and actually doing great. So relying on it isnt that bad idea. Even Airbnb, OYO, Turo and many other rental concept business have been a global identity.
List Of The Rental Business Ideas
Dress Rental Business : For big occasion or parade or any photo shoot, whatever the occasion may be dress rental is the solution. Because for one off use people are not ready to own it. Most importantly dress rental has a huge market globally.
Vacation Rental : When people move to a new city or a new area for vacation or other reasons. Finding an affordable location to stay is strenuous, but right now as rental become more famous they opt to this solution and sparing their busy time on their vacation peacefully.
Car Rental : For personal or official use in this busy era many people are ready to opt for the car rental script. Even Ola. Uber Careem have already been working in this rental script and getting succeed.
Water Sports Equipment Rental : This is actually interesting, for fun and to experience thrills, many water game players have been renting the equipment. Even boat has also getting rented to do fishing or others
Furniture Rentals : For big occasions furniture is also the significant one. So this platform has also a greater extent.
Like this, equipment rental, space rental, construction equipment & tools rental and many others have the opportunity to get rented and has a big scope.
To this kind of rental business, online support is more important. We Trioangle technology with the inspiration of Airbnb have developed the Airbnb clone script and eventually customised the script to other rental ideas like Car rental script, boat rental script and others.
With the help of this Airbnb clone script and technical support you can get into the market in a short span of time. The reason to say for the adoption of technical support is you can reach your business globally and enjoy multiple opportunities. 
If you aren't aware about these then feel free to contact us at [email protected] or tap on https://www.trioangle.com/airbnb-clone-for-car-rentals/