Trendy Sales & Business Growth 
Amazon is one of the fastest-growing and top E-commerce companies in the world. They update day to day trends in all the commercial products, fashionable products, and services. They have a good business strategy to maintain sales and business growth with huge profits.
At the net sales of Amazon from 2004 – 2019, they have reached more than $ 280 Billion in net sales in 2019. They have brought $ 75.5 Billion in sales revenue over the first quarterly in 2020. For an  E-commerce business, Amazon Clone is the best and successful clone script for Entrepreneurs.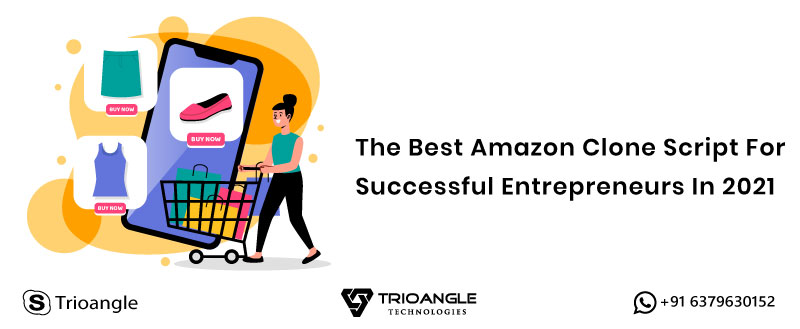 Amazon Clone Script is the multi-vendor platform where a vast amount of products can be added by the merchant for listing. Users and merchants can communicate with each other and users can follow their favorite stores and social media sharing like more edifying features in our Amazon Clone Script.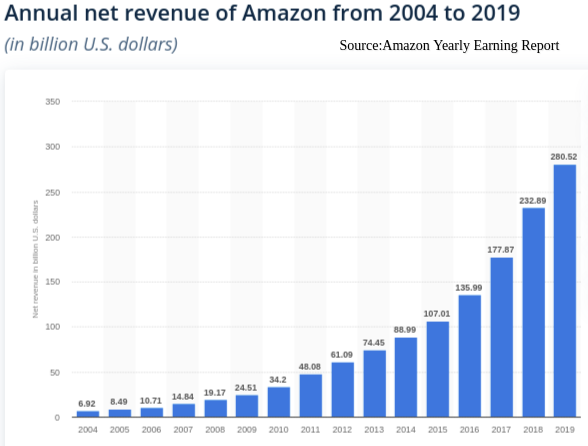 Spiffy-Amazon Clone
Amazon clone from Trioangle Technology. Entrepreneurs to startup their E-commerce business and become a success with huge profits like Amazon. Amazon Clone is the best choice for Entrepreneurs with top-end customizable features.
Edifying Features In Amazon Clone
Multi Login & Signup
Users can log-in through social media accounts like Facebook, Twitter, Google, Apple id, and G-mail. Admin has a separate login for the website.
Payment Gateway
Payment is done by PayPal payment gateway. Admin has full control of payouts for merchants and users.
Filter/Search Option
Users can easy to search the products with the search and filter option, they filter out a specific product with an advanced search filter.
Multiple Languages
Our Amazon clone script was provided with multiple languages for users convenient to choose their language. Admin can add new languages from the admin control panel.
Multi-Vendor Script
Multiple merchants can sell their products on Amazon clone, and we provide a friendly merchant panel to add and delete products.
Follow Stores
Users can follow their favorite stores for an update of new products and offers. Products can be shared on social media.
Why You Choose Us
We are the outcomes to provide you the best web and mobile application for Entrepreneurs to startup their business. We give high priority to our clients for their successful development.
Free Server Installation

Free App Submission

Free Bug Support

On-Time Support

100% Source Code

Native IOS & Android App

Support After App Rejection

Free Technical Support

Free White Labeling 
Thank you for perusing this blog. Meet you soon as our customer.
For any queries feel free to contact us: [email protected] or tap on
https://www.trioangle.com/amazon-clone/