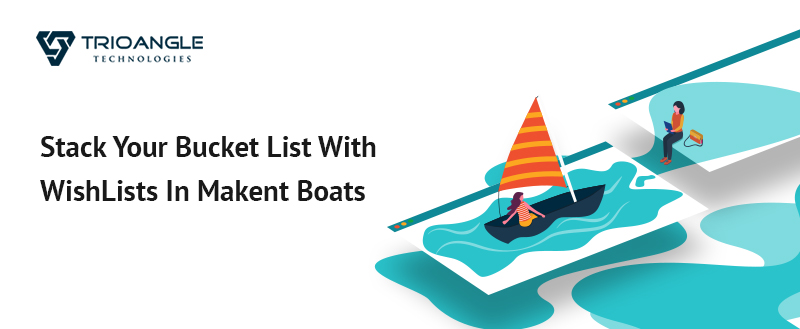 Is there any boat rental software with reference to Airbnb?
Yes! It is available in the online marketplace. Makent Boats – An exclusive boat rental script to launch your business instantly. It resembles Airbnb with the design of the system, structured built also with fine features and functionalities that can afford a better performance on rental business.
Makent Boats are easily customizable so that it can incorporate all your innovative, trending business ideas to the system, as it is scalable and flexible. The performance, speed, reliability of the system is enriched with cloud-based storage, well-glued modules, integration of third party API etc.
If you are in an idea to start a rental business on boat, get best technical support from our yacht rental script.
How To Add Your BucketList In Makent Boats :
If renters found any list as interesting, but there is no immediate need to book, then they can add those listings to wish list. It will be saved and renters can book whenever they want.
Renter can group their listing by creating new list with the option "Create New Wish List".
We can share the wishlist in social media and can view all the added boats in Map. To know visit best boat rental script.
Manage Boats
All the properties listed in Makent Boats will be managed here, with all the details like id, name, owner name, boat type, status, created and updated date & time. When admin set popular option as "Yes" then the listing will display in the wishlist page in the popular option. When the admin set recommended option as "Yes" then the listing will be displayed in homepage Recommended slider. Admin can edit or delete the boats. Admin can also add boats from the admin panel.
In edit option, admin can add discounts for early bird and last min discount in price rules option. In availability rule option admin can add minimum day and maximum day of the boat trip. Admin can print the details in CSV, Excel, PDF, and can also print & reset.
Manage Wish lists
Admin can view the wishlist added by the users with the details like id, username, wishlist name, lists count are displayed. Pick option displays the selected wishlist, that can be viewed to all users in their wishlist page.The wishlist can be made special by admin just by enabling the pick option.
For more details ping to [email protected].