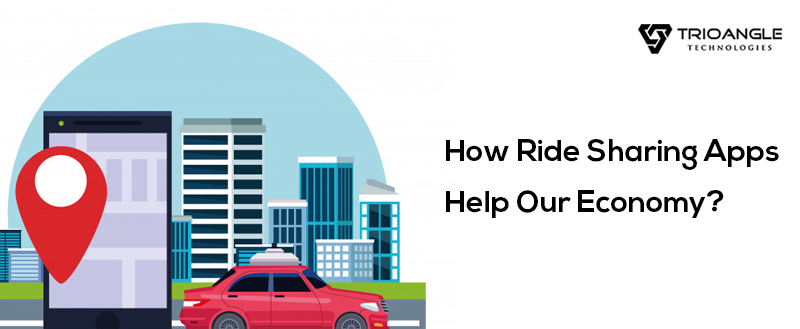 Many saw ride-sharing apps as an alternative to local taxi, buses & other local transport services. Now, taxi booking apps are one of the prime transport services and filling out the voids in other transport services.
Though it has a lot of advantages for drivers & riders, many aren't aware of its economic importance. The ride-sharing apps have a huge share in the taxi industry and they have a big impact on people's daily life.
People love the taxi booking app because it is more reliable and convenient. It also creates a lot of opportunities for a driver to run their cab & earn a lot. Many entrepreneurs & startups are based on ride-sharing apps which pave the way to start their own business.
Why Ride-Sharing Apps Are Essential To Our Economy?
Car Ownership:
As the drivers have to invest in the car, they are aware enough to choose an economic & fuel-efficient vehicle. Many ride-sharing apps also support and motivate drivers to use electric vehicles for the business.
From a recent report, Uber launched Uber XS service by partnering with Bajaj. Uber XS is a type of Uber X ride in which the driver makes use of the quadricycle. A quadricycle is a car that runs at a maximum speed of 43km/hr and it is good enough for high traffic areas
Reduce Parking Demand:
Taxi booking apps like Uber & Lyft reduce the demand for parking in the Airports, metro station and other locations. It will also save time for many who are rushing for the train or other services. It also paves the way to make use of free space for other needs like public parks, dog walking and so on. 
Alternative Transport Option:
People using ride-sharing apps as an alternative option for the transport service. From a recent report, more than 20% of Uber installs are done during late hours. The ride-sharing apps help people to transport during late hours & in the early morning.
Influence Non-Car Market:
The ride-sharing apps are also concentrating on the non-car market like auto rides, cycle rides, bike-sharing and so on. More options will also help people to choose rides based on their requirements.
No Cost Bargain:
There is no need to bargain as ride-sharing apps will give you a clear estimate of how much you are charged for a trip. On the other hand, they also provide comfortable & excellent customer service which makes it worth a try.
Why You Should Start to Ride-Hailing Business? 
The ride-hailing business is beneficial for all of the people and it works in the win-win model as a driver gets quality trips, riders get a comfortable service and aggregator managed it all & take a share in the earnings. Likewise, the trend for taxi booking service keeps on increasing, it is the right time for you to launch a ride-sharing app of your own. You can also make use of clone script like Uber Clone for your taxi booking business.
I hope this article has some useful information.
Thanks.