Shopping for second-hand products is rapidly growing and has become a notable segment of the market. The purpose of this post is to determine what influences consumers when shopping in a second-hand marketplace for products in-store and online. According to the existing literature, a number of key factors play significant roles in second-hand apparel shopping consumer decisions. They include social, costs, trends, and environmental influencers.
(Note: To start an online second-hand marketplace it's the right time for Entrepreneurs with an online classified script to start a business).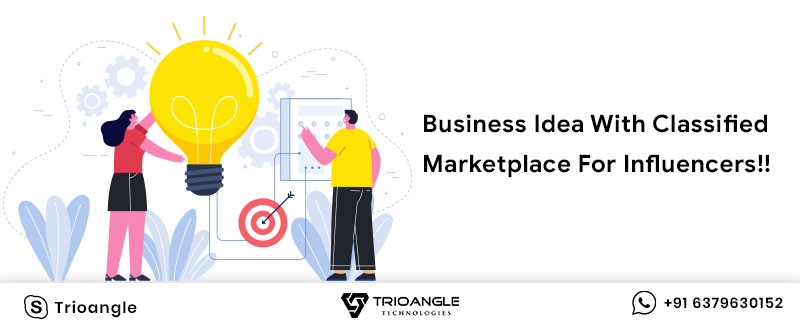 The second-hand market is considered space where products that have been previously owned or used, are resold by the owner's for-profit business.  It is driven by shoppers meeting their needs, or those who are passionate about shopping for second-hand products. It is growing every year and the percentage of the population involved in this market continues to increase. Second-hand shopping and decision making encompasses sustainability, human geography, and retail geography. Many influencers are using a second-hand marketplace to buy clothing and accessories. Influencers are embracing the type of shopping into the new way and providing tips to buy second-hand products. 
Second-hand Shopping is a different kind of experience to see.

Be sure to give yourself a little time because you'll need it to browse effectively. Select the best type of product that suits you well.

Always be prepared to try on things.
Entrepreneurs can start a second-hand marketplace with an online classified script for influencers to be profitable in the business community. Social influence is a large component for consumers while shopping in regards to online stores to shop at and to purchase.
Income is a factor and a key indicator for second-hand consumers but their perceptions of value are of importance. Consumers still want to be presentable, but they want to purchase items of value, re-using resources is an added benefit. With the one-of-a-kind nature of second-hand, online shopping is high compared to in-store shopping because the maintenance of website platforms with individual items are filtered for the consumers easily rather than the conventional market. 
Solution To Start An Online Classified Marketplace
We are offering Letgo Clone script – PassUp in both web and mobile applications, for admin, we have a dazzling dashboard in web applications. We have developed this script with advanced technologies. Javascript, Apollo server, MongoDB, React JS, HTML, CSS3, Java, XML, Node Js are the advanced technologies used in this clone script. 
Once you complete the payment process, we will give full technical support, free installation, and customization. We will solve any issues or any bugs in this script. It is the right time for this business. Many entrepreneurs are searching for classifieds software and we are here providing you a clone classified script as you like to start the business. 
Contact us on [email protected] tap to know more Letgo Clone.