The Internet has opened a new world of possibilities in the Online Classified marketplace. Whether it is about selling products or buying used or new items products. Now, you have the ultimate power to choose products of your choice sitting at your home or anywhere else. Just need to click your mobile or desktop to access the desired content product that is available online.

Now not only you can browse classifieds from your desktop or mobile phones. But now 90% of people in this world use a mobile phone to buy and sell used items or new items through a classified marketplace. This number is increasing day by day who are coming into online classifieds marketplace to sell their used or unused stuff in their home.
How does this world interact with the online classified marketplace?
In this world, the online classifieds marketplace is now not only used by business services people. There are a lot of people in this world who are using the classifieds marketplace to declutter their homes from used items. There are various ways online that can be used to promote products online. Free classifieds marketplace is the best option to determine. With the help of a free classified marketplace, you can easily know about certain products.
Moreover, you can also promote your own product on the internet through the classified marketplace. It not only increases your business queries but it will also help to scale up your business to a new level in the industry, the only thing is that you should know how to utilize this online classified marketplace in a professional way.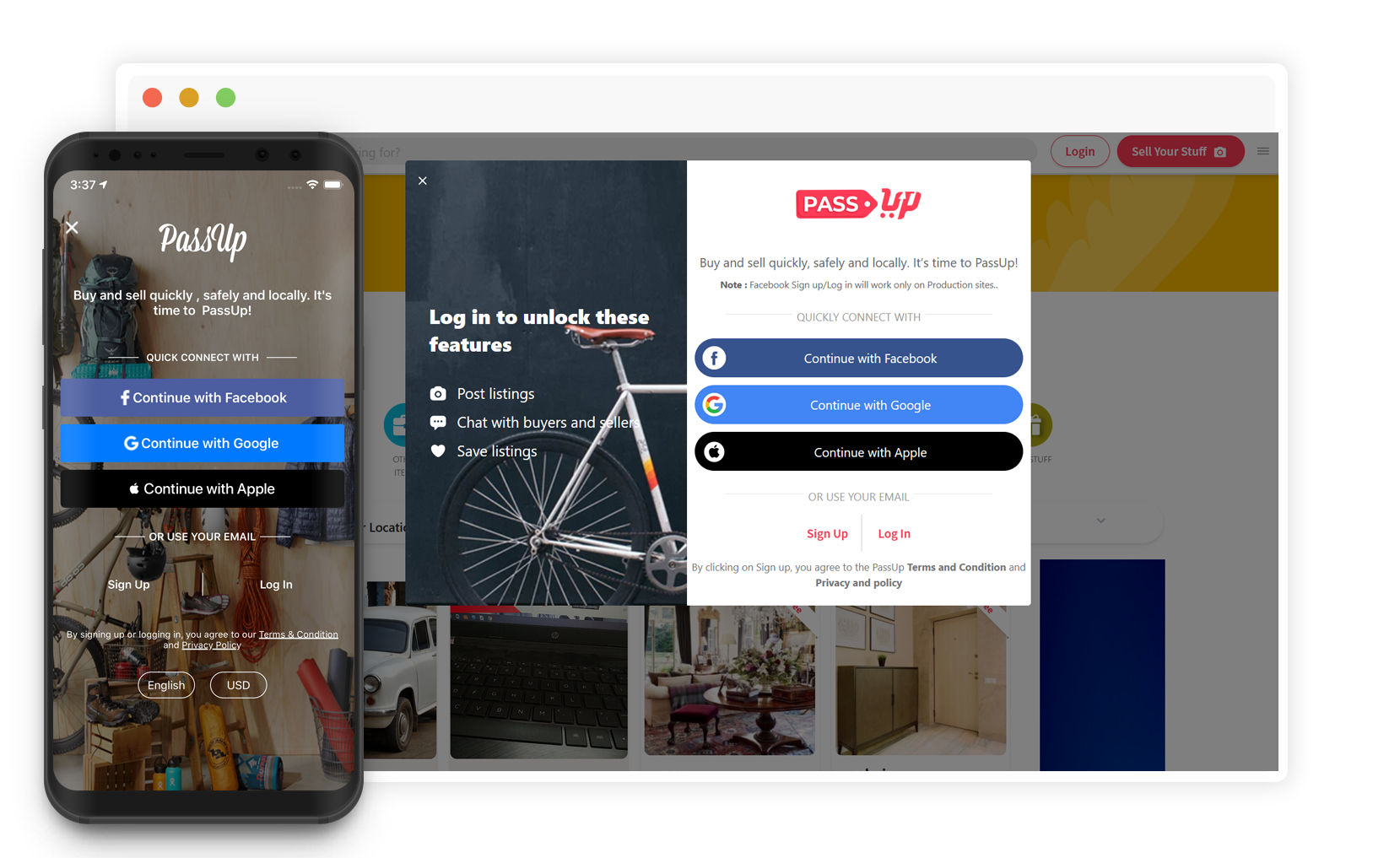 No Need to Pay
One of the key reasons behind the enormous demand and popularity of the online classifieds marketplace is that they are free to use. It means that you won't need to pay even a single penny to unveil the mesmerizing products of such a marketplace. However, basically paid classifieds marketplace are available online, but we provide you with an unpaid free classified marketplace to promote or buy and sell your products or items. If you want to enjoy Online classified benefits for free from trioangle is coming with an amazing feature where you can post your products in just 5 secs, you just need to add an image, an interesting title & the price of the product & that's it.
Increased Online Visibility through online classifieds marketplace
If you are trying to sell anything online, a free classified marketplace can be of great use. It will help you increase the overall visibility of your products online. It means that search engines can easily display your offerings in the search results. There is no doubt that if you want to grab success in the online business world. You should try to grab as much search engine visibility for your products as possible. This is the point where you will find a free classified marketplace an effective choice to determine.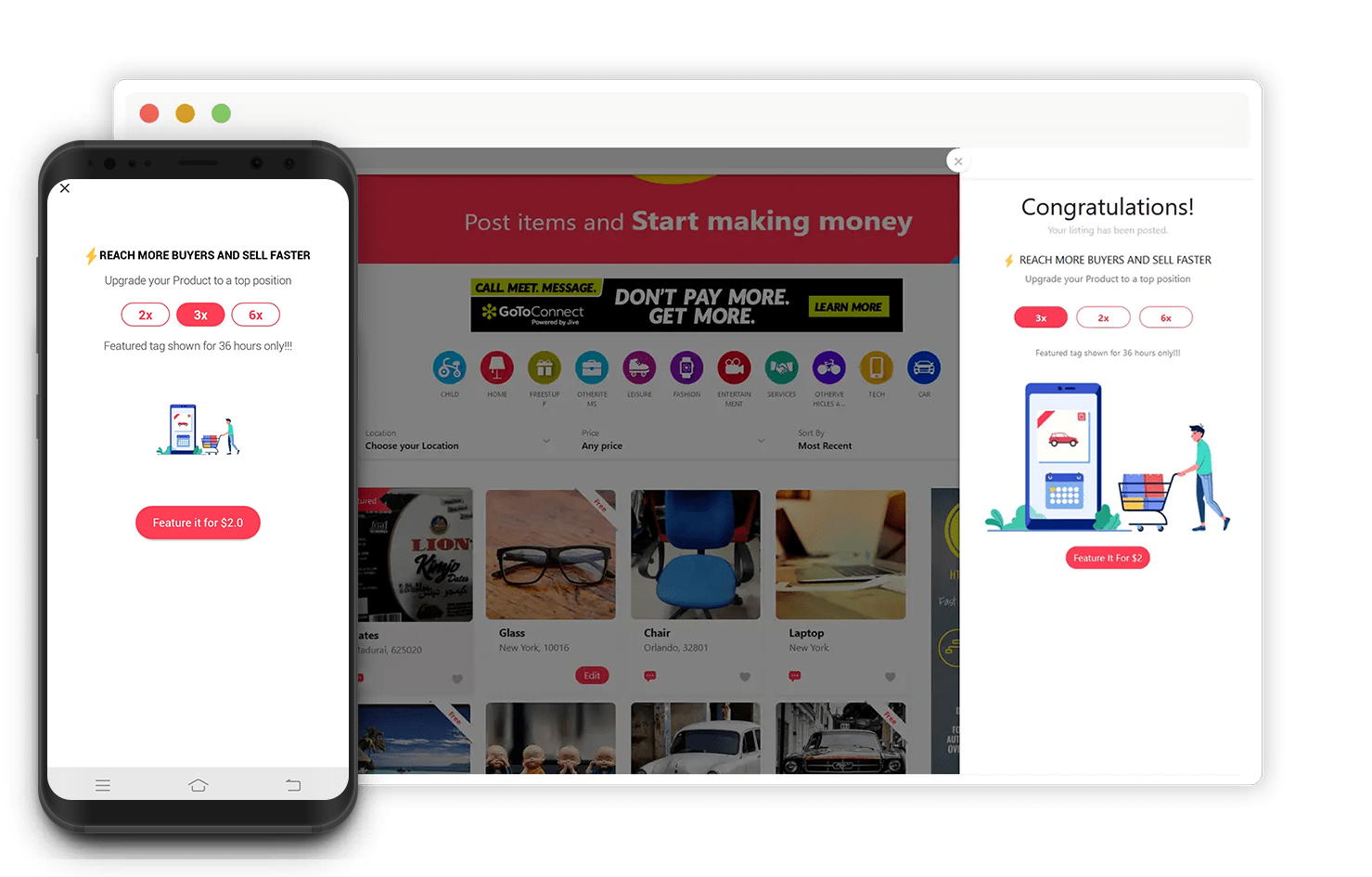 It Is Not Only for Selling and Buying Items Online
It's true that a free classifieds marketplace can be used to promote buying and selling products online. It doesn't mean that it is the only feature of such a marketplace. With the help of the Free Online classified marketplace, you can do plenty of things. And yes, you can look for used products such as used mobile phones, used cars, and used furniture online at a free classifieds marketplace. As day by day everyone wants to promote or increase their business visibility online, so these days it's not only helping the online business community but also anyone can take advantage of online classifieds in this world.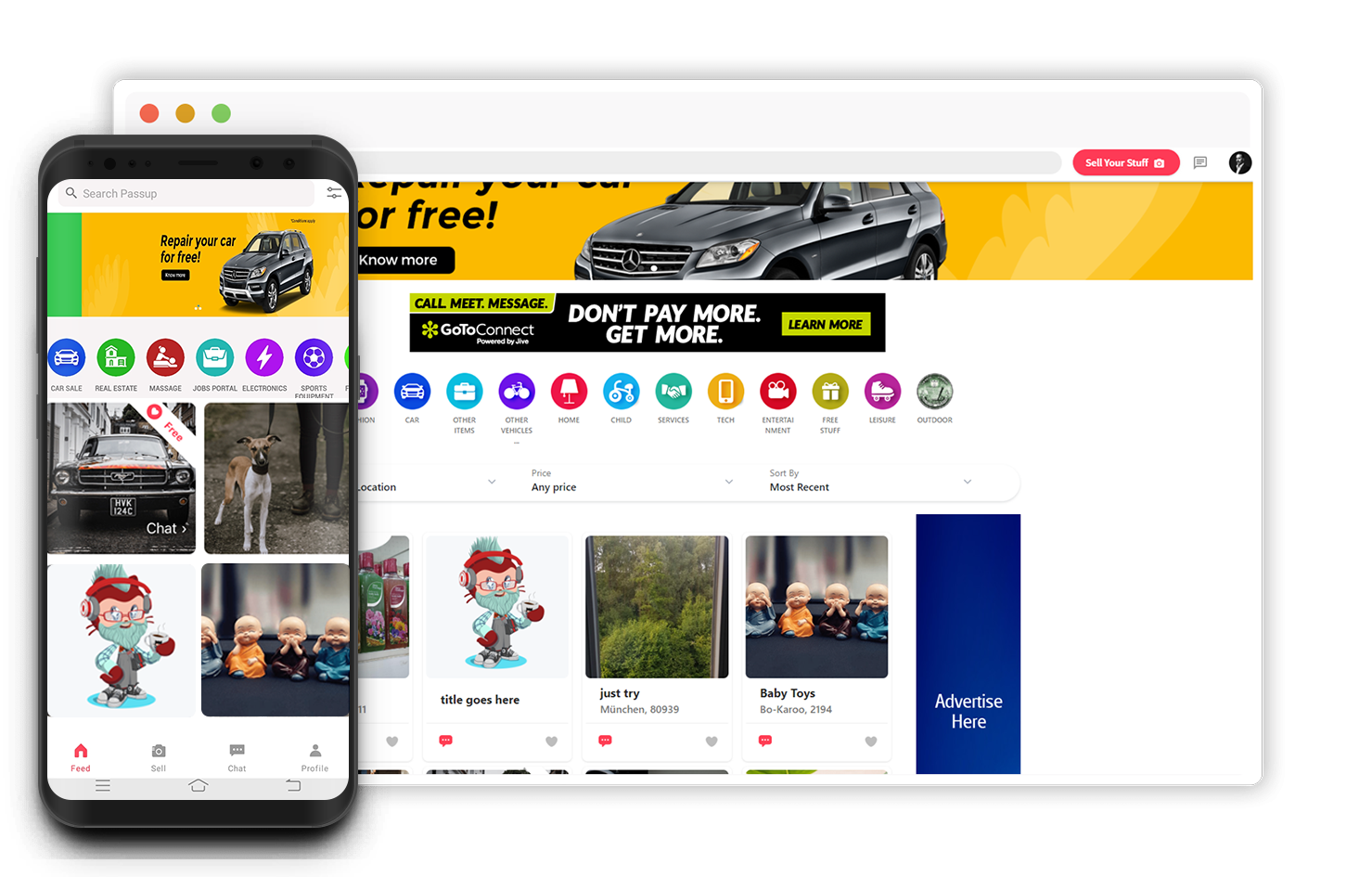 You Can Make Changes to Your Products
One of the key advantages of a Free classified marketplace online is that you can make desired changes to your already published products. It means that you can use new sentences to promote your services and products online using a free classified marketplace. It is a fact that your product content is the first thing that attracts a visitor towards it. Also, you can post featured ads in the classifieds marketplace, but also after posting any featured ads you can share those ads on social media platforms like Facebook, Twitter, Instagram & more to get more replies for your ad and get a much higher view on your featured ads.
We are here to solve real problems people are facing in the online classified marketplace, like posting an ad, finding a price & sharing with friends, so if you ready to start your first classified marketplace, you can log in to PassUp – Letgo Clone, where you can post a free ad in just 5 secs. also, you can directly make an offer & chat with buyers & sellers instantly, also you can subscribe to alert system for any brands or product which you are looking for in classified marketplace on the online classified script.
Trioangle:
Trioangle provides you a 100% guaranteed script to improve your business and move all day every day with the foundation of your customers. Trioangle builds these products with the latest technologies and advanced updated features to satisfy customer's needs.
Trioangle's Christmas sale is live! Utilize it with the unlimited package of PassUp at 50% offer till Jan 5. Grab this offer and be a successful entrepreneur in this new year 2021.
We Offer,
Free Server Installation
Free App Submission
Free Bug Support
On-Time Support
100% Source Code
Native iOS and Android Apps
Support After App Rejection
Free Technical Support
Free White Labeling
Thanks for spending your time with us.
For any queries feel free to get in touch with us.
Mail: [email protected]
Site: https://www.trioangle.com
Whatsapp: 6379630152