Facebook, a prominent brand intensely worked to break the ice between the people and helps them to bridge the communication and engage with other individual. Right now Facebook went an extra mile and intensely involved about the Dating service. Already Zuckerberg in F8 conference announced about this interesting dating features and today it is rolled out in Colombia for testing.
Facebook product manager said that there are almost 220 million peoples have updated their status as single, so this dating feature have been launched for this paramount of people.
Facebook Dating Service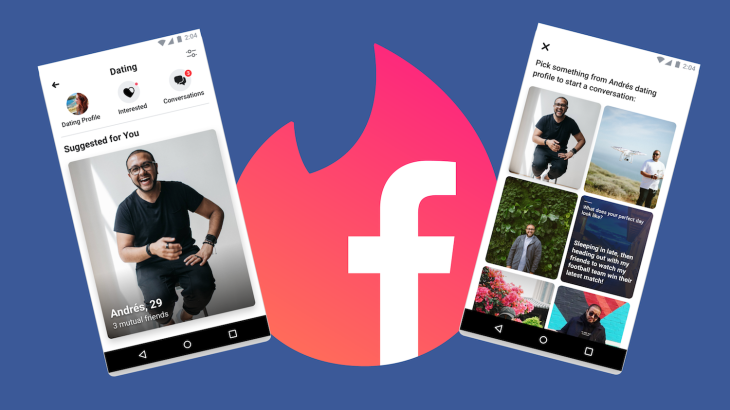 Facebook clearly describes that, It doesn't mean if you are using Facebook you will get a request for date and also this feature is not for the hookups. A notification will be sent to every users who is 18 and above about Facebook dating service when it launches in their country and they will find the dating service option in their bookmarks menu.
How can Find A Match in Facebook Dating Service
Facebook uses a different algorithm to suggest the cognate matches. That is if a user has same taste or having a usual habits  then according to that interest Facebook suggest you the matches. Users can also filter their matches using distance, religion, height, age etc.
Features in Facebook Dating Service
In Facebook this Dating option will be on the right side of the app.

Can create a  separate profile from your personal account.

This increases the probability to find more matches and get connected with peoples.

Your personal Facebook account and your Dating account won't get interacted and so you can be free from your friends and family members.

Only text and emoji chat option is available in the dating service, from there one can decide to have a online dating or a in person dating. For security reasons right now photos or videos cant be shared.

Also like messenger there won't be a seperate app and right now Facebook has not planned for that.
Why Colombia ?
Do you know why Facebook have decided to launch in Colombia, compared to others. Because South American culture generally accepts the dating concepts and almost 30 million active users have using Facebook regularly.
Soon can wait for the Facebook dating rolling out all over the areas.