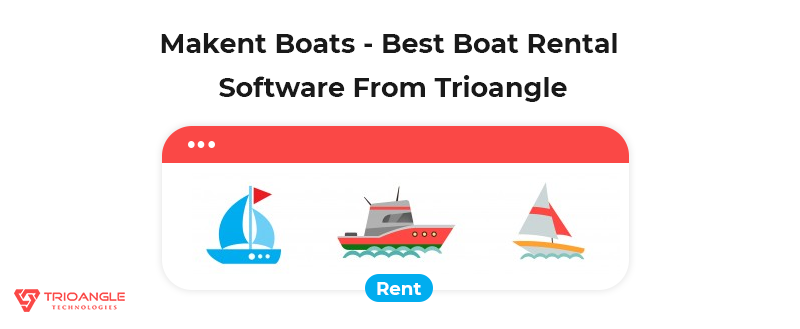 In today's fast-moving modern world, technology helps to sort out our problems and needs. Yes, it is possible by connecting people. The robust digital platform supports the business visionaries to start their dream setup and also assists to uplift their venture. With an amalgamation of ideation and technology, two youngsters started a firm for vacation rental business and now it has shown Himalayan growth in its sector. The name is none other than Airbnb.
Wishing to follow the path of Airbnb, all you need is the best business idea and strong technical support. As Airbnb provides short-term rentals, the business idea will be on rentals. To start a business in an online platform, software is required. You can get the best ones from top Airbnb clone script providers. Those Airbnb clones can be easily customized so that it can incorporate all your business ideas. If you wish to start a boat rental business, getting a readymade script for the quick launch of your business at a lesser cost.
Why Makent Boats – Best Airbnb Clone Script For Boats From Trioangle
Get into a lucrative business model with the best solution provider Makent Boats. As they satisfy traits of the online business such as,
Quick Start : The boat rental software never stops or cools down your urge. As it is available ready to instantly launch your business. The script comes with the dual home page so you can customize the appearance of the boat rental software easily.
Responsive Web Panels: The system affords responsive web panels for admin and users. So that renting and booking of boats go seamlessly.
Secured System: With the integrated multiple payment gateways, the payment transaction secured.
Reliable : To a startup, a reliable system is much more important to welcome and retain the customers, that is possible through our Makent Boats.
Admin Panels Monitoring: The whole scene of booking, listing, renting, managing, maintaining records are monitored and managed in a single intuitive web panel by Admin.
Advanced Search Filters: Users find their desired boat rental among a huge listing with advanced search filters. Renters who wish to take the boat for a rental can opt for boat captain if they wish.
Varied Cancellation Policies: As booking, easy cancellation without any chaos is done here. Makent Boats, avails with multiple cancellation policies.
Dispute Management: Any dispute among renter and boat owner with damage are smoothly rectified by admin.
Notables: Airbnb clone works for online rental business globally. It's mandatory to have a site to support multiple languages and currencies. A new iCalendar is used for the exchange of data from other calendar systems can be done. These features support Airbnb clone in the global market. Makent helps guests to earn credits by inviting their friends.
Additionals: For budding entrepreneurs, Trioangle facilitates with free server installation, free app submission, 24/7 support, 100 % source code, free technical support and maintains effective, transparency in their work.
How Makent Boats Work?
Makent Boats – The boat rental script works by clustering three kinds of people that are admin, boat owner, and renter. As similar to Airbnb, the boat owner, and renter can use the same account to access the service. Admin has the user-friendly dashboard to monitor the business.
If a person had a desire to earn money by renting their own unused boat, they can just register on best yacht rental script by providing details owner of the boat and boat to be listed from where the boat for a rental can be accessed, the price tag and other details about the boat.
The registered boat renters can surf the available boat listing with advanced search filters and book the boat according to the need. Before booking, boat renters can have a clear conversation regarding the listing to the owner of the boat. After booking the desired listing, renters can pay for listing using multiple payment gateways. The admin earns a commission charge for the service in percentage to be intermediate.
One can easily commence the business on boat rentals through a readymade clone script. Also, you can launch this business with a one-time investment and concentrate only on how to improvise and grow the business. This script also helps to provide round the clock service support and manage all the disputes like reimbursement for fuel or any other.
To know about the Makent boats in explicit detail contact [email protected] or tap on https://www.trioangle.com/airbnb-clone-for-boat-rentals/