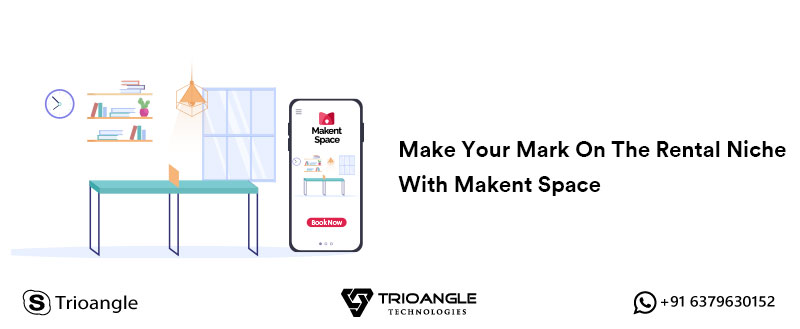 How To Start A Space Rental Business
If you are planning to start a space rental business, you might be thinking about how you can start a business on the rental platform. It is the latest and has a high development factor in a short period of time. This is definitely not going away as people host and plan events and they need space too.
Start your rental platform with all the basic requirements, it's the most important to start a business. Analysis of your competitors and their features where you can know about their weaknesses and make your platform unique and different from others. Offer your users with promotions while launching. This will make people turn over and engage in your platform, which leads to success.
Rental Revenue
In 2019, the rental business revenue of $ 55.8 billion in the United States which is forecast by the American Rental Association. In 2020, the estimated revenue of the industry was $ 152.3 billion in the rental business. As I discussed before within a short period of time it reaches high profits.
Makent Space
The Best Space Rental Software for business, with all the unique features. Which makes your platform one step higher than other business competitors. Our script developed with all the features and it is easier to start-up an Online Rental Business for entrepreneurs. A great opportunity is knocking on your door, you will find a successful way when you open it.
Features Of Makent Space
Hourly Booking
Using hourly booking, the event organizer can book the space with preferred timings and the space provider can easily allocate the space.
Multiple Day Booking
Multiple spaces can be booked for multiple days. This delights the users, as it liberates them from booking and listing a space again and again.  
Advance Filter
An event organizer can easily pick out space from numerous listings, It helps to search and quickly book the space without any struggle.
Setup Price For Each Activity
While listing, the host lists their space along with events and activities. They can set a price for each and every activity at the given time.

Multiple Languages And Currency
For users, convenience, multiple languages, and multiple currencies are added in Makent Space. Admin can add or delete languages and currencies.
Secure App Option
Users can lock their apps by enabling the secure app option. This special feature enhances the user's security and misusing of information is blocked with this option.
Multiple Payment Option
Multiple payment options like PayPal, Stripe payment methods in it. Also, Stripe offers strong customer authentication.
Thank You For Turning Over This Blog!
Contact
Mail us at [email protected]
WhatsApp: 6379630152.
Site: https://www.trioangle.com/space-rental-script/