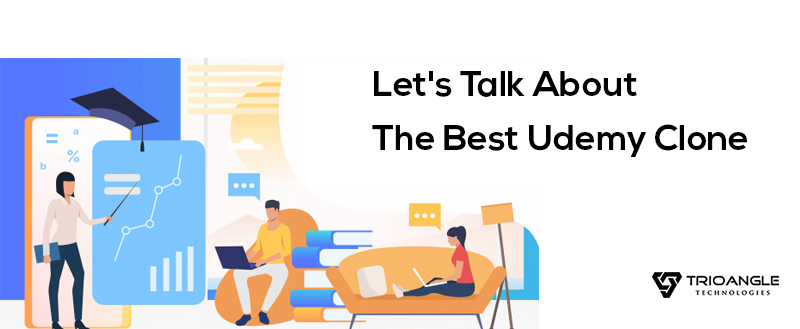 "The secret of success is to do the common thing uncommonly well " – John D. Rockefeller Jr.
It's the famous saying that kindles common people's minds to convert them as successful entrepreneurs. From the start of Uber, Airbnb, Redbus, Swiggy and much more top companies have shown success in huge digits by doing a common thing in an uncommon way.
In the case of Uber , ride hailing and transportation were common for centuries back, but they made an evolution with technology,  by bringing it to the people's hand as user friendly, tangible, and connectable applications.This connective technology grabbed common people and made  These applications as a part of their daily life.
Similarly, teaching or tutoring is common. On those days, people go to schools, colleges and tuition to study. Till now this process is continued. But with a small change Or adapting to the technology, the scope of online classrooms  is expanded  to the next level. You will agree to it , if you are facing the  lockdown period.
Before the crisis, many money making minds understood the importance of education online and made it into a business. Some of the e- learning softwares like Lynda, Udemy,  Coursera and much more, feeds the thirsty minds with fresh content and shares it in a clear manner. They earn a lot by sharing knowledge. It is purposeful and scopeful. Understanding the reach of the online learning industry many has kick started their venture with it. Wanna join the online education community, get an online course software or use  our  clone.
Let's Talk About The Best Udemy Clone
Udemy clone / online learning software bridges the gap between user and a tutor. 
User 
The student Or a common user  logins, to gather knowledge on specific category by choosing it. They choose an online video course by enrolling it for a monthly subscription and then learn and rate the video. The user gets rewarded with a certificate.
Tutor 
The one who drives the system by sharing their knowledge. Yes, they login to the system by getting verified, update the video of a specific category and get a rating from the user.
Admin 
As usual admin monitors the process and rewards users with certificates and tutor with teaching fee. By the way they earn with a subscription plan, which is something like SaaS and a permanent and safe way of monetizing.
Join the group by getting the best udemy clone. Trioangle's udemy clone is something fresh and a revenue generating script with much more service. To know more visit [email protected]