If you are a G-suit client for the commercial or business purpose, then you could see an option called Google Insights, It was as of late presented by Google. Reason for the introduction of the tool is for the benefits of the enterprise. Through this the business operators can monitor the usage of the G-suit pack and analyse that the team members are actually using apps that they are paying for or does any training is required to use this apps more effectively.
At a event in Tokyo, Google announced about the launch of the Google Insights. Right now the the tool is available in the beta version. Through this tool the business admin can view the insights of productivity app like Gmail, Slides for presentation, Docs for document creation, or sheets for spreadsheet.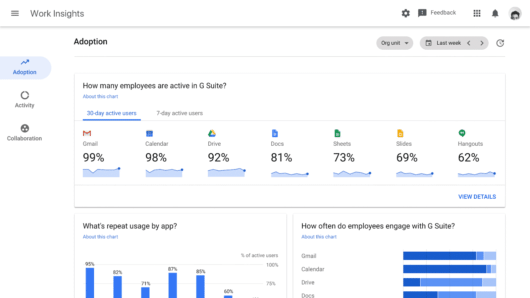 Summation of 10 people or more can be monitored by the business admin through the track adoption option in the tool.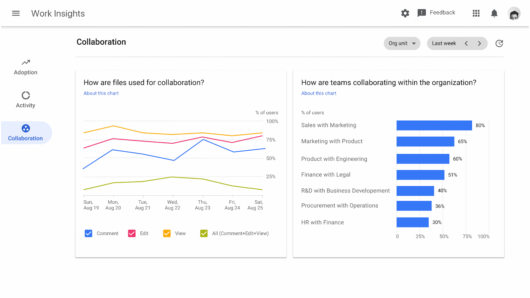 So that explicit and exact details about how a particular team is performing can be gauged easily.Through this security threats can also be monitored. Quite familiar right ? yes, Microsoft workplace analytics has this this tool already. Right now with the in-depth feature Google has announced it.
Source – Tech crunch