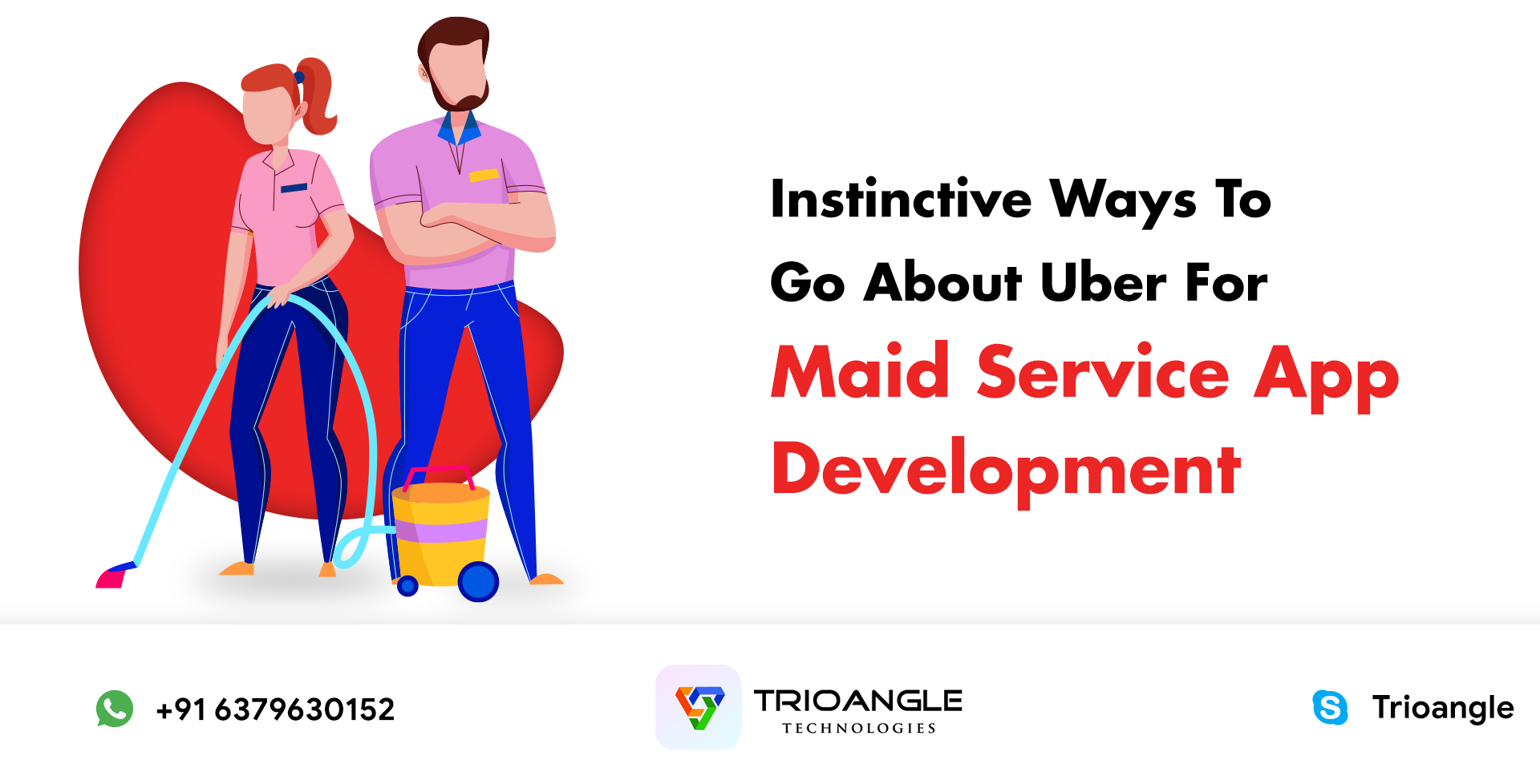 The on-demand service app has extremely impacted the demand from shopping apps, service booking, food ordering, etc. It has altered the way we live completely and has existed handily during the pandemic situation. 
Technologies have created our lives so smooth and comfortable, there is no necessity to look for maids.  Those days have moved by when we used to locate maids for household chores and feel uncomfortable on it. In the trend, the on-demand app is rising for all household tasks. Launching such an app Uber For Maid Service would be beneficial for your maid service business.
In this fast-moving society, the on-demand maid service app will be more helpful for the working people and members of the house. The users can easily assign tasks to be done in their house for the maid service providers. 
Also, the maid service provider who is looking for a job opportunity will also get regular work instead of asking to work at each home. 
Why Should You Get an On-Demand Maid Service App?
Industry Stats:
Here are a few impressive facts and figures,
In the cleaning industry, nearly 3 million service providers are working in the United States.

The projected revenue overall of the home service sector is more than USD $280 billion in the year 2018, with the USD $1,200 billion forecast by the year 2026. 

The gig economy of on-demand in the year 2019 is home to 23 of the 310 unicorn business startups with the companies estimated at USD $1 billion.

The on-demand services are experienced by the people count of 22.4 million each year, and the graph is increasing constantly.  

The cleaning service request's common source is 55% from the commercial sector, 30% from the industrial sector, and 15% from the residential sector industries. 
Common Beneficial ways:
Developing and launching the On-Demand Maid Service App your business has numerous advantages on using it. 
The network of your business gets extended by reaching a larger audience. 

The providing services will reach the wider audience located in the given area.   

All of this is achieved by just creating a profile in which you describe the types of services provided from your side, also the area of the services will be accessible and the cost of the services. 

The potential users will be gained as well as the professional service providers and both are linked together, once you have done the app.

You will almost undoubtedly rave reviews from the users if you fulfil their needs, Which helps in the company's growth and the exposer of the potential user gets increased. 

The user can also make interactions with the professional service providers, which will be a useful process for the users. 

Now it's obvious on owning the app for your maid service business. 
Now it's time for you to make use of the app and start experiencing the benefits of the on-demand maid service app.  
To Avail, These Beneficial Ways Visit Our Site https://www.trioangle.com/maid-service-script/
Or Contact Us Through 
Whatsapp: +916379630152 
Mail: [email protected]