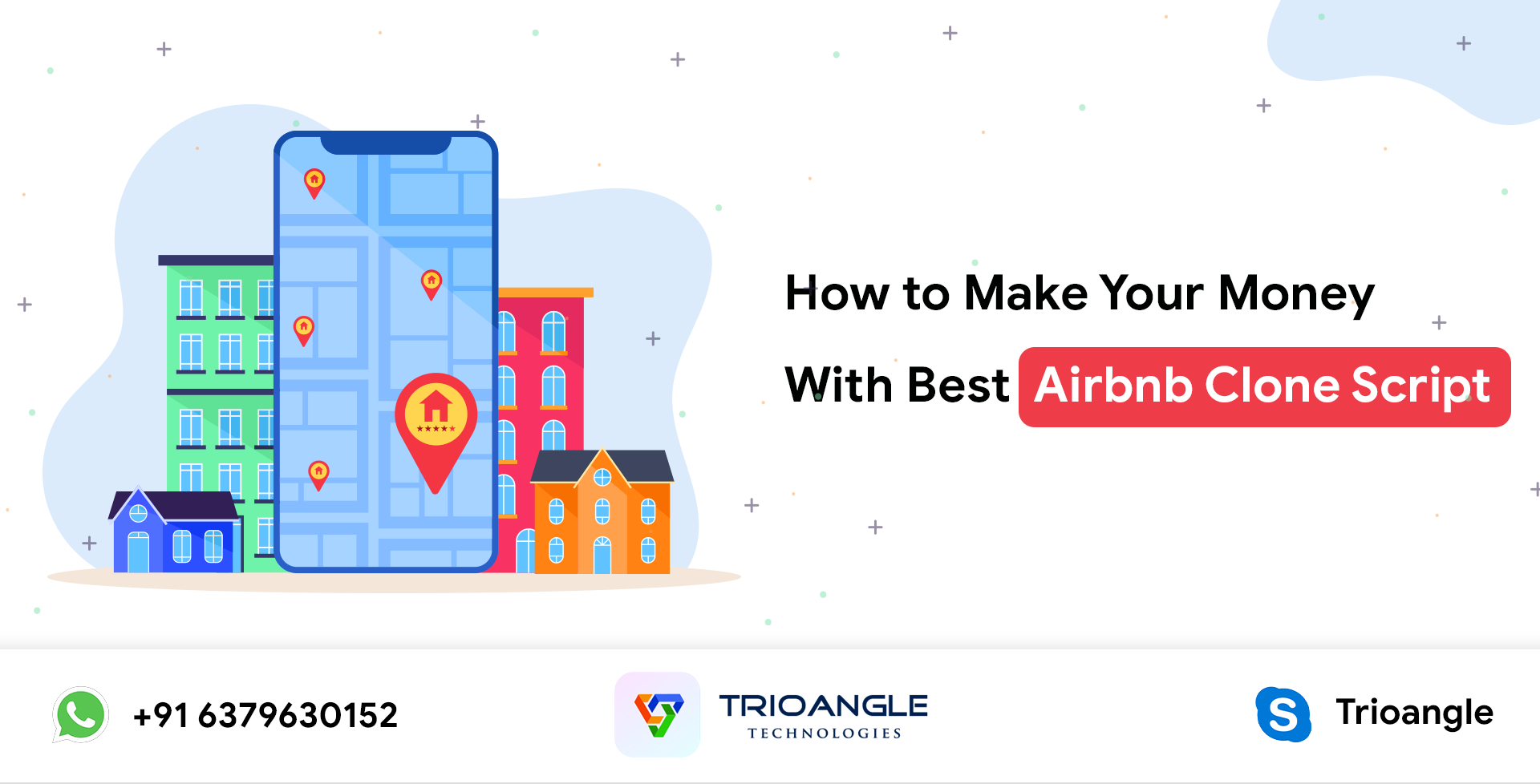 The Rental script concept is just something that handles the technical aspect of starting an Online Rental business and saves you from hiring dedicated programmers. A powerful Property Rental Script can do nothing if you decide to step into a highly competitive or saturated market.
Your first task is to choose a business idea that has proven its profitability like Property Rental. Launch your Startup in the industry that you are familiar with on a professional or personal level. There you get the clear indicators of potential market growth before you start building your Online Rental Business.
Rise of Rental Script
Today, the Rental industry makes a huge profit, so it's time to look at the Best Airbnb clone app available in the market to launch your online Rental. To be successful in the Online Rental Business in a short span, your ultimate choice is choosing the Best Rental Script.
After the pandemic, Online room booking and rental startups have replaced many conventional jobs. Airbnb is the legend in room rental and booking. Airbnb is a successful online marketplace to list rooms and guest houses. How it differs from others is that it allows individuals to list a property, rooms, spaces in their app at a low cost.
A Best Rental Script involves taking into account your region of operation, budget, features required, scalability, performance, maintenance requirements, after-sale service, and many other factors.
Today, many entrepreneurs and corporations in many countries are looking to use affordable alternatives for hotel room booking like Airbnb extensively. It is gaining momentum among residents in tourist places because of its feature to list extra spaces for many events. So it satisfies 90% of the online room booking and listing users.
More than 50% of the corporate travels use Airbnb like startups. On average, an online rental and booking startup earns as much as $8,000 from one listing per month.
So the best suggestion for online room rental and booking startups businesses to earn good money in a short span is the Airbnb Script which includes the admin web app, customer app, and host app is the core feature of this on-demand business. You need not go anywhere because Trioangle Technologies ready-made Pe built Airbnb Clone Script provides technically advanced features.
Money Making Features
Listing Fee:
This is one of the main revenue generators for Admin. With vacation rental script, By charging a fee to the host for listing their properties on the rental platform.
In-App Advertising Fee:
The hosts can list their properties on the rental platform by Advertising their brand. This admin gets an advertising fee. For example, Advertising helps visitors to find their desired rental property from the listing and the host has to pay a certain amount.
Subscription Fee:
The verified users can subscribe, which limits the number of listings along with much more facilities.
The Makent Airbnb Clone Mobile App is customizable and offers various functionalities to support your business ideas. Therefore, it helps businesses to generate more revenue in a short time.
Referral Fee:
This option gives more and more new hosts from the existing ones that increase your user count. The existing host who refers anyone to create a new listing on this platform will be credited with an amount as a bonus.
Why Trioangle Technologies?
After the research & coming across free scripts as well as highly-priced ones. At last, every entrepreneur will get aware of the Best Airbnb Clone Script named Makent from Trioangle Technologies. That turned many new entrepreneurs into successful businessmen in the Property Rental Business. Makent Airbnb Clone Script has the flexibility and scalability to add more features and handle high traffic, it supports your future growth and expansion plans. That's why there is a rush in purchasing the Makent Vacation Rental script for its customization benefits.
Visit Our Site: https://www.trioangle.com/airbnb-clone/
Whatsapp: +91 6379630152 or Email: [email protected]