Many wish to start a business with low investment, that too in a swift mode. In this online era, starting a business and reaching the right audience is not a tedious task. Excited by it, today's business visionaries inspire themselves to exist successful business models.
Turo is one such, who got inspired by Airbnb and turned out their business for car rental, similar to Airbnb.
To start such a car rental business, all you have to do is get or create software to manage your business in a seamless manner.
If you have a car to rent and start a business with it, it is fine with the best car rental software.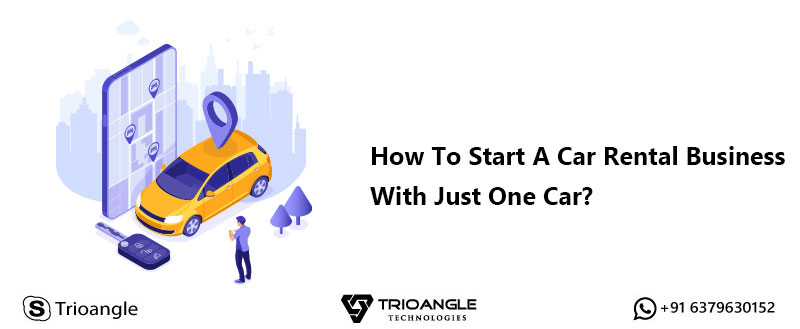 Advantages of Using A Car Rental Software For The Business:
Comforts The Work :
Car rental software easily connects people who are in need of the service with the driver and the admin can monitor the whole flow and also the performance of the system in a single monitor. As it is totally digital service will be available 24/7, it is quite reachable right!.
Riders who wish to get the car for rentals can book their desired ones with or without an approved driver. The car owner can see money with the unused, better-working car with it.
Working of car rental software is defined with fine working features and functionalities, here is a list of it
Powerful Module System: Car booking script has the powerful module system come up with a user-friendly web and mobile panel for lender and borrower and an intuitive web panel for admin to monitor the whole scene. They are built using cutting-edge technology which will be apt for the current trending era.
Interactions From All Over The World : With the integration of third tools and inbuilt working of the script helps to connect with people and interact all around. Features like Multiple Signup, Sharing of products of most liked products. Using our geolocation system we can help find the exact required rental. Interact and clarify doubts about the product rented.
Calendar System : Enhance your booking with iCalendar and superb booking features, with this you can customise the script as a booking system. Ex. hospital booking, theatre booking etc.
Seamless Booking : Same as listing, the process of booking is much important to complete the process. Our system comforts the process with multiple booking options, multiple pricing options and multiple payment options. If you wish to cancel the bookings, there are multiple options to it.
Flexibility: Software & mobile apps developed under high-end technologies will provide an effective service, but about flexibility? A system that is adaptable to any environment, any type of technologies and any sort of external system are said to be best.
Business Management :
Craving to start an online business! You can opt for a car rental business with the best software in the market, which helps you in managing business seamlessly. They are,
Asset Management – A full packed car rental management software includes various modules like car management, owner and rider management, seamless booking, detailed listing, earnings report, etc. With car rental script it easily connects riders and car owners can control and manage the vehicles, also can find and track the status of the car.
Billing and Invoicing – By using a car rental script like Airbnb For cars, it is easy for operators to track the record of cash payments, generating online invoices and billing options. As a rental manager, you can keep track of your cash flow.
Manage Sales – A rental software makes it very easy to manage sales. There is no need to check your available vehicles and allocated vehicles manually. The software shows all the vehicles, rented vehicles and in park vehicles at a single dashboard. In this way, it is very easy to manage sales and achieve the target.
Quality Software :
Exciting features and designs may attract software, but to retain them a quality car rental script can only do it. Reliability, security, trustworthiness, scalability are notable qualities of software that can enhance your business.
If you need such software visit Airbnb clone for car rentals.