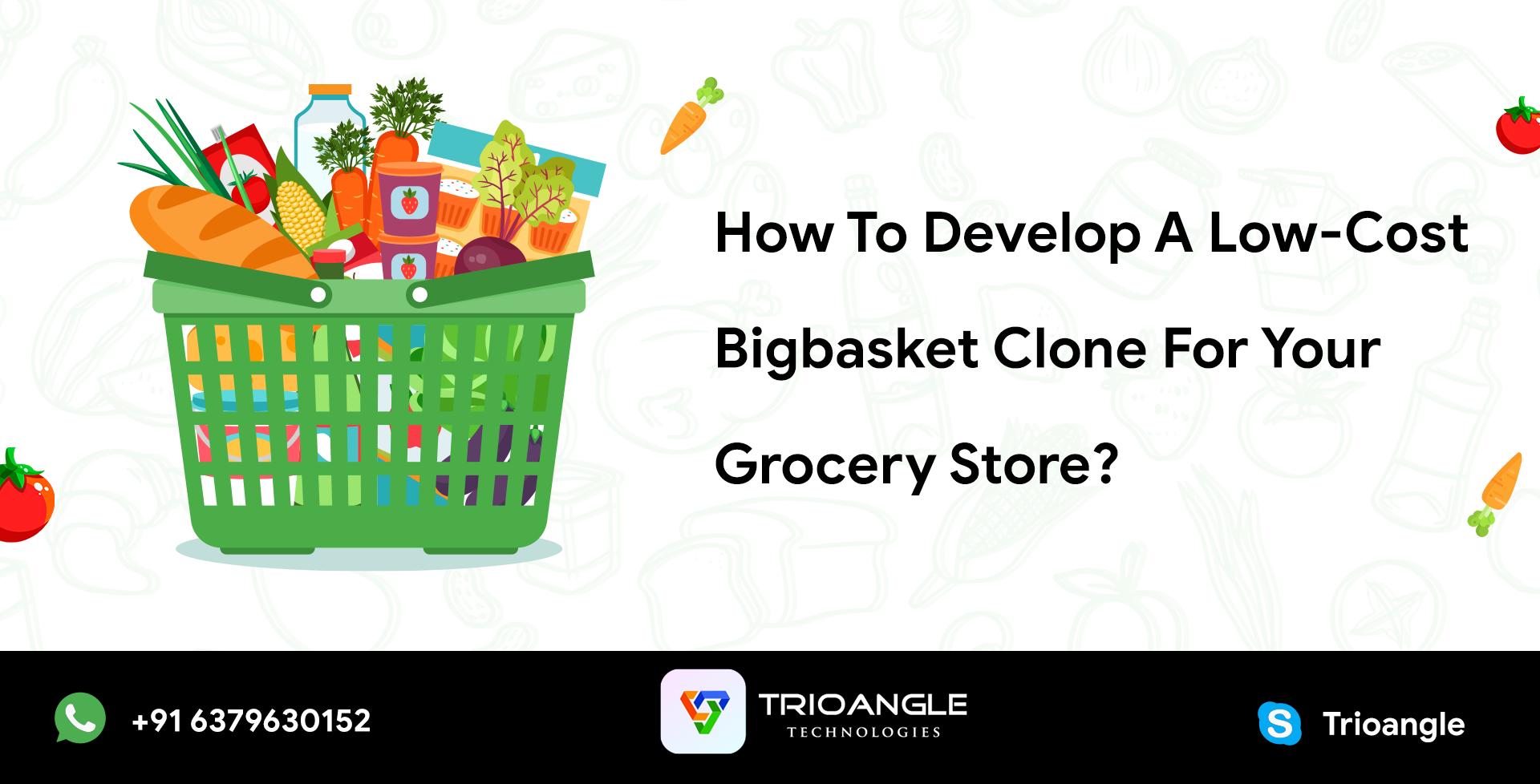 Nowadays, doorstep delivery is available for every product. It benefits both customers and grocery store owners by reducing time and effort.
For grocery store owners, a grocery delivery app can accelerate sales revenue by reaching more people. For customers, the app reduces the stress of waiting in a long queue. Satisfying a customer with a well-designed and flawless app is comparatively easy because of well-data maintenance and data integration.
Why Bigbasket Clone For Grocery Delivery Business?
BigBasket If you are a grocery store owner, BigBasket clone is the right choice to implement grocery delivery. Implementing and maintaining a BigBasket clone is easy because of its well-structured script. On-demand grocery delivery apps help to reach more customers and create brand awareness.
The first and foremost reason is cost-effective. It takes less time and cost compared to other methods and features included in the script play the main role while developing a grocery delivery app. Let's see some of the main features in the BigBasket clone script from Trioangle.
Convenient
Developing the grocery delivery application with the BigBasket clone script is a convenient way. Customizing a pre-developed and tested script is easy compared to developing an app with in-house developers.
Time Saver
Using Scripts to customize a grocery delivery app reduces a lot of time in developing. Within days you can launch your service for customers.
Safe
A bug-free BigBasket script from Trioangle, implemented with all firewalls to secure your data.
Cost-Effective:
Developing an app with a script costs less compared to other methods.
Cost to develop a Bigbasket clone app:
Let's see some of the main factors that decide the cost of the BigBasket clone with BigBasket Script
While developing an app with a script depends on fewer factors compared to scratch development.
Features included in the app:
Features included in the app play the main role in the cost estimation process. If you stick with basic features in your app then it costs less compared to advanced feature implementation.
Development location:
Based on the location, the development cost varies because Indian developers charge $10 per hour to $80 per hour but the UK and Western Europe developers charge $35 an hour to $170 per hour.
In trioangle, we have various packages based on your budget you can select your package.
Summing Up
The grocery ordering and delivery market are booming at an incredible pace. In upcoming years the grocery delivery market will grab everyone's attention to buy groceries online. It automatically becomes an important service to beat the competitive market. If you wish to develop an app for your grocery store with all security features Trioangle is the most desirable choice. To know more about our services with free live demo contact us with the below information.
Website:https://www.trioangle.com/bigbasket-clone/
Mail: [email protected]
Skype: Trioangle
WhatsApp: +91 6379630152