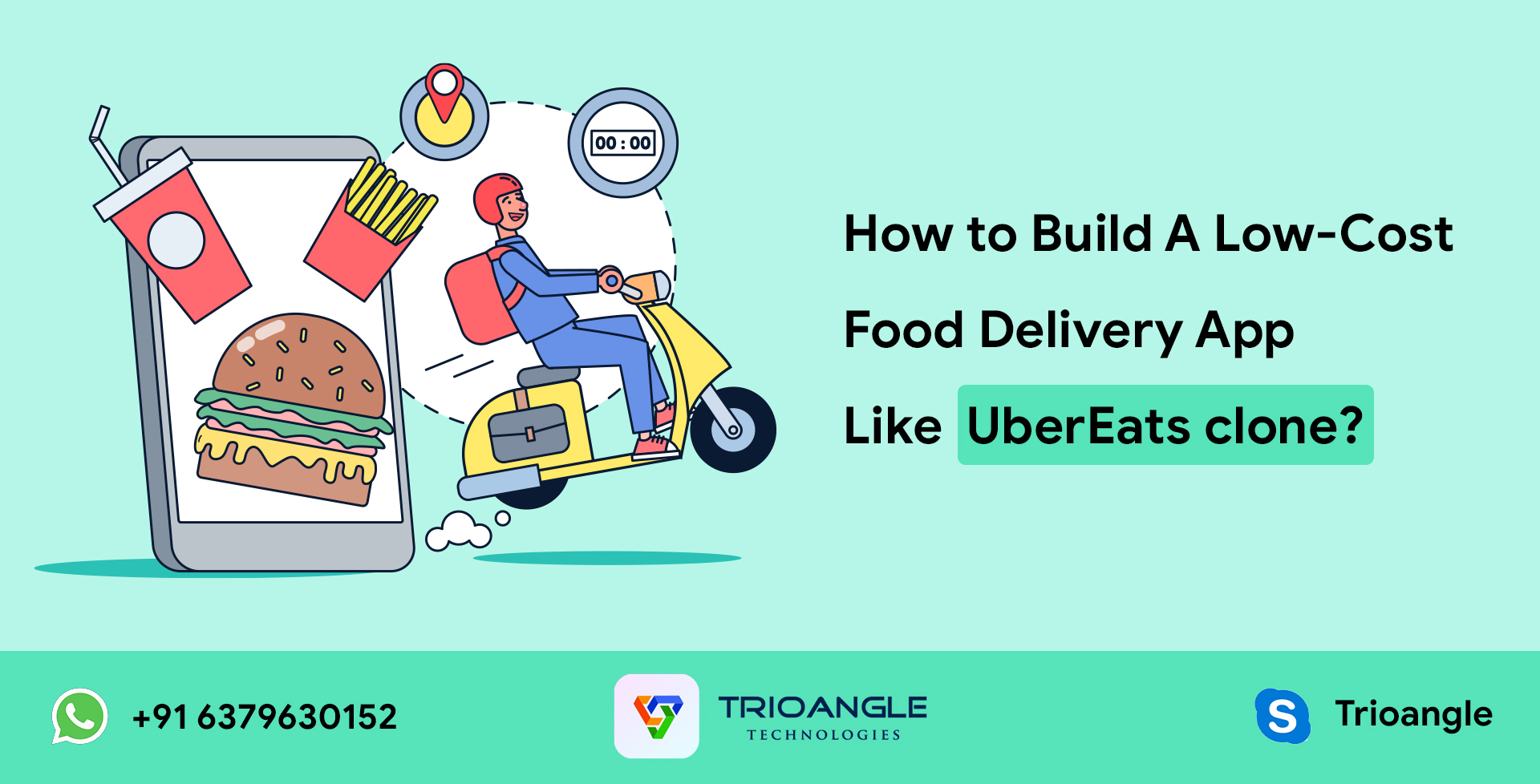 There is no better thing than relaxing and eating our favorite dish on our sofa while watching a movie or chatting with our family and friends.
These all will be made within a few clicks on mobile in a food delivery application. Entrepreneurs are fascinated by this and have begun to develop web and mobile apps to cater to their customers.
Because of this much ease, now food ordering becoming
into a frequent task for everyone. If you are a restaurant owner, taking your business online is becoming necessary to boost your revenue. Now you may think about how much it would cost and how to develop an app for food delivery. This blog will instruct you about Food delivery apps development like UberEats with UberEats Clone Script with the cost-cutting method.
How to Make a Food Delivery App For
There are already a good number of online restaurants available in the market. To survive this tough competition, being unique is the only solution. Before doing anything, researching competitors and business nature are one of the pre-developing tasks.
Know your competitors:Research
Doing extensive research on competitors will help you to find your target market well. After you find the target market now it's time to decide what all the functionalities want to implement into the app. After finding all these now by considering all, develop the app based on the data.
There are two ways commonly used to develop an app first, Hiring a team in-house and developing the app based on the requirement.
secondly, Customizing from the pre-developed UberEats clone script.
Hiring a team and developing based on the requirement will take months and cost high compared to customizing the script.
Choosing the right script and customizing the app is a smart option, It will reduce the cost and time to develop the app.
We Trioangle have the best bug-free UberEats clone script Exclusively designed for food delivery maintenance.
How Exactly It will Cost To Develop a Food Delivery App
Let us discuss the cost to develop a food delivery app. Every service provider has different costing methods. Based on features and interface cost varies. Trioangle has the right UberEats clone script with no bugs and a skilled service team to help you in every aspect of your business development.
We have four plans from startup to high-end based on your requirement plan, cost varies.
Startup Plan.
Professional.
Professional Plus.
Enterprise.
Based on requirements and functionalities, you can choose any package. If you wish to customize our package, We have options for that too.
A complete package checklist is available on our website.
Conclusion:
Trioangle UberEats clone script is tested on many parameters and guaranteed with no bugs. Pre and post-launching of the app maintenance are cost-free. Within days you can launch your online food delivery business with us. Support options from us are also impressive, we always care for our customers, you are our priority. So we have a 24/7 technical support team to guide you in every stage of your project.
Contact us to launch your food delivery app.
Website: https://www.trioangle.com/ubereats-clone/
Mail: [email protected]
Skype: Trioangle
WhatsApp: +91 6379630152