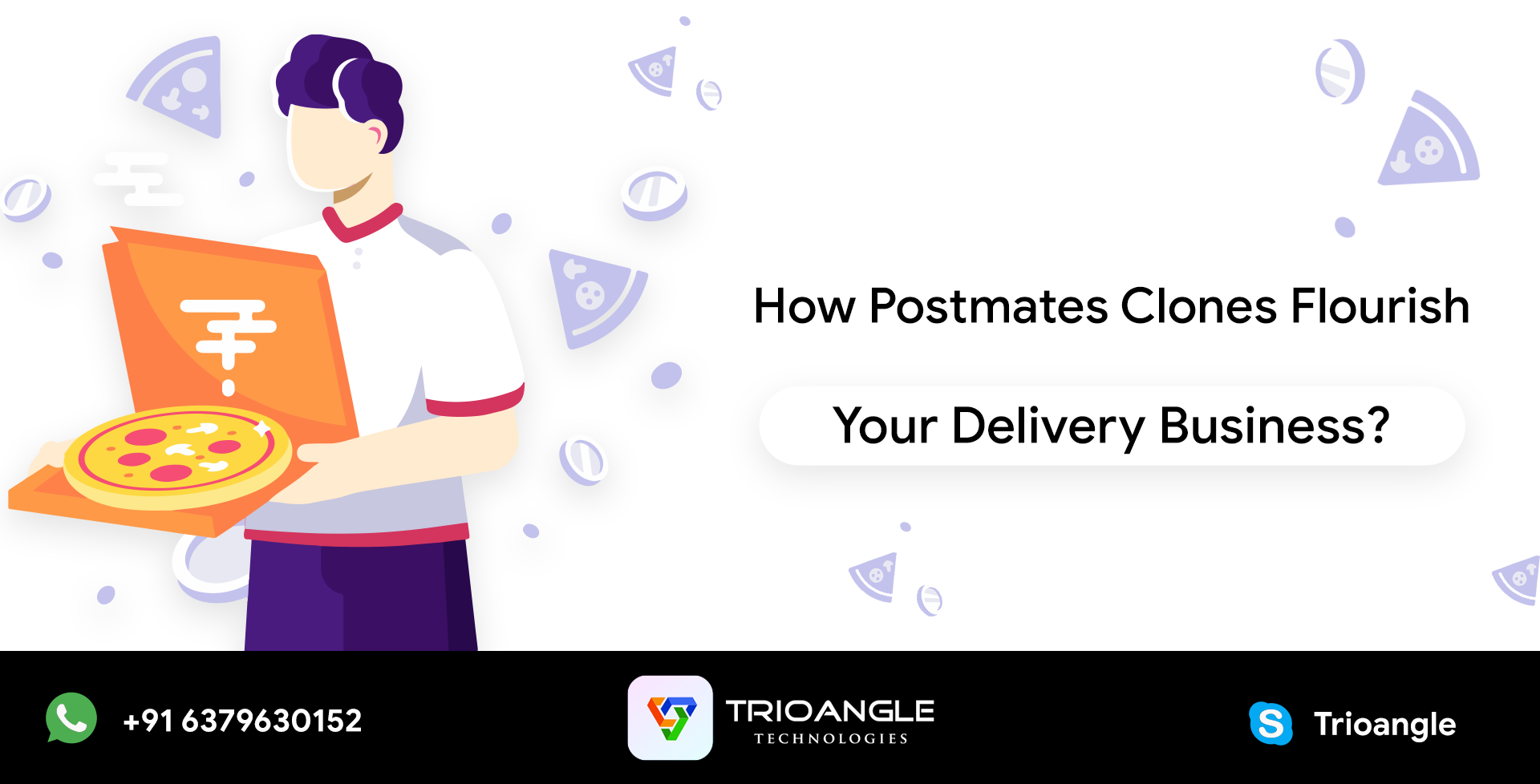 Before delivering apps, people have faced more difficulties in time and meal planning. Young moms and working professionals are always busy with their work, and they feel exhausted after their work. So, they don't want to spend their time cooking or buying groceries. This gives an exact rise to the Postmates like app. Hence developing the Postmates clone app is a familiar one. If you are a person who wants to start an on-demand delivering business the Postmates clone is the best choice.
I know you will think "why Postmates clone". Let me explain some of the points – How Postmates clones favor your business?.
More Business Opportunities
Compared with offline Stores online stores are getting more profit. Even a small business generates big revenue once it's got its limelight. Adding new stores into your app can help you to get their customers as they don't want to spend more time buying at their favorite shop.
Once you get your limelight you can charge to list top on your search list and still some more earning opportunities are available in Postmates clone.
Easy Scalable
Postmate clone apps are developed on sound technology. That makes Postmates clone app scalable. If you want to extend your app After your delivery business is set with new options or features, there are options for that too.
Builds strong Admin-customer Relationship(CRM)
This setup will help you to connect with your customers. Options are included to get Ratings/Reviews of customers about the products and delivery service. Support options are also available to contact admin incase of any inconvenience. When you give your ear to customers' voices they feel valued and they remind you forever. Sharing customer's review also grabs new customers.
Easy Eliminates costs
Developing and launching a delivery service with Postmates clone reduces the cost of development and maintenance. Handling a business like Postmates requires fewer employees and it reduces salary costs.
Admin dashboard will help to track all important information in one window. One setup will track all information such as order placed, order canceled, order delivered these all help in reducing operational expenditure.
Wrapping up:
Now You know how helpful the Postmates app is for your delivery business. No doubt developing a Postmate clone app for the delivery business is a success planner. If you want to know about the Trioangle's Postmates clone app's unique features contact us with the below contact information. Get clear information about our Postmates clone app and live demo.
Website:https://www.trioangle.com/postmates-clone/
Mail: [email protected]
Skype: Trioangle
WhatsApp: +91 6379630152