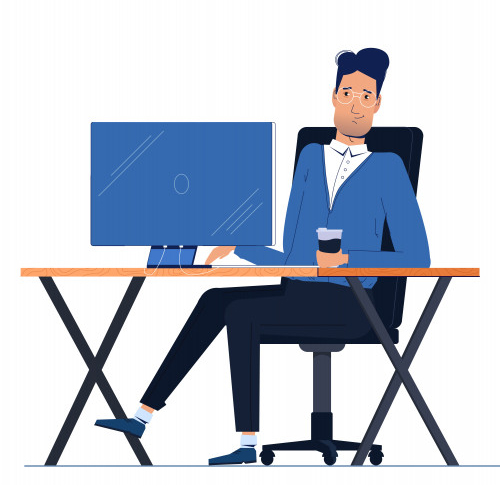 Hello Solemn Entrepreneur! I glad to welcome you to this blog. This blog was actually drafted to an entrepreneur to cherish their business with an extravagant eaTreat – Just Eat clone script.
Yup! let's take a ride to know about eaTreat – Food ordering script…
The era we glimpse to eaTreat – Just Eat clone, we should know about the Just Eat.
What is Just Eat?
Just Eat is an online food order and delivery service, which is acts as an intermediary between independent take-out food outlets(restaurants) and customers.
It's the one of a superior platform to the customers can enable to search for local take-out restaurants, place orders and pay online, and pick-up their food.
As same as Trioangle renovate eaTreat by the scatch of Just Eat, which was a delightful an online food ordering script that permits you to kick start your own neoteric food ordering website similar to Just Eat, Zomato, Swiggy, etc.
Today scenario of the world is tremendously growing in the platform of an online food ordering system.
This has gladdened up an ocean of the opportunities for startups, food industry, professional chefs to crack the global food market with cutting-edge online food ordering website.
The eaTreat was articulated with astonishing features serving your website a perfect base to kick-start your Food Ordering website.
Let's dig deepen into know the working process of the eaTreat – online food ordering software
Once the user login, then they can typescript their location and search it off.
Then they can set the option as they desire, such option are the Best match, New, Distance, Average rating, and A-Z.
Then to select the cuisine type, in the search box and then acquire the restaurant tap on and pick up delicious food and also the users can schedule food times and to take off to the home with the more relaxed and comfortable manner.
After the order picked by the restauranteur, the user can take off the food when the order is ready or as per the scheduled time.
Now let me brush up the features of the particular role has used in the eaTreat – Justeat clone script.
Admin Features
Who is an admin here?
Hello entrepreneur, you're the admin here.
Dashboard
In this simple elegant panel, you can able to manage and monitor the overall process done in the eaTreat.
User Management
This panel will collect all the customer, who login/ signup on the eaTreat. You can able to monitor the customer details.
Restaurant Management
You can also able to monitor the Restaurant details such as the name of the restaurant, document of the restaurant, email, status of the restaurants, created date, mean updated date.
Manage Order
You can check all over details of the customer's food order with some features such as Order id, Payment type, User Name, Restaurant Name, Order Type, Tax, Order status, Total
Manage Review
The customer valuable review about the restaurant with some aspects to be filled by the customer such as ID, Restaurant Name, User Name, Approved Action.
Manage Owe Amount
Can manage the details of the money to be shared by the restaurant and admin by the debit of the payment can be managed.
Cuisine Management 
The details of the food types can be managed through this panel.
Coupon Management
Any offers provides by the restaurant that details can be managed with some features that are Id, Coupon Code, Start Date, End Date, Amount percentage, Coupon Type, Status, Action.
Static Page Management 
Your company prominent page can be created and added details can be managed such as Id, Name, Url, Footer, Status, Action.
Country & Currency Management
An admin can set the country and currency as per their wish.
Site Setting
You can set your own business by this option Site Name, Site Logo, Site Favicon, Site Banner Image, Site Date Format, Site Time Format, Default Currency, Default Language, Version.
Summing Up
We are more dedicated to our services and customization. We had used lots of latest & high-end technologies. You can expect more impressive release and features from us. If your interesting to know more updates from us, merely check out the demo here
Admin:- http://eatreat.trioangle.com/admin
Eater:- http://eatreat.trioangle.com/
Restaurant:- http://eatreat.trioangle.com/restaurant/login
Vistit Us:- https://www.trioangle.com/justeat-clone/
Do you have any skepticism feel free to contact us on +91 6379630152 or ping on [email protected]
Thank you for spending your valuable time with us.
See you soon, Bye….