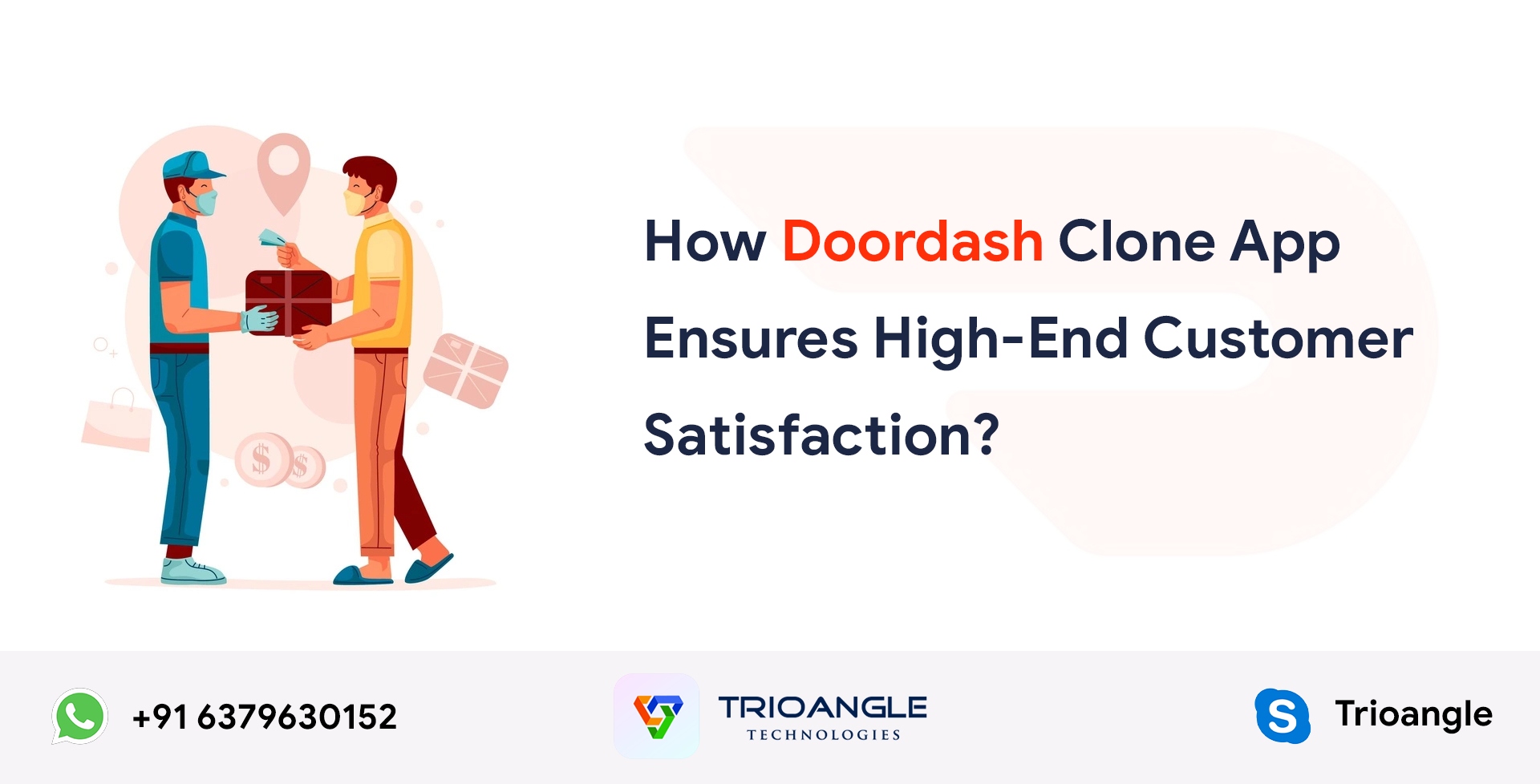 Implementing an automated solution for food delivery increases their revenue immediately. Food delivery setup reduces the number of employees and increases service efficiency. 
Most entrepreneurs are expecting to implement a well-designed and bug-free setup for their business. So developing an app with clone scripts reduces the time and cost to develop the app. As a result, a well-structured and user-friendly setup for food delivery developed in a short period. 
There are a lot of food delivery clone scripts available in the market, but selecting the Doordash clone script will be the smartest choice for food delivery. Doordash clone app workflow for customers makes food ordering easy and saves a lot of customers time.
How Does Doordash Clone App Benefit the Restaurant Industry? 
Doordash clone elevates restaurants revenue by managing food delivery and improving customer satisfaction. The integration of the Doordash clone app maintains all data and helps to improve delivery services. 
Providing top-notch service to customers grabs new customers and helps redundant old customers. 
Workflow of the Doordash clone app:
Doordash workflow for the customer is the simplest compared to other food delivery setups. Doordash clone app is one of the unique food ordering setups.
let us see the Doordash workflow:
Step 1: Sign up with primary information like an email-id, contact number, or social media accounts.
Step 2: Login with user id and password or social media accounts;
Step 3: Search for favorite food or restaurants or get nearby restaurants.
Step 4: Add favorite dishes to the cart and proceed to checkout.
Step 5: Setup delivery location, payment modes, and specific instructions.
Step 6: Food order placed and forwarded to restaurants, wait for acceptance.
Step 7: If the restaurant accepts the order, it will notify the nearest driver.
Step 8: The driver will deliver customers' food on time after receiving it from the restaurant. With the help of the Doordash clone app, the driver can get the shortest route to reach the restaurant and customers' location.
Step 9: Customers can rate the food and delivery drivers based on their satisfaction.
Based on the workflow, now you can understand how simple and structurally the Doordash clone app was designed and developed.
This simple workflow is the secret behind the Doordash app's success.
Benefits of Trioangle's Doordash Clone App Business Model 
Track the delivery driver from food receiving from restaurants to food delivery.

One ride and multiple delivery options.

Serve many customers in a short time.

Reduce delivery charge by delivering two or more nearby customers at a time.

Regular updates for the Doordash clone app, based on new technology in the market.

Designed to grab customers' attention to increase sales and market.
Conclusion
To increase brand awareness and revenue in a short period is easy with the Doordash clone app from Trioangle. Implementing new trends will help to get a better place in the market. Serving more large-scale customers increases revenue rapidly. Digitize your restaurant delivery process with the help of the Doordash clone from Trioange. Know more about food delivery setup cost and development procedures from below contact information.
Website:https://www.trioangle.com/doordash-clone/
Mail: [email protected]
Skype: Trioangle
WhatsApp: +91 6379630152