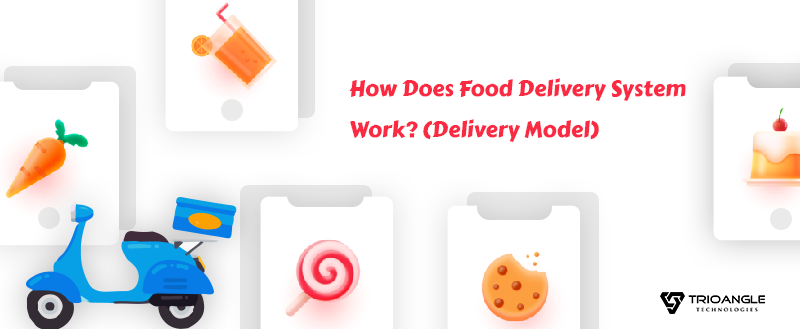 This blog has useful information about delivery models which might help restaurant owners, startups and entrepreneurs.
Online food delivery service shining brighter than before and there is lots of development in technology is going on behind the scenes. Nowadays, the customer is looking for lots of choices and convenience in the food delivery service. Due to customer needs and demands, there is a lot of development and improvement is required in the food delivery service.
Many startups are looking for a way to meet customer needs and to find a solution. It is essential for entrepreneurs and restaurant owners to know more about the delivery workflow of online food delivery script. Here are some of the delivery model for your reference.
Milk And Run Model
It is one of the simple methods of delivery in which the driver delivers an order in one go. In this delivery model, the driver moves in the form of a circle. The main advantage of milk and run model is that it reduces the expense and human effort. But it also has some disadvantages as it may lead to confusion and delay in delivery. Many food delivery apps still work with this delivery model. For example, the delivery guy can deliver up to three orders in sequence.
Point to Point Delivery Network
Point to Point delivery model is one of the popular models for food delivery. The driver stays in standby mode somewhere near the restaurant. Thus, the driver can deliver the food at a fast pace when some orders the food. For example, the delivery person waits near the restaurant and, when the food ordered by the customer, he can pick it up and deliver it quickly.
Distributed Delivery Network
In distributed delivery, the food is passed to local pick up point where the customer has to pick up their food. The main advantage of this method is that it is fast and effortless. But it is not comfortable and friendly to the user. For example, the driver picks up and drop food in pickup point and, the customer comes down to pick it up from pickup point.
Conclusion
There is lots of money are spinning around online food delivery service, and there are lots of room for improvement and development. Most of the restaurants and startups are slow to adapt to the latest technology. Online food delivery software provides you with an opportunity to reach your business goal.
If you want to build an app or website then, you can reach us at [email protected]
I hope this blog is useful to you.
Thank you.