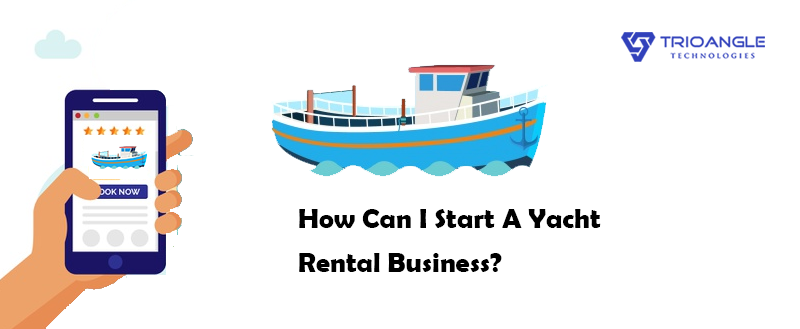 A warm welcome to upcoming entrepreneurs.
You are eager to start a business on yacht rentals, well and good follow some steps to start a business on yacht rentals. For the proper management of the business and to reach heights these steps will guide you.
Steps To Start A Business On Yacht Rental Business
Before plunging into the rental market directly, follow some of the below-described steps to start and manage your business peacefully.
Do Research :
You are in an idea to start a business on yacht rentals. Taking it into an account, do some research. That such ordinary business ideas meet reality and turn out to be the best one. Checkout, the strength, and capability of the business idea in the market. If one starts a business, it must be purposeful for consumers. In the way that it can fulfill the demands of the common people or it should meet the needs of people. Before you stick on to the business idea, explore topics like,
Is there any hike on the yacht rental business?

Who uses yacht rental services?

How is the competition around the market?
With keen research, a prominent report has stated that the global yacht charter market is set to expand with a CAGR of 5.4% throughout the forecast period to reach US$ 15.86 Bn by 2026. The statement proves the market value and space of yacht rental business. The yacht rental business ideas satisfy the metrics of the viability of the business. 
Business Plan
:
A dream come true is possible through better planning. It is applicable for businesses also. A business plan draft a clear view of the business and its working. The business plan guides the business from startup phase through business growth.
Similarly, in a yacht rental business, a perfect business plan is required because that portraits business working lucidly. If you are not confident in drafting a business plan, you can choose the best business model and play around it. Like Airbnb, the behemoth of the rental marketplace, who provides service conveniently through the well-planned rental system.
Locate Your Business
: 
Wanna launch a rental business on an offline platform (B&M), at least you can have a website for online presence, or if you wish to launch the business on an online platform well and good you can reach your audience with best working web and mobile apps.
Brick And Mortar:

Well you have a space to locate your business, now for online presence go head with website module by successfully registering it to a domain. Do some digital marketing to enlarge your circle.

Online platform:

More possibility to reach and comfort your customers with web and mobile apps. Be cautious about choosing the best one, so that it satisfies your customer demand through your best service and enrich your company.
Plan Finances
:
Initially, a small investment is required to start and pursue a small business. Many established companies have raised funds to manage their business properly or manage budget by yourselves.
In a yacht rental business, owners can manage finances by themselves or with their partners or they can gather money through crowdfunding or through investors or even through bank loans.
Register The Business
: 
Make it official, by registering your business. Additionally, Purchase the domain, or go ahead with social media profiles if you need an online presence. I would recommend the software to get a sustainable presence that is convenient to use. 
Develop Your Software
:
If you work on an online platform, an online presence is a must to reach an audience. Get an application software for business in 3 ways,
Develop From Scratch:

One who is technically strong and willing to spend lots of energy and time can develop a clone app. There are many blogs and guides available in the online platform like you can refer to it if required.

Freelancer:

If you are not that much strong enough in technical. You can approach a freelancer to develop an app clone. It is a cost-effective and time-saving act. But not a prolonged service.

Clone Software Service:

To an instant launch of your business, one can approach clone scripts in the market. There are lots of benefits like cost-effective, time-saving, offer service, etc.
Launch Your Venture :
 To launch your yacht business instantly try out, our yacht rental software. It hits the market with fabulous features and designs like Airbnb. It is great to treat for entrepreneurs who hunt for a script like Airbnb for boats.
Promote Your Business
:
Enlarge your business with a better marketing strategy. If you want a helping hand tap on Digital Marketing Services or contact [email protected]