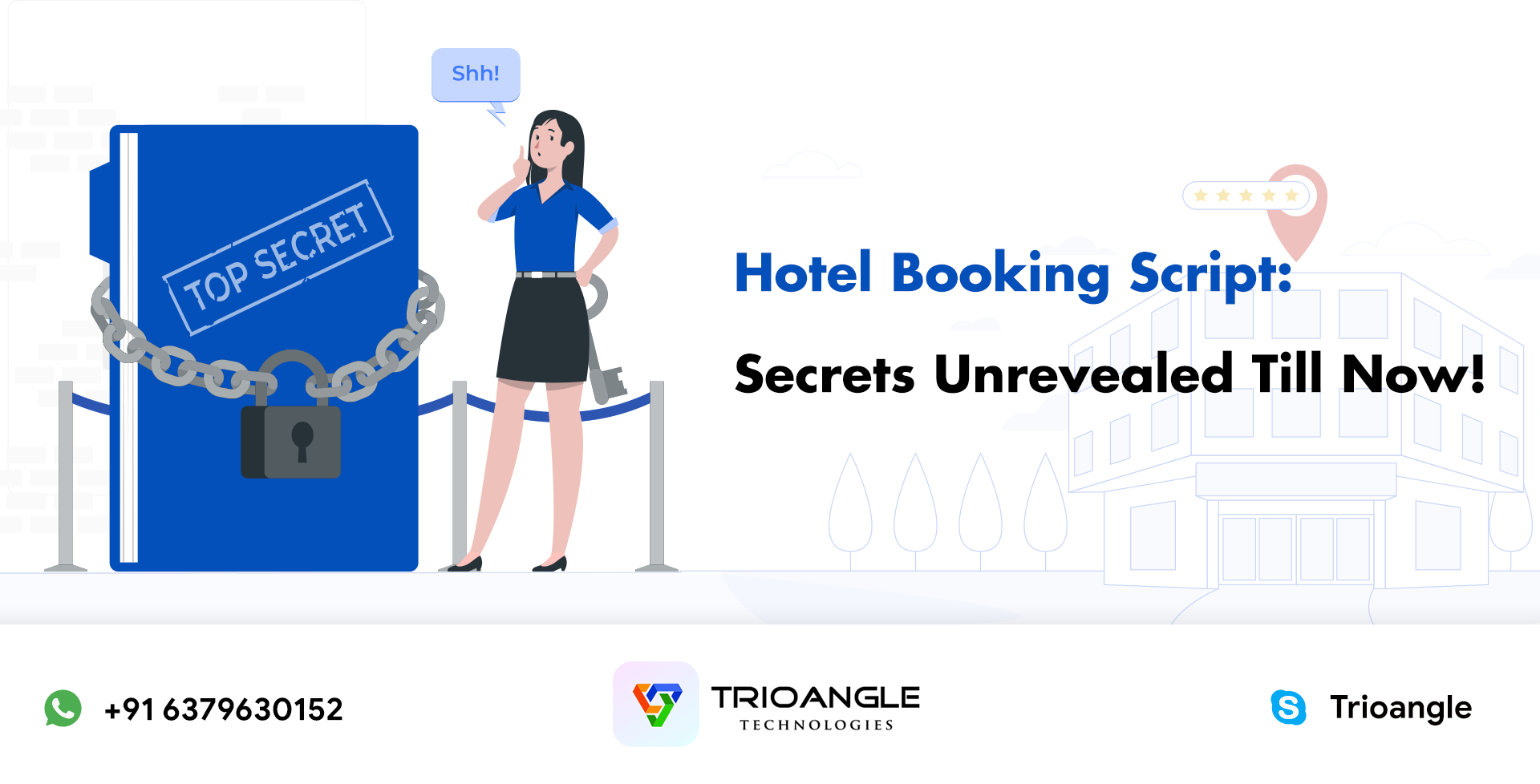 A hotel reservation system works by processing secure online reservations made for booking hotels.
The data is then passed onto a back-end system which can be accessed by the hotel admins to manage bookings. Other features may come with it – for example, confirmation emails will be sent automatically.
Small hotel managers and owners clearly know that this technology is key for growing their business and increasing their bookings. To sell rooms to capacity and appeal to a global audience, a Best Online Hotel Booking Script is important.
What is a hotel reservation system?
A Hotel Booking Script is a software application that is implemented by hotels to allow guests to create secure online reservations. The Hotel Reservation System can be synced, not only with your current website but also with social platforms like Facebook. This provides guests to reserve rooms easily in a way that is convenient for them via social media.
In addition to allowing guests to book online directly, This Online Hotel Booking System can also provide hotel operators with additional resources.
For example, a channel manager may be a part of the Online Room Booking System, giving hotel operators the chance to distribute their products and live availability simultaneously to their entire network of online agents.
Why do you need a reservation system?
An Online Hotel Booking Script is a necessity for today's accommodation providers, both large and small.
An increasing number of travellers are relying solely on Online Room Booking System in order to book their accommodations, and without this capability, you will lose a significant amount of business.
Other reasons to consider investing in Online Hotel Booking Script include:
It gives you an edge over your competitors. There are still many small hotels today that do not have the facility of Hotel Booking Script for Reservation. Few people are staying at those locations, and you can get the competitive edge with an Online Hotel Reservation System.
It improves your income and the efficiency of the business. The availability is updated immediately after receiving the reservations, not only in your own system but also across all of your channels.
It will help you to save time on administrative tasks while also minimising the risk of overbooking the rooms at your property.
Unrevealed Secrets From Makent
With one of the top-most leading providers like triangle Technologies, implementing a Hotel Booking Script at your property can be quick, profitable, and painless. Depending on your requirements and enhancement from your previous system.
The Hotel booking script from Trioangle Technologies will include helpful guides and support along the way. So you can even be up and running within a day on your new Online Hotel Booking Script.
Safe and security are important traits for online business, Keeping this as one of the prime factors Makent Online room Booking System has been designed. It helps to manage the details of the users securely.
Deposition of a considerable amount as security pay can be claimed from the user with the knowledge of the admin in case of any disputes or damages that happened during the stay.
Makent Hotel booking Script is purely designed to create an opportunity for new entrepreneurs in the rental business.
Booking Script works by clustering three kinds of people: admin, Host, and Guests. Same as Airbnb.
Trioangle Technologies have a backup of skilled professionals and solid experience in providing a variety of solutions.
Makent Online Hotel Reservation System provides the technically best software solution to launch a bug-free rental service.
Conclusion
There are a lot of Free Airbnb clone scripts available in the marketplace. Trioangle technology offers different advantages to boost your bookings of rental websites. It provides a Better front-end for users, a robust admin panel to manage everything & a developer-friendly tech-stack to make customization easier.
For More Details: https://www.trioangle.com/hotel-booking-script/
Email: [email protected]
WhatsApp: +916379630152