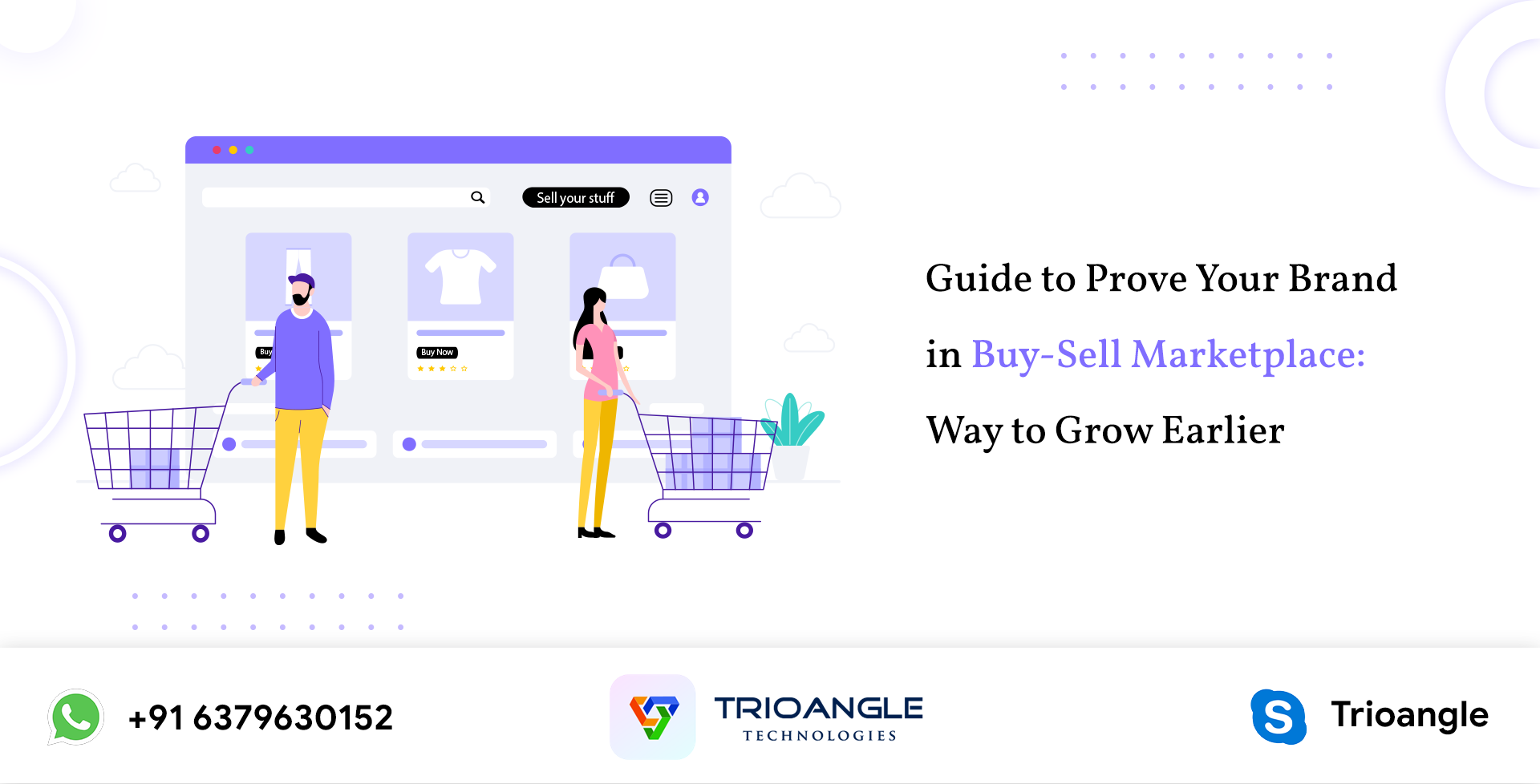 Marketplace helps you to buy and sell items. We've noticed it works indeed well on a local basis because it is easy to see free and paid-for items that are around where you live – and linked to the things you're interested in.
Online Classified is where people connect, and in recent years more people have been using Classified Marketplace, to connect in another way: buying and selling with each other.

More than 450 million people visit buy and sell groups per month – from households in a local neighborhood to collectors around the world.
What Is An Online Buy/Sell Marketplace?

Before the launch of the Online Classified Marketplace, users sold and bought things on the Classified app in buy-and-sell groups. This was more or less a classified group, but with the option to list items for sale, search items to buy, and mark items as sold.

The Online Marketplace, on the other hand, has a complete shop-like feature that connects users directly with the product they want to buy or sell, as a social Craigslist.

With Online Classified Marketplace, businesses can:

* Display additional retail items such as automobiles and homes.

* Publicize store things on the marketplace to sell more products.

Who Can Sell Online Marketplace: Online Marketplace is for everyone who has things to sell, whether an old product or a new product. It is also created for e-commerce businesses, entrepreneurs, sellers, handmade artists, fashion industries, real estate, etc.
You don't have to list your product services on Online Classified Business, But when a customer orders your product and you ship it, you will pay some % of the product price. 
Why Online Marketplace Is A Great Opportunity For Businesses: In 2022, over two billion people bought & sold goods or services online, and during the same year, e-retail sales surpassed 4.3 trillion U.S. dollars worldwide.

This is an added benefit for small businesses with less than 2,000 sessions a month on their websites. It opens up companies to a large global audience.

Sell Directly To Prospects One-On-One: With Online Marketplace, businesses can sell directly to buyers one-on-one through Classified Messenger. Prospective buyers can ask questions instantly and you can respond to them in real-time.

This helps you give them the needed product knowledge before they lose interest. Also, it makes candidates feel comfortable and confident when driving buying decisions.

Online Classified Marketplace Categories:
Businesses can list their product in the classifications below

Fashion

Furniture

Mobile accessories

Sports

Jobs Portal

Electronics

Land

Car Sale

Grocery

Entertainment

How Does Online Marketplace Work?

Online Classified Marketplaces do not need to get into the hassles of carrying inventories, logistics, product pictures, product definitions, and other issues.




They can just share their commitments to the online vendors who can enjoy a dedicated space to handle the orders placed and sell their products.




Online Classified Marketplace uses a simple concept. Vendors can list their products for sale in their places.




The merchants upload their products on the marketplaces and the marketplaces further showcase and market the products to the suitable buyers based on the keywords and other SEO optimizations




When users explore for products, it picks users' knowledge from their profiles to know where they are located. Next, it shows different objects for sale in their locations.




The future buyer chooses the item they want to buy and contacts the seller through Online Classified Messenger. 

The two parties decide on how to make payment and produce the item at a specified location or through shipping.

Proven Strategies For Branding A Buy-Sell Marketplace:

if you have many more vendors than customers, vendors won't see many deals, they'll decide that your Online Marketplace isn't worth their time, and they'll give up. 
On the flip side, if you have many more customers than vendors, the buyers aren't going to find products they want to buy, and they'll all exit too.
Sign Up Customers Before Launch:

It's really hard to just open the gates to a new marketplace without any pre-launch traction and expect vendors to see the type of sales numbers and favorable feedback loops that will keep them about past day 1.
So a few months before launching the full marketplace, and shipped a pre-launch teaser page to grab potential customers.

This gave us a platform to promote the marketplace and capture unique potential customers before we officially established the site so that we'd have a built-in audience of customers at launch.
Give Customers Complimentary Cash To Spend:

We didn't just throw a "offer us your email address" page out into the globe, though. We contributed $5 in free credits to anyone who signed up before we launched. This fitted two purposes for us:
 It offered potential buyers even better motivation to sign up, instead of us looking like Yet Another Teaser Website.

It planted the consumer side of the marketplace with $5 x total_members value of dollars to be spent when we launched.
Create A Viral Loop:

Once potential customers signed up to claim $5 in complimentary credits, we gave them a fun way to invite their friends to join via SMS, Twitter, Facebook, and email to make even better free credits to spend.

We made out a tiered system to boost mass referrals and offered users a visual way to follow how many of their buddies had signed up.
Refer 5 Friends, and get $10 More.




Refer 20 Friends, and get $50 more.

Refer 50 Friends, and get $200 more.

We actually had dozens of individuals refer better than 50 of their buddies before we had even launched the full site.

Attract Buyers With Free Products:

While customers were signing up to claim free credit and referring their friends, we made out a new page on the site named "Free Goods."
Besides the fantastic number of signups strategies generated, this also turned out to be a great method for us to begin to establish connections with top scope creators and begin to plant the marketplace with vendors and products onward of the launch.
Create favorable terms:

We spent a lot of time exploring the space to figure out how we could stand out and seduce top vendors. We weren't the foremost marketplace for design assets, but we were able to resonate with both consumers and vendors because of how we chose to do things differently than they had arrived to expect.
Most vendors don't want to waste their time with a brand new marketplace, since it's difficult to get funded, only to keep it flop. We turned this fear on its lead and used our smallish size as a benefit to attract new sellers.
Target Customers And Vendors Via Existing Connections:

Part of why we were capable of developing our audience so fast, actually before undertaking the full marketplace site, is because our founding crew had already built communities in the creative space for years. We were capable to leverage. As well as individual connections we had established over the years at design-related blogs and publications to help distribute the word regarding our new marketplace.

We were also able to market the community via in-site flags, ads, and direct emails, to help distribute the word regarding our new marketplace.

Wrapping up:
As an entrepreneur, an online classified business provides the best choice to make or start a business for their profit. Choose the white-labeled and cost-effective Letgo clone platform with all the essential features listed here.

Is the right time to get your online classified script packed with advanced attractive features as discussed in this blog to grow in the feature. Wish to launch your own platform?