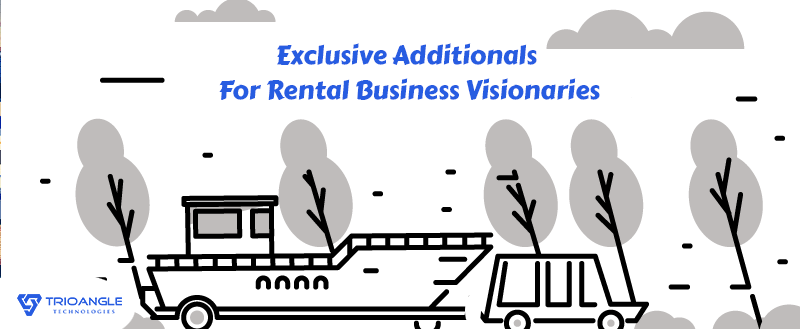 Plenty of opportunities are around us. A perfect entrepreneur converts those opportunities to ideas and those ideas to business. Such business, that fills demands of the people and gets reached among them.
Interesting! Then approach best airbnb clone.
Exclusive Products :
Makent Cars : It may be a vacation or a business trip, for a sophisticated travel car would be the best choice. Because it is feasible and affordable. It is not easy for many to get a new car for travel, through the rental car travel is one of affordable means. Through car rentals, you can enjoy a peaceful trip and that's how the business at the top.
Here we have a perfect ready-made software to flourish your car rental business. Makent Cars– The best car rental software with fine features and functionalities. It is available both in web and mobile apps.
Makent Boats : Transportation is considered to be the most popular and profitable business. It may be any means, its reach and need never gets faded. In that case business on boat rental script is at the top tip. Trioangle provides best boat rental software to the young minds and helps them to launch a business quickly. Our ready-made boat rental script inspired from the working model of Airbnb, also possess attributes which Airbnb has. You can elevate your business to the next level with well-structured boat rental script.
Free Add-Ons:
Our property rental software (Makent) is said to be best with its well-sculpted business model, features and functionalities. Many with business vision on property rental lucrative with Rental Property Management Software. Here are some the special features at free of cost (i.e not included in customization ). Avail to Airbnb Clone (a rental script software) and acquire the services, for queries contact [email protected].
Multiple languages: Rental business can be expanded to a wide range, to get adapted to every location, our script comforts the users with varied languages that include Arabian script, which is written (right to left).
Multiple Currencies: Same as languages, multiple currencies are available globally. To have a peaceful transaction, your system must be flexible to any currency type.
Phone Number verification: The performance gets enriched with also the integration of external apps. Likewise, Nexmo is added to the phone number verification, that ensures the user's authentication results to its reliability.
Host Experience: The host can share their passion and earn more money by bringing a guest along. Hosts who are passionate towards art, music cooking and who loves.
Have a great day!