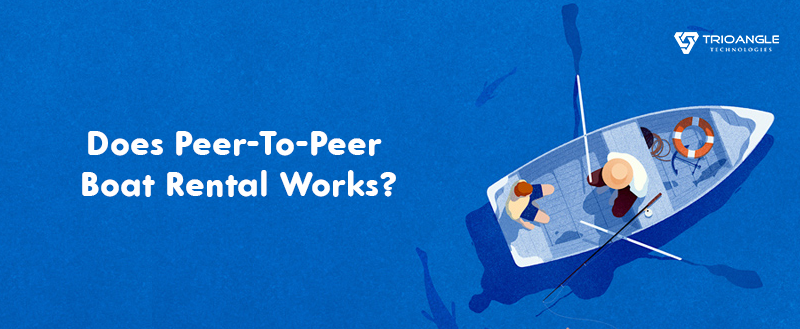 Peer-to-peer renting is the process of an individual renting an owned good, service, or property to another individual. From the golden days of history to the digital era, people wish to share things than to own new. This concept of shared economy paved the way to many younger minds to commence business.
Business on all rental products is possible as its business model is much flexible. Let me list out some the rental business at live are property rental business, vehicle rental business, book rental business, gadgets rental and much more. Business such as property rental, vehicle rental and much more have been in the field for many years. Airbnb, Turo, Rent The Runway established firm in the rental market place.
Rental business on boats is also common. According to Boating Industry Statistics, there are 12.2 million boats registered in the United States, yet the average boat gets used just 26 days a year. Boat Rentals has been the best revenue model, as boat owners can earn money through their unused boat, renting the boat just a day or two a month can negate all the costs of ownership. And entrepreneurs earn through connecting them. Numerous young minds start a business on boat rentals by seeing its reach and demand. Here are some of the successful examples like Boatsetter- Airbnb for boats, Getmyboat, Click&boat etc.
Boat Setter: You need a waterful experience then you can rent a boat on Boatsetter, the successor of Boatbound. It connects boat owners, captains seamlessly and coordinates vessels around. Stated its adventurous journey on 2012 in South Florida, now it operates over 4,000 boats in over 2,500 locations to choose from. Try out, boat rental software to be next entrepreneur.
GetMyBoat: GetMyBoat is the world's largest boat rental & water experience marketplace. We have over 130,000 listings in 184 countries covering 9,300 destinations with the largest app downloads.
Click&Boat : Owners can create a free listing for their boat by adding pictures, a description, a price, and some advice about the sailing area. Renters can then contact them directly with the Click&Boat messaging service to ask any questions. Owners can access the sailing CV of the renter and can confidently choose the right sailors for their boats.
Get technical support from us and join the above-described community.